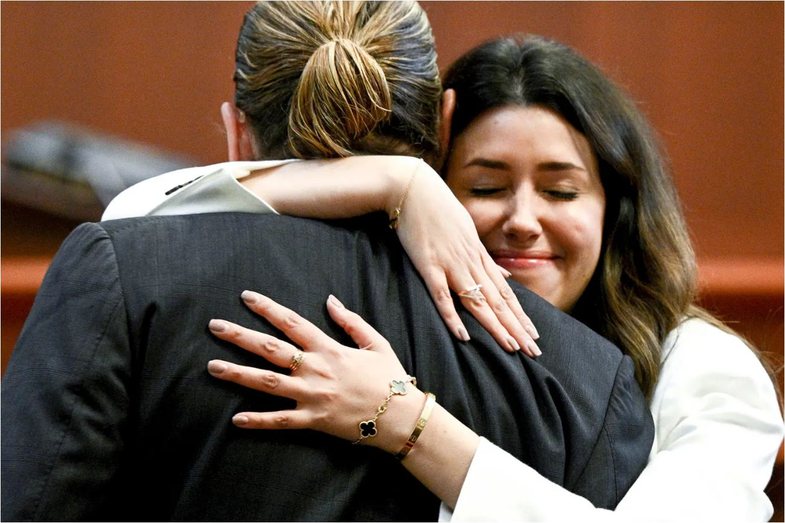 Lawyer Camille Vasquez and Johnny Depp have a very friendly relationship with each other, so "warm" that it has been rumored that they may be in a romantic relationship (false claims). However, one body language expert is of the opinion that this flirtatious atmosphere may be intentional.
They are seen hugging, smiling at each other kindly, Johnny has moved the chair for her to sit down, friendly glances have been seen and so on. "It sounds flirtatious, but that's probably the point," expert Judi James told the Daily Mail.
"If this smart and beautiful woman thinks he's good, then maybe she is" seems to be the purpose of their interactions, according to her.
She thinks the actions make the actor look gentle and charming - a contrast to the violent and disorderly person his ex-wife, Amber Heard, has described.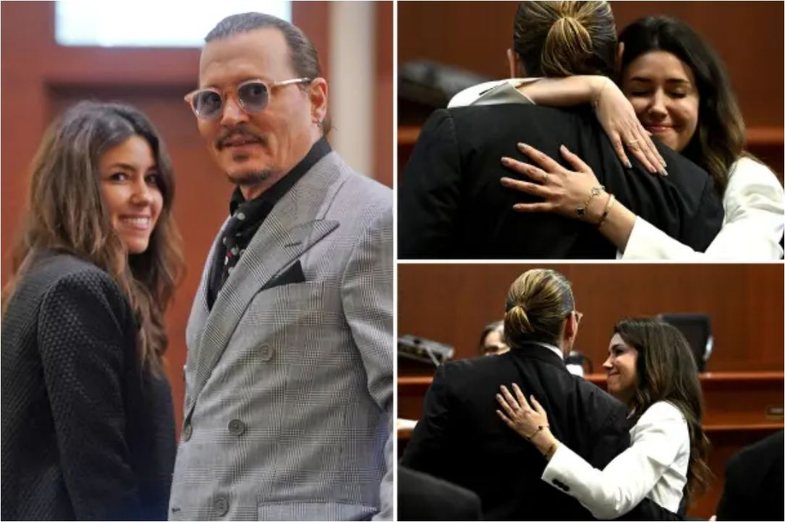 Maybe James is right and could be a legal team strategy. On the contrary, Johnny may indeed be so, and Camille is simply heartbroken.