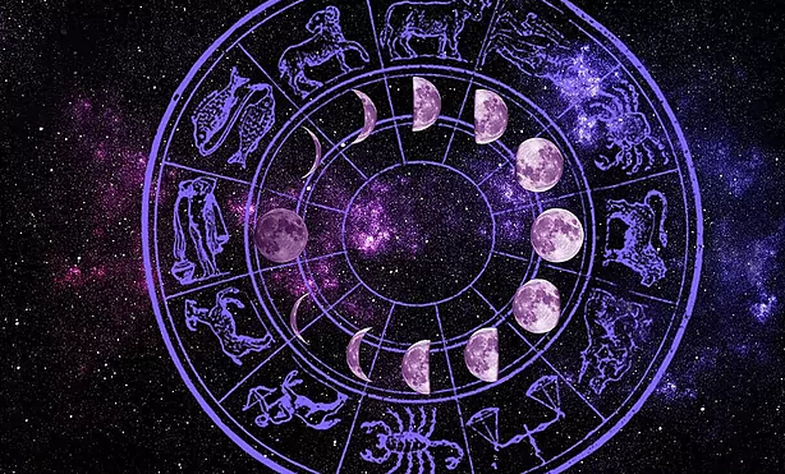 In this endless universe, there are so many "stereotypes", which, when it comes to the horoscope sign, can turn out to be true. Of course, there are many rumors that generalize a sign, such as: all Geminis betray, or Scorpios are selfish, but today we will only tell you the realities you are trying to hide * hehehe *.
ARIES
Yes, they are full of courage, leaders born not only for the zodiac, but also in life, at work and everywhere. They are eager for adventure, experience and everything that brings them out of the comfort zone.
Taurus
Gossip: The bulls are lazy. Truth: They have an unwavering patience.
Yes, when their mind, heart and soul want something, they definitely achieve it. You can cross 7 mountains and 7 seas and achieve the goal.
Gemini
Gemini's reputation is a bit bad to be honest. Always labeled as "two-faced people, treacherous and liars", but one thing we can not deny: Gemini are masters of creating friendly and romantic relationships, as * vdeeesiiiin * talk, share ideas and interact with others .
CRAB
We can love them or hate them, Crabs remain super special. Yes, they are very sensitive and have their own ebbs and flows, but we also know that they are romantic and very energetic.
LION
Luanët janë egocentrikë dhe mendojnë se e gjithë bota rrotullohet rreth tyre, por nuk mund ta mohojmë se janë shumë të dashur dhe zemërgjerë. Tani, imagjinojini si një qiri që digjet për të mbajtur ngrohtë të tjerët (ose si lekët e Pablo Escobar që u dogjën për të mbajtur ngrohtë vajzën e tij, çështje këndvështrimesh).
VIRGJËRESHA
Virgjëreshat janë ndër shenjat më të keqkuptuara, pasi udhëhiqen nga Mërkuri që në prapavijë, bën kërdinë. Por, janë një shenjë shumë gjithëpërfshirëse, e cila ka aftësinë të përfshijë të gjithë në një bisedë, situatë, apo projekt.
PESHORJA
"Po?", "Jo?", "Ndoshta?", "Më lër ta mendoj"…Po, po përshkruajmë një Peshore. Ndonëse ju mendoni se janë të pavendosur, në fakt Peshoret ruajnë balancat në mënyrën më perfekte. Ekuilibri është kryefjala e jetës së tyre, ndaj përpara se të përgjigjen, fillimisht peshojnë veprimin, e mandej pasojat afatshkurtra dhe afatgjata. Sigurisht, kjo merr shumë kohë.
AKREPI
E vërtetë, patjetër që Akrepët janë një shenjë intensive dhe problematike, por janë shuuuuumë pasionantë. Ata dashurojnë dhe joshen në nivele shumë të përparuara, ndaj bëni mirë të mendoheni para se të dilni me një Akrep që nuk i mban dot duart në trupin e vet.
SHIGJETARI
Shpirtra të lirë në çdo aspekt! Kur themi "Shigjetar", këtë duhet të kemi parasysh. Horizonte të reja, një mendje që do të ushqehet pa fund me peizazhe, ide dhe vizione, si dhe një zemër elastike që ka vend për përvoja dhe njerëz që nuk i kufizojnë lirinë. Por, kur dashurojnë Shigjetarët mund të jenë një rreze e bukur dielli, mjafton që ju t'i lini të rriten në jetën profesionale dhe shpirtërore.
BRICJAPI
Të lindur për të qenë planifikues dhe ndërtues të strukturave, në jetën personale dhe profesionale. Një Bricjap adhuron qëndrueshmërinë dhe të krijojë stabilitetin, edhe kur vërdallë ka vetëm kaos.
UJORI
Thashethemi: Ndizni kondicionerin dhe çojeni te 100 gradë Celcius, sepse shenja më e ftohtë e horoskopit është këtu! Gjithmonë në distancë, të paarritshëm emocionalisht dhe ujq të vetmuar, këtë keni dëgjuar për të gjorët Ujorë?
In fact, the truth is that Aquarius is an intellectual and analyzes everything. Their mind, all the time does not stop, separates good from evil and studies people and situations. The next time an Aquarius is not talking to you, know that in their imagination, you are lying under a microscope.
Pisces
They swim in the ocean of feelings and still think about that boy / girl they had fun in third grade. Detached from reality, they have their own planet and many, many more, but Pisces is also super creative and blessed with a magical world within them. This allows them to dive into it, imagine and think outside the box.
Source: Cosmopolitan