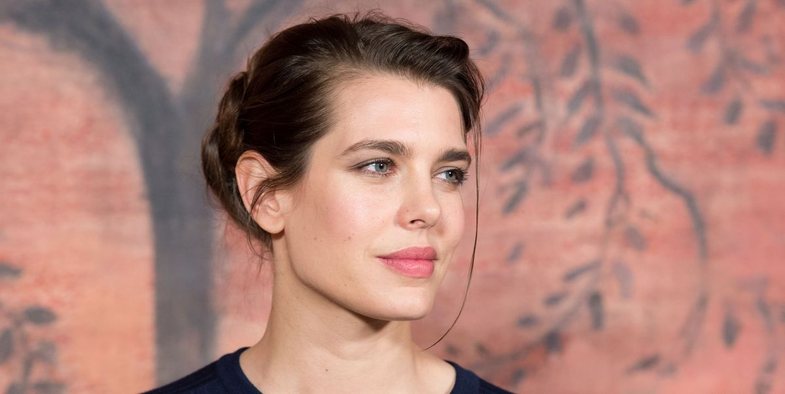 Charlotte Casiraghi is known as a dedicated knight, model and ambassador for Chanel, but until this week, she has not had the opportunity to combine all three of her features.
On Tuesday, Chanel hosted the Haute Couture Spring / Summer 2022 fashion show at the Grand Palais Éphémère and the start was a surprise for everyone in attendance: Charlotte Casiraghi rode in a horse and made a lap on the catwalk.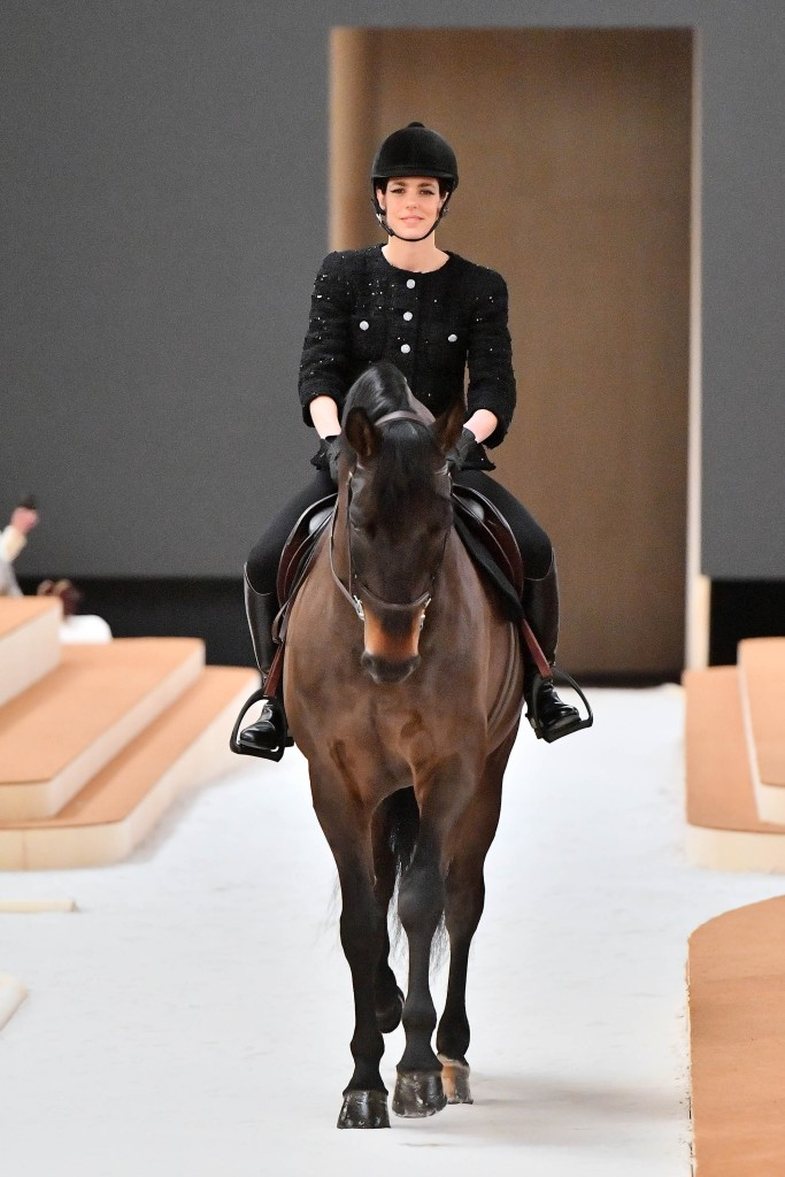 The 35-year-old appeared on the catwalk in a black Chanel jacket, pants and boots.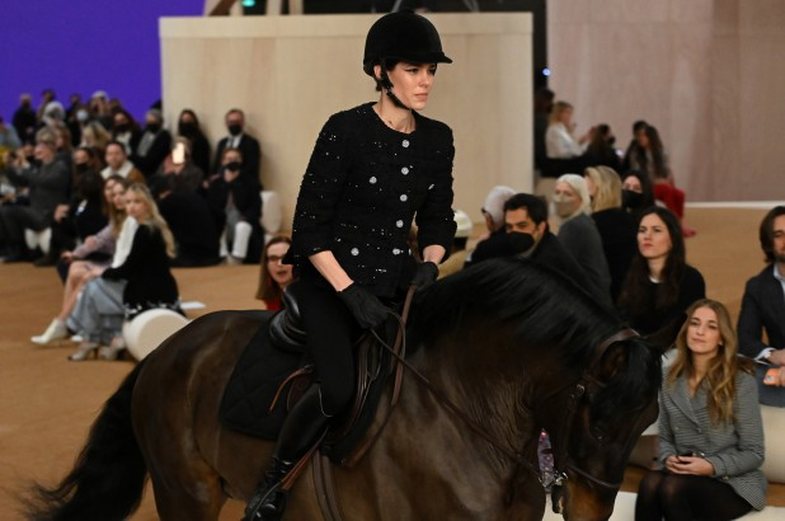 Charlotte – mbesa e aktores amerikane Grace Kelly, e cila u bë edhe Princesha e Monakos kur u martua me Princin Rainier III në prill 1956 – ka një lidhje të ngushtë me Channel. Nëna e saj, Princesha Caroline e Monakos, ishte një shoqe e ngushtë e Karl Lagerfeld dhe në vitin 2019, ajo veshi një fustan Chanel – që nderonte gjyshen e ndjerë, Grace Kelly - kur u martua me producentin e filmave Dimitri Rassam. Në vitin 2020, ajo u bë ambasadore zyrtare e markës.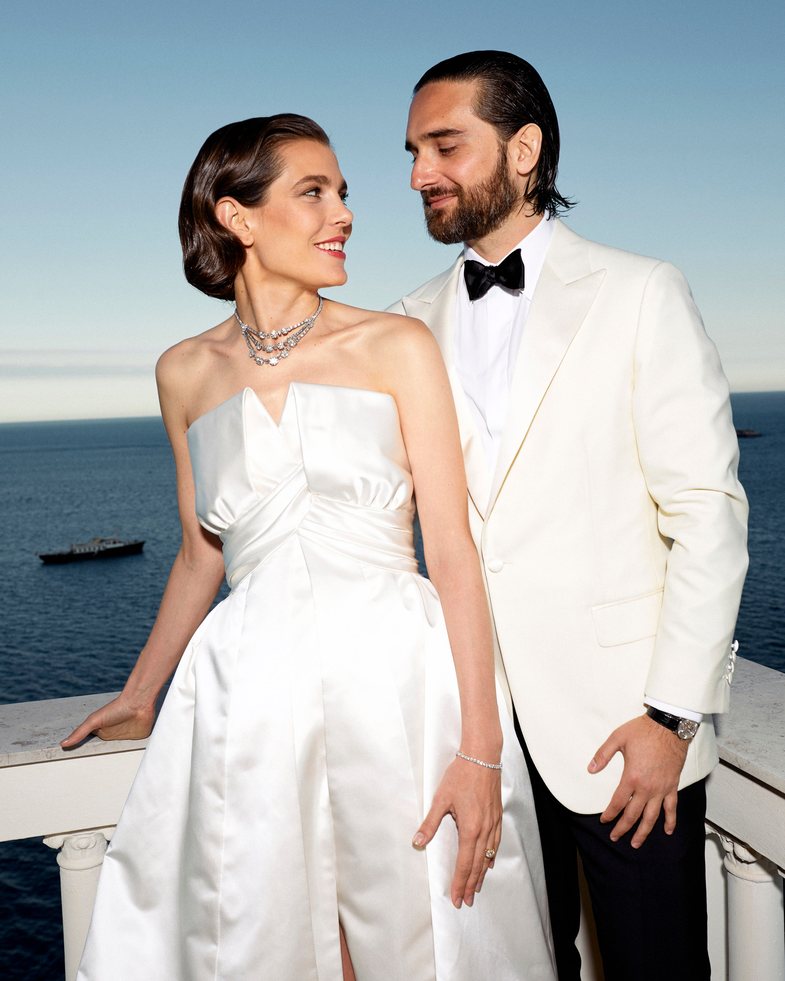 Hyrja me kalë bëri bujë, por nuk u mirëprit nga të gjithë. Disa njerëz dënuan përdorimin e kalit në një mjedis komercial. "Kaq e panevojshme të përdorësh kafshë në parada!" shkroi dikush në Instagramin e Chanel. "Sa e panevojshme është të kesh një kalë të ecë në pasarelë? Vetëm për argëtimin e të pranishmëve? #abuzimi me kafshët", shkruan një tjetër.
"I'm very disappointed with Chanel. Maybe you also agree with the animals used in the circus? Humans have struggled for years by gradually eliminating the use of animals for recreational purposes. "There is no need to use animals to make money from and for the entertainment of people nowadays," reads another comment.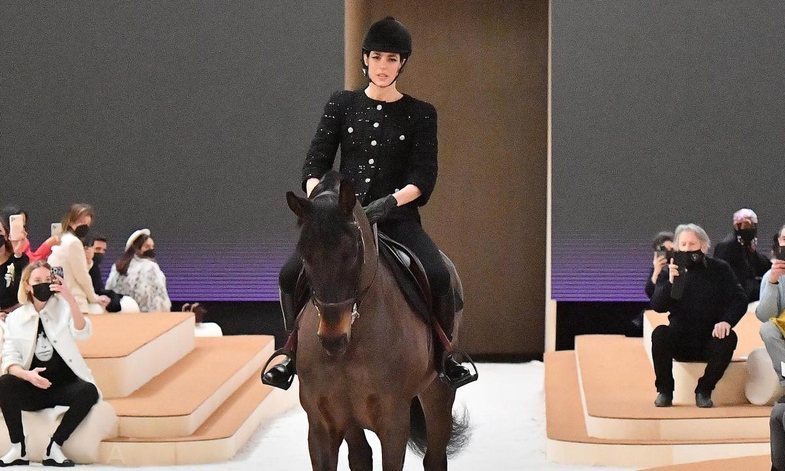 Sitting in the front row to watch the fashion show were fashion celebrities, including Anna Wintour, Pharrell, Margot Robbie, Sofia Coppola and more.