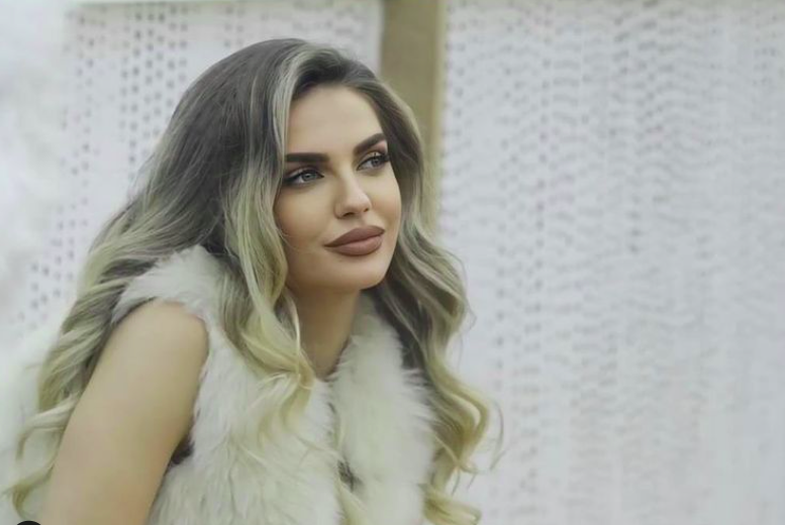 At the end of November, in an Anabel poll if "Big Brother VIP" would have a positive or negative effect on residents, the vast majority, 60%, said it would have a positive effect on Beatrix, 30% thought there would be no no impact, while 10% voted it would have a negative impact. But three days later, the internet was very revoltedwith the Beatrix-Donald duo and romance and if the poll had been done that day, the figures would likely have been different. As of late November, nothing for Beatrix was the same, both inside and outside the house. To this day, when she is in danger of coming out, many things have happened to the dynamics inside the house and it has obviously been reflected in the outside world as well, a world that Beatrix fears. In this article, we will summarize Trixa's journey inside the house and reflect on her actions in public.
First of all, we need to clarify that history has shown that we should divide by 10 (if not more) all the comments of strange profiles on social networks, which usually say many things besides the truth. However, it is impossible not to agree that by separating these not at all benevolent comments on the figure of Trixa, there is an average that summarizes to some extent all attitudes towards her. So not in vain, after Arbri nominated Angel, Donald and Beatrix, there was applause in public and with dozens of online comments demanding that Triksa come out. Why? We are analyzing it in the following.
The third? Trixa was placed on the shooting board since the relationship with Donald began. After a TV tale "knitted" by Donald himself (kissing Bora, the pendant, the statement that Bora was the woman he loved most in life), all of a sudden (since Donald did not get a sign from Bora) a consensus began between them . In a considerable part of the comments, Triksa was seen as the "third one" who intervened in a report, although the latter was not even a link and as it turned out later, had many problems. But the fact that Donald was isolated from the beginning put Trixa in an unequal position in terms of the "weight of guilt" openly discussed in public. To the eyes of the people, Donald was to blame, but he was confused, he had stated that he had questions about Bora, he had said he was single, etc., while Triksa had been outside and had seen all that had been done after the kiss. And here lies its unfavorable position.
"Nëse ai ma zgjat dorën dhe thotë 'hidhemi', unë do hidhem bashkë me të!" Komentet jo në favor të Triksës ishin të pashmangshme, sepse bëhej fjalë për një raport që po lindte në kushte jo normale dhe në rrethana që nuk i ndihmonin aspak. Lidhja e ngushtë që njerëzit krijuan me Bora-Donald nuk u ndihmua aspak nga zgjedhja e Beatrix dhe Donaldit, të cilët të dy zgjodhën të mos e komentonin. Por nëse Donaldi kishte thënë se ishte konfuz dhe single, publiku nuk e përtypi dot që Beatrix nuk e diskutoi në asnjë moment (ish)raportin e tij me Borën. Si e dashura e re, si shoqe, si banore dhe mbi të gjitha si publik që i kishte parë nga jashtë dhe kishte brohoritur për dashurinë e tyre, ndoshta Triksa duhet të pyeste: Ku qëndron Bora në jetën tënde? A i ke mbyllur gjërat me të përfundimisht? Çfarë ka ndodhur? A mos duhet të gjesh një mënyrë që ta bësh të qartë për publikun? Por ajo nuk e bëri. Ndoshta i mjaftoi vetëm që Donaldi i tha përmes veprimeve "që hidhemi të dy". Ndoshta kështu është mënyra si ajo dashuron. Kush jemi ne për ta gjykuar? Askush. Por duke jetuar në një shtëpi me qindra kamera, Triksa duhet ta kishte marrë me mend se sa do të gjykohej ndaj mund t'i kishte paraprarirë çdo komenti që i vendoste mbi supe një barrë që nuk i takonte asaj ta mbante; një barrë për një (jo)çift që publiku e idealizoi më shumë se vetë protagonistët.
Ok, "u hodh", po pastaj? Triksa me naivitet mendoi se nëse "ai i thotë hidhemi të dy" ajo do të hidhej sepse në fund të fundit ashtu e ndjen, por a e mendoi që në këtë lum komentesh do të duhej të notonte e vetme? Mënyra si shkoi loja e saj brenda shtëpisë treguan të kundërtën. Qëndrimi në shtëpi mund të konsiderohet si një mundësi e dytë për Beatrix, për t'i treguar publikut një anë tjetër të saj, një anë që nuk është aspak siç shkruhet në shumë komente. Mirëpo Triksa thoshte se ka kaluar shumë gjëra të vështira në jetë, por nuk foli kurrë shumë gjatë për to. Loja e saj u përqendrua vetëm te Donaldi, ndaj jo më kot banorët rrallë e nominonin (sepse ndoshta nuk e shihnin si kërcënim). Triksa ishte pasive në shtëpi: nuk merrte pjesë në debate, nuk përfshihej nëpër diskutime, rrallë e jepte mendimin e saj. Edhe ato pak herë kur diskutonte lidheshin vetëm me Donaldin (debati me Sarën, Egzonën).
"Triksa nuk është negative, e ka shpirtin shumë të mirë. Kam parë si qan dhe i këputet shpirti për kafshët. Ka shije fantastike muzikore, por vetëm kaq. Ka treguar shumë pak për veten. Rrallë ka treguar se ka unin e vetë. Artikulimi nuk është pika e saj e fortë dhe nuk i përfundon mendimet," shkroi dikush në Instagramin e Anabel. "Në një lojë si 'Big Brother' duhet të jesh shumë kalkulativ. Triksa nuk është lojtare. Ajo është përqendruar vetëm te Donaldi, ndaj duhet të dalë sepse nuk është për një lojë të tillë," shkruan një tjetër. "Para se të dilte Semi, Triksa ishte shumë aktive në shtëpi, ndërsa tani ajo e humbi fillin e lojës. Ajo harron se aty brenda është për veten, jo për Donaldin dhe kështu penalizohet nga publiku," thotë një i tretë.
In other words, calm character, withdrawn nature, decision not to express her feelings, non-involvement in debates and poor communication skills penalized Trixa because these traits are key elements to being transparent with the public. So Triksa was hurt by being found in the wrong situation; harmed herself by keeping within her thoughts and question marks; hurt himself by being kidnapped by love and forgot the game; hurt himself as a character by not getting too involved in discussions; hurt himself thinking about what would happen outside and forgot everything inside. But only myself, nor Donald, nor Bora and no one else revolted for no reason behind the phone screen.