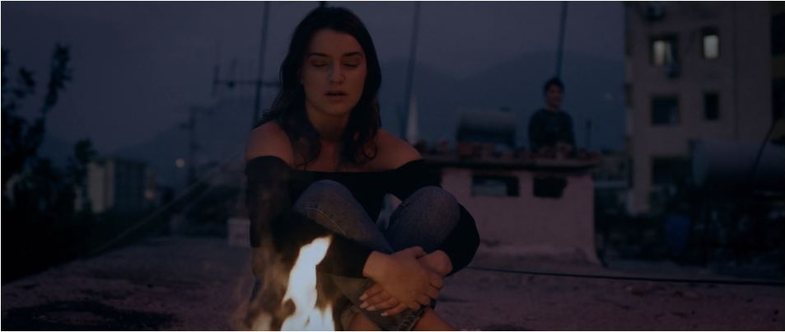 $ NOB, co-produced by Anabel Entertainment and Nilor Film, completed the first season of 10 series that aired on Top Channel. The series, created and scripted by Dalina Buzi and directed by Redi Tren, ended in the most unpredictable way possible. What is expected to happen?
Will there be a $ NOB 2? In a thank-you message to all $ NOB viewers and contributors, from Nilor Film co-founder and co-producer Ols Abazi to sponsors, screenwriter Dalina Buzi said work on $ NOB continues. Even in a previous interview on "Wake Up" she and director Redi Treni revealed that there will be a $ NOB 2, for which work has begun.
The most frequently asked question in the comments and inbox of @ anabel.entertainment , @ snob_tvseries and @ nilorfilm , "When is the second season coming out?", There is still no answer. However, although at the moment we do not have an official date yet, we know that the second season promises to be catchy.
What is known so far? Analyzing how things went, the subject of the second season is expected to answer many questions. Here are some of the key ones:
Note: The following article reveals important details from the final episode (spoilers)!
1. Why did Gent pretend to be dead?
Throughout the season, the character of Gent (Roerd Toçe) - a young boy who left the army and became involved in the affairs of a gang as the infiltrator of an interior ministry - appeared to be dead. His memory, as a shadow that follows him, affected many relationships, including his mother's relationship with Tesa and the latter's love story with Alban. In the final episode, Paulini is heard talking on the phone to someone who asks her how Tesa is. The suspicions of some viewers were finally confirmed: Genti is alive! From the conversation he has with a mysterious woman (Vjosa Bazi), it is understood that he still cooperates with Pauline and is involved in illegal businesses. The staging of his death remains an enigma that will receive answers in the second season.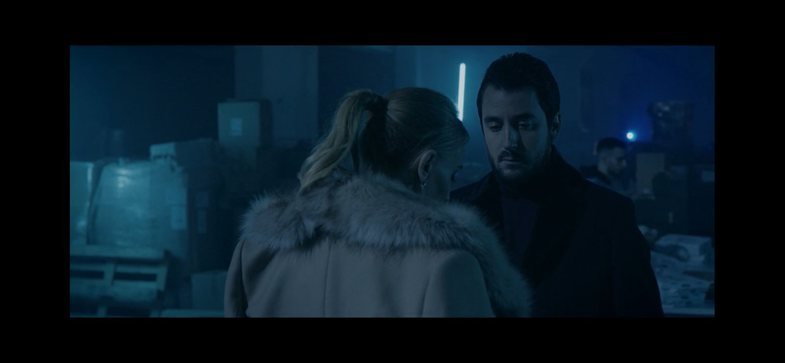 2. Who is the mysterious woman?
Diçka e lidh Gentin me bjonden misterioze. Ai e pyet "Po ti, edhe sa kohë mund të rrish larg atij?". Larg kujt? Bëhet fjalë për një marrëdhënie dashurie? Një partner biznesi? Një fëmijë? Kush është "ai"?
3. Kush e urdhëroi vrasjen e vëllait të Paulinit?
Që prej fillimit, qëllimi kryesor i Paulinit është që të zbulojë se kush e ka urdhëruar vrasjen e vëllait. "Unë me vëlla të vdekur, nuk do të jem kurrë barazim me ju shëndoshë e mirë," i thotë ai kushëririt, Zefit. Deri tani, dihet vetëm që Petriti, oligarku, pretendon që nuk është ai vrasësi. Nëse kjo është e vërtetë, atëherë kush ka gisht?
4. Çfarë ka bërë i ati i Xhesit?
I ati i Xhesit, Kristaqi, një prej ndërtuesve më të fuqishëm në vend, duket se ka lidhje me diçka, në dukje e errët. Jo më kot, Eva organizon një darkë me të. edhe në serinë e fundit, kur i duhet të anulojë për shkak të Kristelës, i thotë Paulinit për darkën me Kristaqin dhe ai i përgjigjet se "do t'i vijë ora edhe atij". Ora për çfarë?
5. Ku është e ëma e Xhesit?
Xhesi u përball me ndjesinë e braktisjes që e vogël, kur e ëma u arratis me një person nga Kosova. Të paktën këtë ka thënë Xhesi. Shumë pak detaje dihen për jetën e saj, sepse Xhesika ka ndërprerë çdo kontakt. Nuk përjashtohet mundësia që të shfaqet në sezonin e dytë.
6. A do të dalë Petriti?
Emri i Petritit është përmendur pothuajse në çdo seri, por fytyra e tij nuk ka dalë kurrë. Kjo duket të jetë një zgjedhje e qëllimtë, për të krijuar misterin e figurave të tilla – njerëzve të pushtetshëm që zotërojnë biznese gjigante të shumta, por që shfaqen rrallë ose asnjëherë. Duke marrë parasysh zhvillimin e ngjarjeve (përfshirja e Paulinit si partner me të në biznesin e kanabisit medicinal) do të pasohet nga zbulimi i fytyrës së Petritit, gjë për të cilën shikuesit kanë goxha kuriozitet.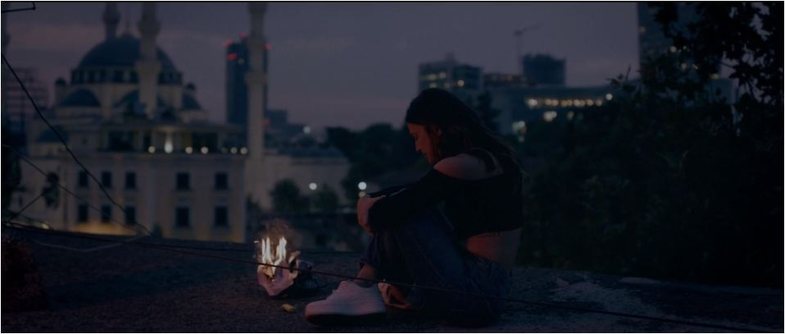 7. Tesa "varrosi" Gentin; çfarë ndodh tani që ai është gjallë?
Pas vitesh që "mbante mbi supe" imazhin dhe pasojat e zgjedhjeve të Gentit, Tesa djeg foton e tij – një veprim që simbolizon ndoshta shkëputjen nga hija e të vëllait, pranimin e faktit që ai ka vdekur. Mirëpo në fund të episodit final, Genti thotë se do të kthehet dhe natyrshëm lind pyetja nëse familja do ta marrë vesh të vërtetën.
Këto janë vetëm disa nga temat kryesore ku duket se do të përqendrohet sezoni i dytë, mirëpo të tjera pikëpyetje presin përgjigje: Ku iku Sara? A do të vazhdojë raporti Kristela-Alban? A do të pendohet Albani për zgjedhjet e kaluara? Sa rrezikohet Kristela? Çfarë do të bëjë Tesa tani që mendon se Paulini ka vrarë Gentin? Çfarë mund të ndodhë me Luisin? A do të kthehet Iliri dhe Endi?
If you miss it, you can watch the finale of the first $ NOB season on Wednesday, at 23:30 on Top Channel. At $ NOB.al you can see all series with Albanian and English subtitles, without any advertising interruption.