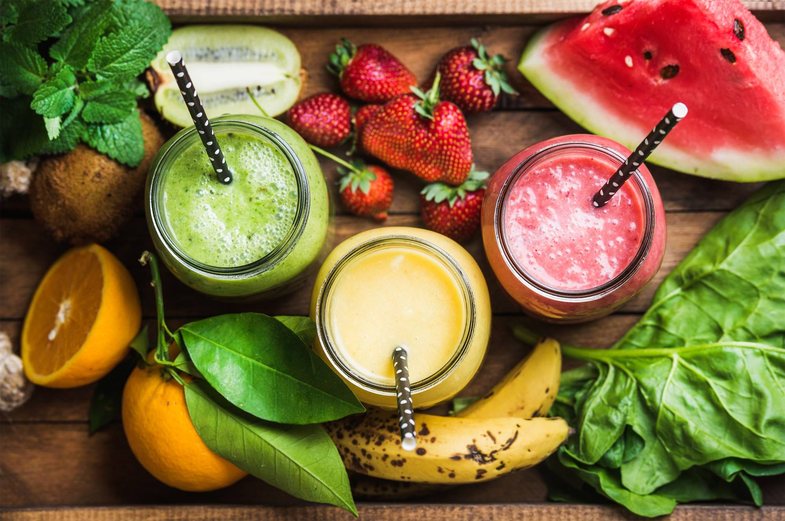 During the winter, it is necessary to create immune defenses to not get sick, especially now that we live in a pandemic world. This is done by taking vitamins and at the same time getting better acquainted with fruit therapy!
Fruit therapy is associated with the healing power of fruits, vegetables, whole grains, legumes and herbs. What are the most valuable for health and how do they affect each?
Dried plums
A study on fruits that lasted more than 30 years, concluded that plums are the fruit that gives absolutely more benefits. In addition to regulating intestinal activity, plums do not allow the intensification of osteoporosis in the bones. Moreover, they fight inflammation in the mouth and are powerful antioxidants. Dried plums also counteract the aging process of the skin and tissues.
oranges
Rich in vitamins, especially vitamin C, oranges prevent colds and viruses. Moreover, they have a calming effect on the nervous system and lower cholesterol. A curiosity: it is better to consume alone, as with other foods they can trigger intestinal gas.
Dates arabie
This fruit is perfect for people who have just recovered from the disease. By boiling with water or milk they can act as an expectorant (a kind of medicine). Needed to boost immune defense is very energetic, anti-inflammatory and diuretic (which helps in defecation). Arabian dates are capable of fighting hemorrhoids and constipation problems.
Mango
Rich in vitamin A, mango is excellent for strengthening the heart and its arteries. It also acts against stomach weaknesses and is a natural protector of the entire digestive tract. Baking in the oven with apples, mango cures lung infections, bronchitis and other similar diseases.
Apple
Është një frut i shkëlqyer, kuron lodhjen fizike dhe intelektuale (është zgjedhja perfekte në periudhë stresi), aneminë, reumatizmën, bronshitin, pagjumësinë dhe nervozizmin. E keni provuar ndonjëherë ujin me mollë? Zieni për çerek ore 3 mollë të prera në copa të vogla dhe një litër ujë dhe pijeni nëse doni të luftoni bronshitin akut. Për të luftuar virozat përfshini në dietën tuaj të përditshme dy mollë të papërpunuara.
Rrushi i thatë
Ai është një ushqim energjik, shumë ekspektorant, ndikon në luftën kundër problemeve të veshkave dhe infeksionet e mushkërive, lufton aneminë dhe hemorragjitë, vepron dhe si pastrues dhe ndihmon në sistemin tretës.
Kungulli i ëmbël
Sweet pumpkin pulp is great for inflammations and burns. Eating regularly, it is a neutralizer of circulatory disorders. Chop thin leaves from the pumpkin, toss in a bowl of water and a little cinnamon until softened. Allow to cool, dilute with milk and drink once a day.
Source: Glamor