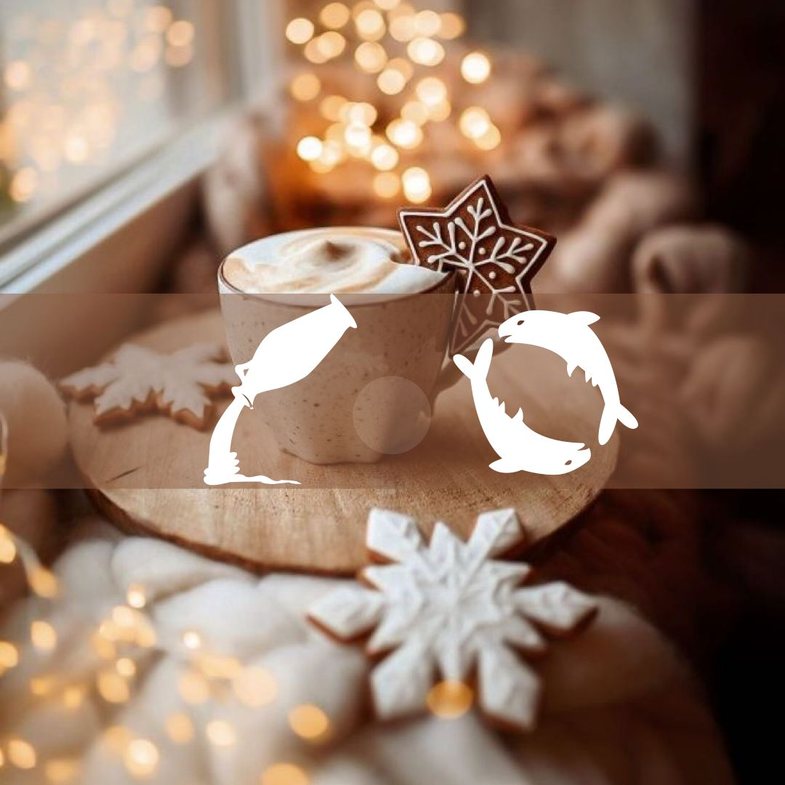 If the last month made you nervous because of unexpected developments, you will love December. This month is much softer and sweeter than November. You will feel the warm emotions of friendship as some of your best friends will caress you with gestures to show that they care about your happiness and well-being.
From December 3-4 in the following weeks you will meet new people and some of them will leave you speechless. You will want to expand the company with them the things you will do together in the group will give you even more fun.
As an Aquarius, you want to make the world a better place, so situations may arise that will motivate you to make moves you never thought possible. You can most likely join a social or professional club.
Take small steps to achieve what you hoped for all this time. This month will be very special and very social as on December 18 you can expect an unexpected romantic experience.
On December 28, Jupiter, the planet of good fortune will move towards Pisces affecting your home of finances. This plan will stay there for many months throughout 2022 which means you will see all the results of the work you have done during this year.
Next year will bring more profits and we can say that it will most likely be the best financial year for you!
Vigjilja e ndërrimit të viteve duhet të jetë periudhë e bukur. Mund të ftoni disa nga miqtë tuaj në shtëpi për të festuar, apo të mblidheni diku. E rëndësishme është të festoni dhe të shijoni.
Gjatë 2022-shit do të shihni rezultatet e asaj çfarë keni mbjellë një vit më parë. Projektet dhe vendimet e marra në lidhje me karrierën dhe paratë në 2021-shin do të japin frytet e tyre vitin që vjen. Në astrologji, momenti i duhur është gjithçka prandaj që në fillim të këtij muaji do të jeni duke shijuar rezultatet e punës suaj. Ujorë të dashur, shijojini ditët në vijim pasi do të jenë shumë më të bukura nga çfarë i imagjinoni tani.

Pas një nëntori të vështirë, po pyet veten se çfarë të pret në dhjetor? Na lini t'ju themi se ky muaj, është krejt e kundërta e çfarë kaluat. 0 shqetësime, prandaj bëhuni gati sepse do të keni shumë arsye për të festuar. Muaji nis me një Hënë të Re në 3-4 dhjetor dhe efektet e saj do t'i shihni në karrierën dhe profesionin tuaj. Saturni do të sjellë një lloj energjie të ngrohtë, të qëndrueshme dhe të rehatshme prandaj prisni lajme të mira nga ato që i ëndërroni prej kohësh. Mund të merrni një ofertë të re pune, të promovoheni ose të nisni biznesin tuaj.
Gjithsesi, lajmet në lidhje me çështjet profesionale nuk mbarojnë këtë muaj pasi përgjatë janarit do të jetë nga çështjet që do të rrëmbejë vëmendjen tuaj.
Krahas lajmeve të mira rreth karrierës, duhet të ruani kohë edhe për familjen gjithashtu. Hëna e Plotë e 18 dhjetorit do t'ju sjellë më pranë atyre që doni, për të nisur bashkë pergatitjet e festave. Lajme të mira, të reja dhe emocionuese do të merrni në lidhje me familjen dhe shtëpinë tuaj.
Kryesori do të vijë në 28 dhjetor kur planeti i fatit të mirë, Jupiterit do të hyjë në shenjën tuaj për ta bërë 2022-shin vitin më të mirë të kësaj dekade. Në fakt, ky do të jetë viti i preferuar i të gjithë jetës suaj.
Not everything revolves around money, as personal life will also change positively. If you are single you will meet someone who can become the love of your life. If you have someone like that by your side you will spend more time together. You can make a super trip in 2022, so start planning. February and March are the luckiest months. It will be a great year both professionally and personally, so enjoy.