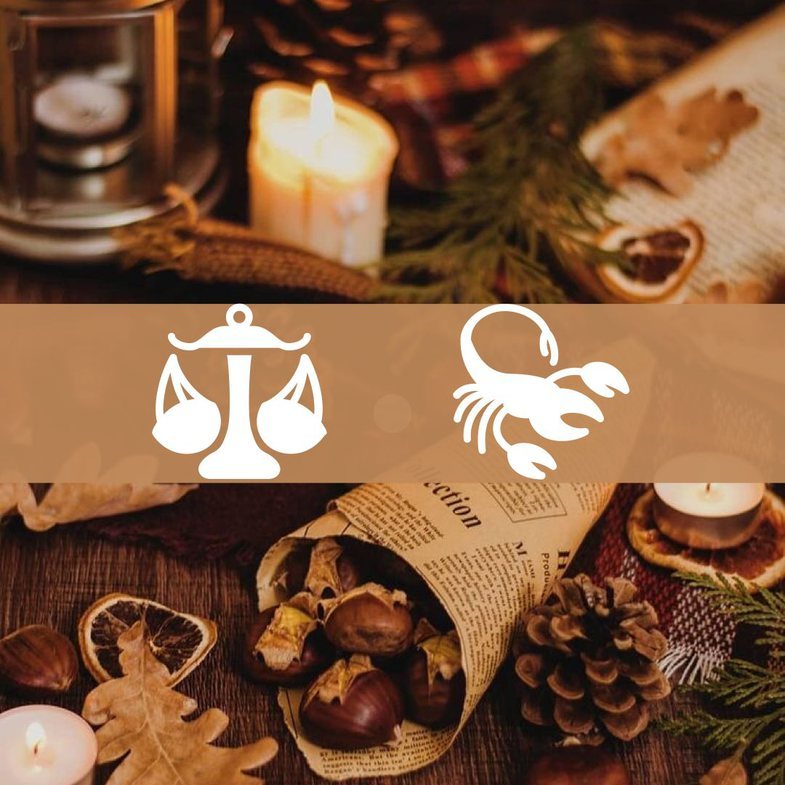 Travel is on your mind all the time and the greatest desire at the moment is to pack up and leave! December seems like a month of travel, but let's just say that this year is not in your favor to travel to faraway places either.
Around December 3-4 you will move somewhere close to where you live, but you will enjoy it to the fullest. The New Moon eclipse will bring the need to sign a contract 10 days after December 4th.
Sign any kind of contract, but only after you have received confirmation from your lawyer at the beginning of the month. Regardless of what happens due to the eclipse, Saturn will be in the perfect position to support your efforts and bring stability and longevity to every action you take.
If you sign letters now, they will be valid for a long time. Another good travel opportunity is December 18th. You can go to a city away from where you live, or overseas to visit a relative. Getting out of reality for a while will help you get motivated again and be more optimistic about life.
On December 28, Jupiter will move towards Pisces for the first time in 12 years. This plan will bring you two important benefits. First: your health and physique will improve significantly and second, your career will shine!
If you are self-employed in your business, you will see success that you have not felt for a long time, but even if you work for others, 2022 will be your year! You will have many things to do, but you will succeed, thus increasing your experience and skills. During this time, before December 28, do something special with your man if you are in a relationship. If you are single, go out to dinner with friends and enjoy every minute of rest. You will meet people whom you did not expect, but with whom you have much in common. You will have the best moments of this month between December 1st and 18th.

Eshtë kohë festash dhe shpenzimet do të jenë më të larta se zakonisht. Faktikisht, kjo vlen për këdo, por ju keni qenë më të shqetësuar se të tjerët pasi po shihni shifra të larta që harxhohen dhe s'jeni mësuar me këtë. Duket sikur keni një qëllim të qartë dhe për ta realizuar këtë ëndërr që mbani në zemër do të punoni shumë fort, por mos e sforconi veten. Përsa i përket kursimeve, bëjini, por jo në gjëra që janë të pashmangshme.
Këtë muaj jeni me fat pasi 3-4 dhjetori do të vijë me një rritje rroge, një bonus apo një ofertë të re pune, me një pagë edhe më të lartë se aktualja. Nëse jeni të vetëpunësuar, biznesi do të jetë në kohën më të mirë dhe nëse do t'ju duhet më shumë staf për të plotësuar punën, do të jeni në gjendje të gjeni kandidatë të mirë.
Saturni do të jetë në kënd perfekt gjatë këtyre datave të dhjetorit, arsyeja pse do të ndiheni të sigurtë financiarisht. Prandaj, nuk ka asnjë arsye pse të mendoheni gjatë për shpenzimet në vijim, të ardhurat janë të forta dhe të sigurta.
Këtë fundvit do t'ju përkëdhelin më shumë se vitet e tjera. Do të merrni dhurata, gift cards apo cash nga familjarët tuaj. Nëse kohët e fundit keni bërë një aplikim për kredi për të plotësuar kapitalin që ju duhet në lidhje me biznesin e ri, mund të dëgjoni lajme të lumtura aty nga 18 dhjetori.
A fantastic year ahead awaits you! Jupiter, the planet of gifts and good fortune, will enlighten you towards true love. If you are single, you will win the jackpot as the meetings that await you in 2022 are much more passionate than you imagine. If you are in a serious relationship or married, you will spend more time together over the next year. If you are hoping for a baby, start thinking about it there in February or early March. You will have many things to deal with in 2022!
Copyright Anabel.al / Reprinting is prohibited without the permission of the editorial office.