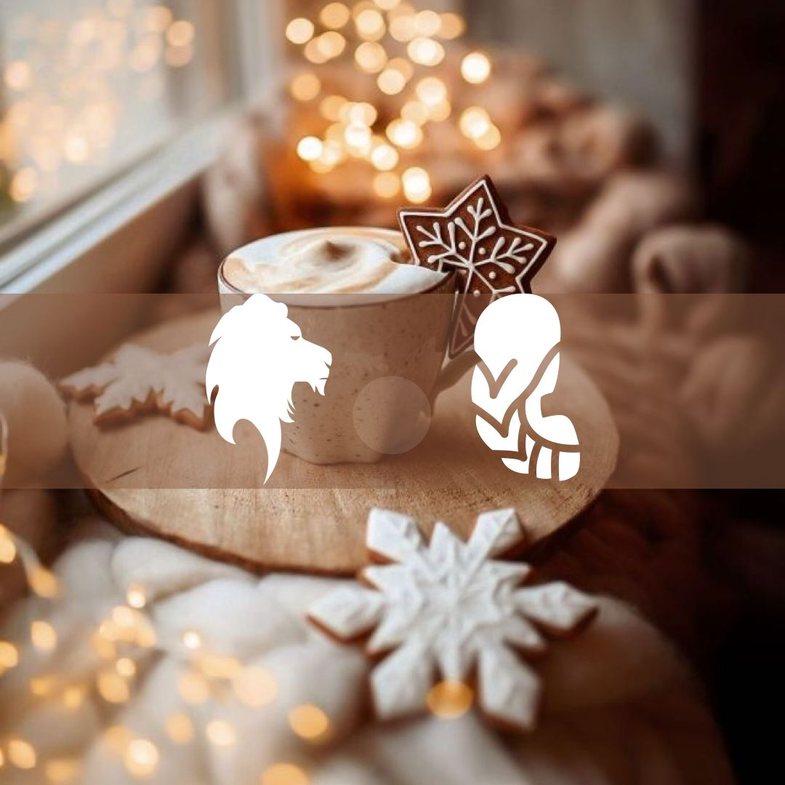 You have a divine month ahead and it will be filled with inspiration, joy and happiness. As difficult as November has been for you (and it seems to have been stressful for everyone), December will be just the opposite - one of your favorite months of the year.
You have an extremely new New Year solar eclipse, coming from December 3-4 in the sign of fire, Sagittarius, the fifth house of true love. Expect news, communication and maybe travel. By December 13, you will have the blessing of March in the love sector. This is great news. Now, with Mars in the most romantic sector, along with an eclipse, social life may be the best you've seen in years. All these planets will be gathered to make sure you spend a happy holiday.
If you are single, this is the time to ask friends to introduce you to others and start conversations with new people, one of whom can become a serious romantic interest. If you are going out with someone seriously, you can listen to a love story and get a proposal to get married. If you are already married, you should be able to devote time and attention to your partner, the best gift of all, which will surely bring you closer.
If you are hoping for a baby, this New Moon is powerful enough and can summon the stork to bring you a bundle of joy.
Later in this month dedicated to fun and love, you can have an event on or within five days of the Full Moon in Gemini, December 18th. It seems you can have not one, but two events, because with Gemini, things tend to happen in pairs.
Venus, the planet of love, will go into the background from December 19th to January 29th. If you are going to be engaged for Christmas, do so at the beginning of the month to avoid Aphrodite's background.

Ju jeni një nga punëtorët më të mirë të zodiakut, por këtë muaj, qetësohuni. Në dhjetor do të jeni në humor për festa dhe e gjithë vëmendja do të jetë te familja dhe shtëpia. Kjo vjen falë një eklipsi të madh diellor në datat 3-4 dhjetor, i cili do të sjellë lajme të lumtura në lidhje me këtë pjesë shumë personale të jetës. Saturni do ta mbështesë me vendosmëri këtë eklips, që do të thotë se veprimet do të shtojnë ndjenjën e sigurisë.
Nëse keni dashur të blini ose merrni me qira një pronë, mund të gjeni hapësirën perfekte. Pavarësisht se jeni të shpërqendruar me festimet, ka një shans të mirë që dëshironi të dërgoni një ofertë për shtëpinë ose të nënshkruani kontratën e qirasë përpara se dikush tjetër ta marrë atë. Nëse një prind ka nevojë për ndihmën tuaj, ky eklips i Hënës së re, 3-4 dhjetor, mund të sjellë përgjigjen e duhur.
Jo vetëm që eklipsi diellor do t'ju motivojë, por edhe Marsi do t'ju motivojë gjithashtu. Planeti i kuq do të hyjë në të njëjtin sektor të shtëpisë dhe familjes nga 13 dhjetori deri më 24 janar, duke u shtuar Hëna e re dhe Diellit. Ju nuk keni pasur ndihmën e Marsit për çështjet e familjes dhe pronës për dy vjet, kështu që dhjetori dhe janari sigurisht që do t'ju sjellin shumë përparim dhe produktivitet në këtë fushë. Do të keni ndihmën e Marsit deri më 24 janar të muajit të ardhshëm.
Ky do të jetë një muaj emocionues, sepse Hëna e plotë më 18 dhjetor do të ndriçojë shtëpinë e dhjetë të nderimeve, çmimeve dhe arritjeve në karrierë, duke ju sjellë lëvdata të konsiderueshme dhe avancim të mundshëm në një pozicion të ri. Nëse kjo ndodh, do t'ju jepet një titull më i madh si shpërblim për gjykimin tuaj të mirë dhe performancën e shkëlqyer. Mund të merrni një publicitet të lakmueshëm ose një ofertë nga një firmë konkurruese. Pesë ditët që rrethojnë 18 dhjetorin do të jenë të veçanta dhe në qendër të vëmendjes do të jeni ju.
Arsyeja pse jam kaq entuziaste për këndvështrimin profesional është se Jupiteri me fat do të arrijë këtë Hënë të plotë, më 18 dhjetor, kështu që ka të ngjarë të jeni të emocionuar me lajmet e karrierës që do të vijnë. Jupiteri zakonisht sjell përfitime financiare së bashku me dhuratat e tjera që ka për ju. Nëse jeni të vetëpunësuar, mund të sillni një klient të ri prestigjioz. Në përgjithësi, lajmet për karrierën afër Hënës së plotë më 18 dhjetor mund të jenë një nga dhuratat më të mira që do ju sjellë Babagjyshi.
Diçka tjetër po ndodh në këtë muaj të mbushur plot aktivitete - Jupiteri, dhënësi i dhuratave dhe fatit, do të hyjë te Peshqit për herë të parë në 12 vjet më 28 dhjetor dhe do të ndriçojë shkëlqyeshëm shtëpinë e martesës. Jupiteri do të qëndrojë te Peshqit për muaj të tërë, duke ju bërë shenjën më të mundshme për t'u martuar në fillim të vitit (deri më 10 maj) dhe përsëri në fund të vitit 2022.
If you are already married, you will enjoy the time and attention you will give and receive from your spouse, because you will have the opportunity to travel abroad or do other things together. It will be an exciting year and the feelings of love that Jupiter suggests will refresh and completely resume the marriage. Not interested in marriage? You can use Jupiter to create a great collaboration or business partnership in 2022.
You have so many reasons to look forward to 2022, professionally and personally. It will be a wonderful year for you, not at all like 2020 and its twin, 2021. You have reason to celebrate!