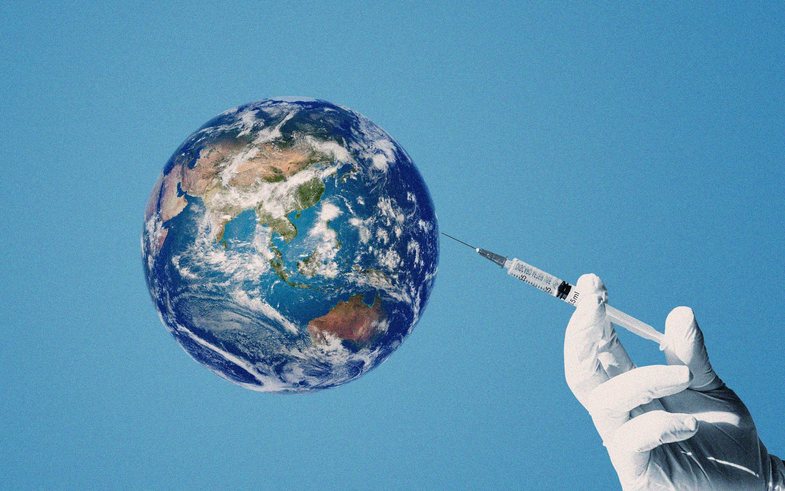 To help you better prepare for the Covid-19 vaccine, below is a brief guide to what you should and should not do.
What to do
Drink plenty of water: Being hydrated is extremely important before and after your vaccination. The most common side effects of vaccines include muscle aches, fatigue, headache, and fever. Being properly hydrated will not only prevent you from feeling very ill, but can also help shorten the duration and intensity of side effects.
Eat a well-balanced diet: To avoid serious side effects, a well-balanced diet is essential. Super-foods like green vegetables, garlic, etc., which are rich in nutrients and boost immunity, should be included in your diet. Seasonal fruits rich in Vitamin C can also help combat the side effects of the vaccine.
Get at least 7 to 8 hours of sleep: When you are vaccinated, your body relies on immune responses to develop protection. It is recommended that recently vaccinated people sleep for at least 7-8 hours as sleep deprivation can result in suppressed immunity as the body rebuilds its defense mechanisms during sleep. Lack of enough sleep can also cause stress, which further suppresses the immune system.
Do some light exercise / physical activity: Listen to your body. Exercise supports blood circulation which can help reduce the side effects of the vaccine. It is recommended that you do something less strenuous compared to your regular exercise routine. For example, an easy walk.
Consult your doctor before vaccination if you are using steroids or blood thinners: People with steroids and blood thinners can stop their medication for two days before and two days after the dose, to prevent adverse side effects. Talk to your doctor about this.
Continue to behave properly when it comes to Covid: Keep masks where they should be, wash and disinfect your hands regularly, respect physical distance, avoid overcrowded places, etc.
Apply a clean, cold, damp (or slightly ice) cloth over the arm after vaccination to reduce pain. One can also do gentle exercises or use the arm for light activities to further reduce pain and discomfort.
What not to do
Shmangni alkoolin dhe duhanin: Megjithëse nuk ka studime shkencore të miratuara që përcaktojnë sasinë e efektit të alkoolit ose pirjes së duhanit në vaksinim, këshillohet që të shmangni konsumimin e duhanit ose alkoolit pasi mund të përkeqësojë dhe përkeqësojë efektet anësore të vaksinës duke e bërë përvojën më stresuese dhe të pakëndshme. Alkooli gjithashtu ndikon negativisht në sistemin imunitar të trupit dhe ekziston mundësia që përgjigja imune ndaj vaksinës të mos jetë aq efektive nëse ka alkool të tepërt në sistem. E njëjta gjë vlen edhe për konsumin e duhanit.
Mos mendoni se jeni plotësisht imun ndaj Covid-19 pas vaksinimit: Asnjë vaksinë nuk ka një përqindje suksesi 100%. Ju mund të infektoheni edhe pasi të jeni vaksinuar, por ka shumë mundësi që infeksioni të jetë shumë më i butë. Vaksina ju mbron vetëm nga shtrimi në spital, vdekja dhe sëmundjet serioze. Ju ende mund të jeni një bartës asimptomatik dhe është e rëndësishme që të vazhdoni të ndiqni sjelljen e përshtatshme të Covid-19 siç është përdorimi i maskave, dezinfektuesit e duarve ose larja dhe të ndiqni distancimin fizik.
Mos e vononi konsultimin me mjekun nëse përjetoni simptoma të Covid-19 edhe pas vaksinimit: Mos harroni se vaksinimit i duhet pak kohë për të filluar dhe ju do të krijoni imunitet vetëm disa javë pas dozës së dytë. Efektet anësore të tilla si dhimbja dhe shqetësimi në krah ose lodhja zakonisht zbuten brenda pak ditësh. Konsultohuni me mjekun tuaj nëse ka efekte anësore të rënda ose simptomat nuk ulen.
Shmangni aktivitetin e rëndë fizik për të paktën 2-3 ditë pas vaksinimit: Meqenëse trupit tuaj i duhen kohë për tu rikuperuar nga efektet anësore të vaksinës, shmangni stresin.
Don't miss the other vaccines needed: Don't avoid other vaccines you may have to do this year, but make sure there is a space with at least a 28 day margin. Consult your doctor for more.
Source: UNICEF