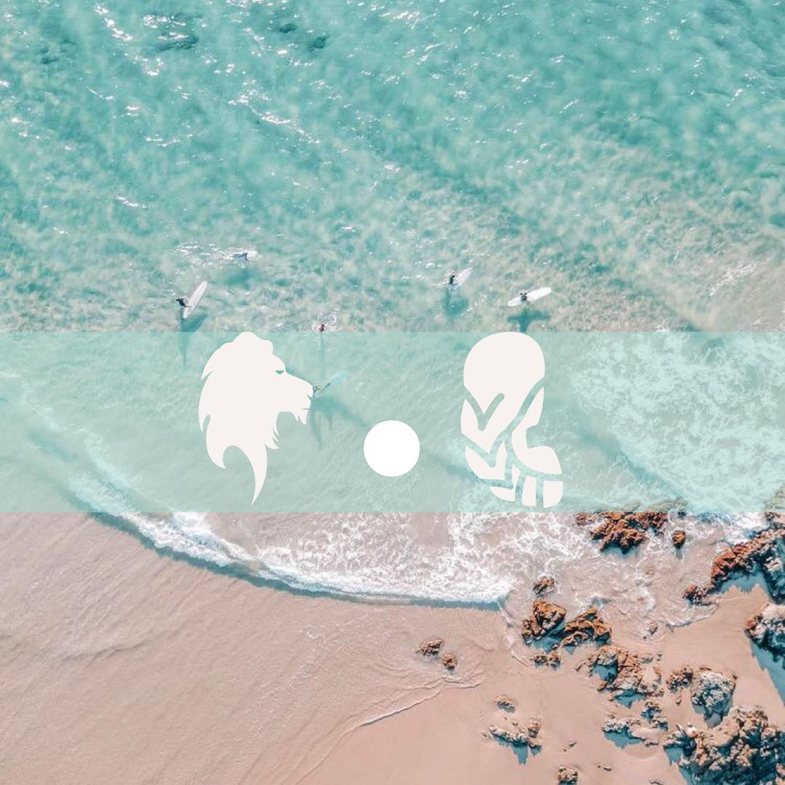 You seem to be spending a lot of money lately. Maybe because you will soon be making the journey of a lifetime, or going to school, buying an apartment, getting married, having children - these are just a few examples. Major lifestyle changes are always expensive, but at the same time they are necessary and worth it. These large expenses will be temporary.
Meanwhile, you may find yourself in a financial crisis in early August, possibly due to a client or other person who owes you but will be late with payment. The planets will not be in a good mood on August 6th nor on the New Moon on August 8th.
The planetary attraction will start first from a strong aspect between the Sun and Uranus on August 6, and will be further reinforced by the new Moon in Leo, August 8. This is not an easy New Moon, so be prepared for news or a potential temporary career hurdle.
No matter what news you hear, it will be something unexpected and you may notice that many people act weird.
Undoubtedly, these aspects can be difficult for your nerves, so this month, choose the words carefully. This is not the time to take big or even medium risks.
It may be that the company you work for is reorganizing departments to cut costs and the job will become more competitive, but in the meantime, you may not know what the future holds for your career. You will discover it, but it will take time.
If you are self-employed, dynamic market conditions can make you rethink and change your strategy.
The good news: Things will shine immensely on the Full Moon, August 22nd. This Moon will be associated with the auspicious Jupiter - a useful aspect that can erase much of the tension you felt earlier.
Although August seems like a "screaming" month, it will close like a beautiful, colorful sunset. Have confidence that you will face everything and move in the right direction.

Ju mund të dëshironi të udhëtoni, por me planetët që grinden me njëri-tjetrin në Hënën e re në Luan më 8 gusht, do të ishte më mirë të qëndroni pranë shtëpisë. Përveç kësaj, duket se puna do të jetë veçanërisht e zënë, kështu që nëse largoheni nga qyteti, do të keni dyfishin e punës kur të ktheheni.
Fillimi i gushtit nuk do të jetë i lehtë për këdo dhe vështirësitë që dalin do të kërkojnë diskutim dhe kohë për t'u korrigjuar. Hëna e re nuk është si Hëna e plotë, e cila sjell një zgjidhje të shpejtë (sepse nuk lë mundësi tjetër), por Hëna e re nis tendenca që zgjasin.
Ju jeni me fat që keni Marsin në Virgjëreshë, sepse Marsi do t'ju japë vendosmëri, guxim dhe një aftësi për të këmbëngulur. Gjithashtu do të jeni shumë bindës, një talent mjaft i dobishëm për ta pasur në çdo fushë - do të keni një aftësi të jashtëzakonshme për të mbledhur të tjerët në kauzën tuaj.
Afërdita do t'ju ndihmojë të tërheqni dashurinë te vetja, sepse kjo është ajo që Afërdita bën më së miri.
Më e mira nga të gjitha, Marsi do të sjellë një përparim të papritur dhe të mundshëm në një nga fushat e mëposhtme: projektet e punës së përditshme, një çështje shëndetësore, udhëtime ndërkombëtare, marrëdhënie, punë në lidhje me tregun jashtë shtetit, shkolla, media, ose një veprim juridik. 22 gushti sigurisht që do të jetë i veçantë.
Sado stresues të jetë fillimi i muajit, fundi i gushtit do të jetë i kundërti, sepse Hëna e plotë në Ujor do të shfaqet më 22 gusht. Do të jetë një Hënë e plotë jashtëzakonisht harmonike dhe do të sjellë lajme të mira për një projekt që do të përfundoni brenda pesë ditëve nga kjo datë.
Kur bëhet fjalë për dashurinë, 2 gushti do të jetë një ditë e veçantë, teksa Afërdita te Virgjëresha dhe Urani te Demi do të krijojë një gëzim të veçantë.
Afërdita - perëndesha e dashurisë do të qëndrojë te Virgjëresha deri më 15 gusht, dhe me Marsin tashmë në Virgjëreshë deri më 14 shtator, hijeshia juaj do të dallohet.
Nëse jeni beqarë, ky është shansi për të dalë jashtë, ndërsa nëse jeni të lidhur, mund të argëtoheni më shumë me partnerin/en. Datat e veçanta të dashurisë janë 9, 11 dhe 20 gushti.
Mercury (your ruler) will be in Virgo starting August 11th. Fortunately, Mercury will not be in the background as it was in June. So Mercury will be strong for you in August.
Get ready for the compliments you will receive!
Copyright Anabel.al / Reprinting is prohibited without the permission of the editorial office.