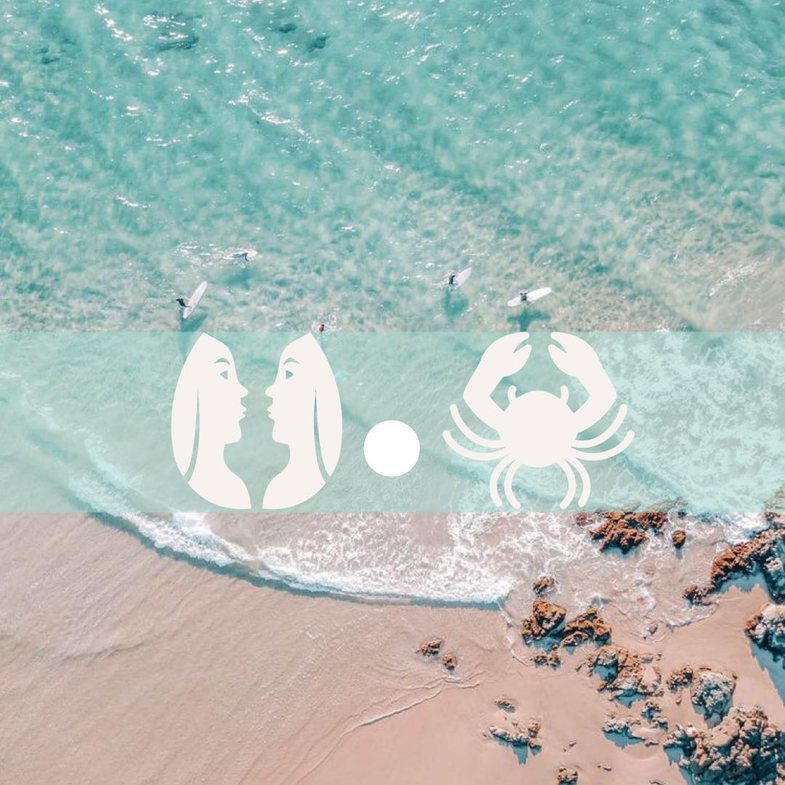 You seem very family focused, probably because a member is going through a difficult problem and needs help or is in transition and just needs you. Mars, the planet of action, recently entered the family sector on July 29 to stay until September 14. If you are not thinking about a family situation, you may be moving, negotiating the sale or purchase of the property, making repairs or renovations, or you are busy with a decoration plan. Venus, the planet of beauty, is also in the home sector, so chances are the changes you are making will be beautiful.
Mars will lay the groundwork for a bigger move regarding the house or family that will come to the New Moon next month on September 6th. You will start to see the plans come true.
Meanwhile, a hard new Moon is forming on the horizon. On August 8, you will realize that something is wrong. This New Moon will illuminate the house of deals, and if you hope to sign a deal, prepare for a sudden response from the other side or a condition that will come to the surface that no one had anticipated.
Be careful what you agree to in the contract as you will have to fulfill the legal promises later or you will face consequences.
However, seeing the whole situation, do not despair. It is clear that you want and may need this negotiation to work and do not want to leave. If you are not working on a contract or you are not dealing with a negotiation, you may be working on a book, screenplay, speech or other written project.
You need to remember not to force yourself to find a quick fix for what is to come in the days following the New Moon, especially from August 8th to August 12th, because you should not act in a hurry. Be confident that you will find the answer, so take your time.
Hëna e plotë më 22 gusht në shtëpinë të nëntë, mund të sjellë lehtësisht mundësi për të zgjidhur problemin me të cilin do të përballeni më herët. Me Marsin më në fund në qëndrim miqësor ndaj Uranit të paparashikueshëm, fati i mirë do të jetë me ju.
Mund të duket si një mrekulli.

Ju dëshironi ose keni nevojë për një rritje, por pikërisht kur mendoni se paratë shtesë do të miratohen, dikush i përfshirë në marrëveshjen financiare do t'ju prishë punë. Pavarësisht nëse jeni të vetëpunësuar ose punoni për të tjerët, do të jeni të ndjeshëm ndaj kësaj gjendjeje. Kjo ka të ngjarë t'ju trondisë sepse do të ndodhë në minutën e fundit - pikërisht kur prisni që paratë t'ju miratohen. Kontrolloni supozimet dhe mos merrni asgjë si të mirëqenë.
Saturni nuk do t'ju bëjë asnjë favor. Veprimet e Saturnit janë një shenjë se duhet të jeni thjesht sa më objektivë dhe realistë. Mos u shqetësoni për gjërat që nuk mund t'i ndryshoni, shqetësohuni vetëm për gjërat që mund t'i kontrolloni. Gjithashtu, mos u shqetësoni kurrë për gjërat që nuk kanë ndodhur ende, sepse ato mund të mos ndodhin kurrë!
Të gjitha Hënat e reja krijojnë një tendencë të re që zgjat gjashtë muaj, kështu që mund të duhet kohë për të zgjidhur çfarë po ndodh. Saturni aktualisht po qarkullon në shtëpinë e tetë me paratë e njerëzve të tjerë dhe është në kundërshtim me Diellin dhe Hënën e re në shtëpinë e dytë të pagës dhe të ardhurave të tjera të fituara, duke treguar se mund të keni një faturë që do t'ju kërkohet ta paguani pa vonesë.
Planeti i fatit, Jupiteri, mund t'ju ndihmojë në mënyra të mahnitshme dhe ky vit do të jetë viti juaj më i mirë financiarisht në shumë vite. Çfarëdo që të ndodhë në Hënën e re, 8 gusht dhe ditët në vijim, do të përmirësohet nga Hëna e plotë, 22 gusht.
Kjo do të jetë një nga Hënat e plota më të mira, më të lumtura që keni parë - do të habiteni nga lajmet e papritura që do të merrni. Deri në 29 dhjetor 2021, koha kur Jupiteri do të jetë me ju në sektorin financiar, do të gjeni shumë mundësi për të fituar para, aq sa keni nevojë ose më shumë.
Gjatë këtij muaji, një mik mund të vijë me një lajm befasues që do t'ju bëjë shumë të lumtur.
With Mars in Virgo, the third house of communication, you will be lucky with writing, editing and speaking projects (including TV and podcast appearances), as well as with PR, social media and negotiating a contract or agreement.
The third house also deals with fast, spontaneous trips, so if you feel tired, you can plan a quick fun trip. The August 21-22 weekend would be a perfect time.
Copyright Anabel.al / Reprinting is prohibited without the permission of the editorial office.