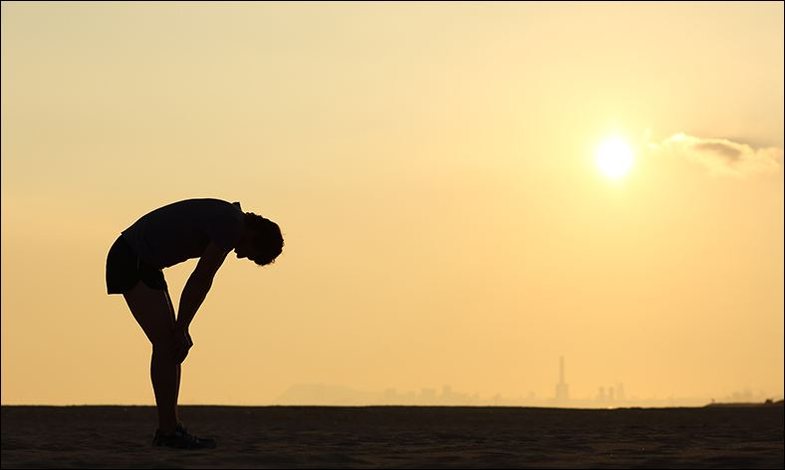 During hot weather days, due to exposure to the sun, the risk of sunstroke and sun fatigue, two distinct medical conditions, increases.
Symptoms
The symptoms associated with sunstroke or sunstroke can be very serious. Having muscle cramps may be the first indication that you are experiencing a heat-related condition.
Fatigue from the sun can cause symptoms such as:
- general fatigue
- constant sweating
- weak but fast pulse
- nausea or vomiting
- possible fainting
- pale skin
Sunstroke can show symptoms such as:
- body temperature more than 39.4 degrees Celsius
- rapid and strong pulse
- loss or change of consciousness
- hot, red, dry or wet skin
Causes
The main cause of these problems is the inability of the body to cool itself. Sweat is the body's natural means of cooling you down. If you exercise excessively or work hard in hot weather or in a hot room, your body may have difficulty producing enough sweat to keep you cool.
Other causes include:
- dehidratim
- veshje të papërshtatshme
- konsumim i alkoolit
Faktorët e rrezikut
1. Mosha: Fëmijët nën moshën 4-vjeçare dhe të rriturit mbi 65 vjeç janë më të rrezikuar.
2. Ilaçe me recetë
3. Mbipesha
4. Ndryshime të papritura të temperaturës
Trajtimi
Nëse filloni të përjetoni simptoma si më psipër, përpiquni të gjeni një vend më të freskët nëse është e mundur. Për shembull, nëse jeni jashtë, kërkoni një zonë me hije. Nëse jeni në ambiente të mbyllura, hiqni një shtresë rrobash ose ndizni kondicionerin.
Gjithashtu mund të dëshironi të shtriheni, ose nëse kjo nuk është e mundur, ndaloni aktivitetin. Kjo mund të ndihmojë trupin të rregullojë temperaturën. Pini ujë që të jeni të hidratuar.
Nëse keni të përziera ose të vjella, kërkoni menjëherë ndihmë mjekësore.
Sources: WebMD, Healthline