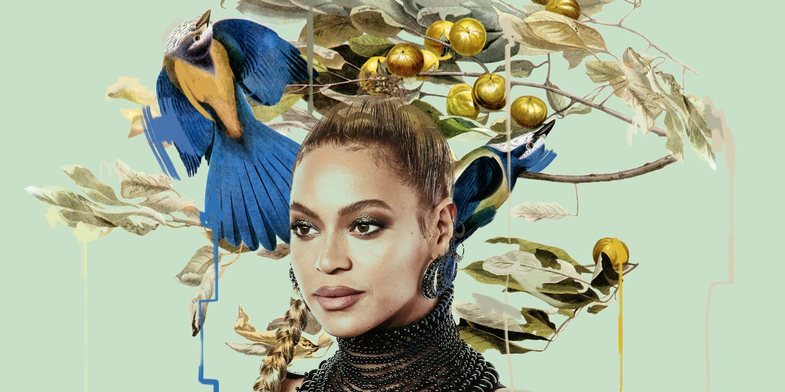 Sure yes, but first you need to know the typical beauty features of each of the zodiac signs. Second, you need to be vigilant.
Dashi
Aries girls can be gorgeous: with bold features and dark eyebrows. They may have a childish face, but their gaze is still sharp. As a sign ruled by Mars, they blush quickly when placed in embarrassment. A tip for Aries? Emphasize your eyebrows with a beautiful bow.
Demi
Taurus females are both strong and soft. This is an elegant and reserved sign. A mix between femininity and elegance. Their neck is elegant. As a sign directed by Venus, it is sensitive to smell and touch. Show your natural beauty without having to go to the toilet too much.
Gemini
Gemini reflects dynamism and energy! The people who have the planets in the constellation of Gemini really shine. They have bright eyes that follow their curious minds and interested in everything. Our Twin Tips? Always fill your look with something bright.
Crab
The Crab look is very feminine, with big, sensitive eyes and like tears. Crab is the only sign that is excluded from the moon and these people can look "like the moon man" with a pointed nose. A tip for crab females? Accentuate your gorgeous eyes with gray shades.
Leo
The appearance of the Lion resembles that of the cat. They have a gorgeous haircut and style. They walk upside down with restraint and confidence. Beauty tip for the lion: keep your hair with more volume.
Virgo
Virgo is sweet and the only one of all human beings who resembles the horoscope sign. Virgo has clear and regular features. She is the sign of virtues as the persons belonging to this sign are very feminine and restrained.
Libra
Peshorja e Venusit është një shenjë e qytetëruar. Ata dallohen veçanërisht për tiparet e fytyrës të rregullta dhe simetrike. I rrethuar nga planeti i bukurisë, peshoret kanë një prirje të natyrshme drejt modës dhe drejtësisë. Këshill? Mos u sheqerosni shumë, mund të bëheni pak "të pisët".
Akrepi
Sytë e Akrepit janë të zjarrtë, pasi kjo shenjë është e rezervuar, e tërhequr, e fshehtë dhe që nuk duan të jenë në qendër të vëmendjes. Stili i tyre bukurinë e reflekton këtë, me një përzierje të stileve të make-up, të tilla si sytë e nxirë. Aura e tyre natyrisht jep ndjenjën e privatësisë. Ata janë me trupa të fortë, të fshehtë dhe të fuqishëm. Këshillë për Akrepin? Qëndroni misterioze.
Shigjetari
Moda e Shigjetarit ndryshon vazhdimisht duke qenë element i zjarrit. Ajo përfaqëson lëvizjen e pasionit në zodiak e cila i jep një shpirt aventurier dhe një shikim soditës. Ajo kanë një pamje të vendosur. Ashtu si Ahigjetari ata mund të ngjajnë me kalin me fytyrën e gjatë dhe flokët bisht. Këshillë për këtë shenjë është që ata të ngadalësojnë pak. Të mendojnë dy herë përpara se të përplasin derën.
Bricjapi
Femra e Bricjapit mund të duket e rezervuar, jo e ftohtë, por serioze dhe konservative. Ato kanë një pamje stoike, me një stil të errët, të projektuar dhe një make-up gjithmonë të përshtatshëm. Ata nuk marrin shumë rrezik përsipër, kjo lidhet dhe me stilin e tyre të bukurisë.
Ujori
Ujori është një karakter i pazakontë i zodiakut që duket jashtë mureve të estetikës. Ujorëve u pëlqen të jenë të ndryshëm, dhe shpesh mund të vijnë me një stil bukurie të veçantë. Ata kanë shpesh një fytyrë në formë zemre dhe një nofull të fortë. Mënyra e të veshurit thotë se ata janë jashtë çdo imagjinate. Mos bëni asgjë të çuditshme, qëndroni të veçantë në mënyrën tuaj.
Peshqit
Peshqit janë një shenjë e ujit dhe si të tillë mund të kenë një pamje shumë të butë dhe të freskët dhe sy si të përlotur. Të lindurit e kësaj shenje kanë flokë të mrekullueshëm, të trashë, të shëndetshëm, me shkëlqim dhe të valëzuar.
Pisces bodies are of an unusual shape and fingers as well.
With an artist mind, Pisces women are drawn to the style of beauty and fashion that reflects the shapes of the sea, with a light gray or purple eye shadows.