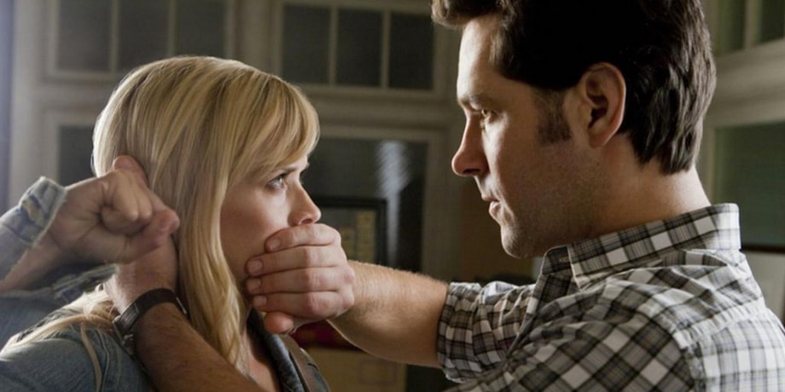 In case you had to remind yourself, this is why your ex was the worst, starting from his horoscope sign.
Dashi: Egoist
At the end of the day, an Aries will think only of himself. No matter what they say, for them everything is "I, I, I".
Taurus: Pretends he is always right
Your ex Dem has an excessive need to always have the last word. Taurus is known as one of the most sensitive and beloved signs of the zodiac because it is ruled by Venus, but their stubborn energy of the earth sign can make debating with them look like they are talking to the wall. If they decide they are right, nothing changes their mind.
Gemini: You can never rely on them
Let's roll the dice to see how your ex Gemini is feeling today. Your relationship depends only on its fluctuations, but will you ever be talked about? The moment they feel complacent, Gemini can even lie to avoid situations where they do not want to be.
Crab: How many mood swings
Crabs are sweet and sensitive right? In fact, not exactly. They have so many mood swings that you can hardly tell what their real "face" is. We all feel every kind of emotion, but Crabs have somewhat scary movements.
Leo: Thinks he is a "superstar"
Want to feel like you are always the supporting character on someone else's reality show? Just meet a Lion. Sure, the romantic whirlpool will be interesting, but how long will it last? Sooner or later he realizes that for him you will never be the "main character".
Virgo: Can't stop with (micro) management
Ready to get endless tips on how you are putting the dishes "wrong"? Your ex Virgo was born for this! Virgo has a critique of everything and an opinion of something else. How much do they listen to your thoughts? Hmmm not so much. She knows it all herself.
Libra: Tells everyone about your quarrels
The former Libra sign has certainly given him time and energy, but he has given just as much energy to everyone when he has taken out the "guts" by telling you everything about you. They will make you doubt your thoughts and emotions, even though intuition tells you you are right. After the split, he probably told everyone how much damage you did, blah blah blah.
Scorpio: Terrible avenger
Ish-i juaj Akrep me siguri ka kaluar një seri të gjatë hakmarrjeje pas ndarjes. Gjasat janë që t'ju ketë shkaktuar ca "hakmarrje të vogla" edhe gjatë lidhjes. Qetësohu Akrep, ky s'është një tjetër film dramë.
Shigjetari: E lë shpesh 'seen'
Takimi me një Shigjetar mund t'ju japë adrenalinë, por ata mund të jenë edhe shumë sipërfaqësorë. Sa herë iu kanë lënë pas dore me orë e ditë të tëra? Një Shigjetar nuk është i lumtur, nëse s'është duke "vrapuar" gjithnjë.
Bricjapi: Ka nevojë t'i mbajë opsionet e hapura
Na vjen keq, por ish-juaj Bricjap gjithmonë shikonte përreth për të parë nëse "bari është më i gjelbër në anën tjetër". Kjo shenjë e zodiakut kërkon besnikërinë dhe përkushtimin maksimal nga ju, megjithatë nuk e ka problem të shohë diku tjetër se mos gjen më mirë.
Ujori: U duket vetja shumëëë të zgjuar
Ish-i juaj Ujor "superior intelektual" pëlqen të analizojë njerëzit, marrëdhëniet dhe emocionet në një shkallë pothuajse obsesive. Por vetëm sepse ata janë të hipnotizuar nga të kuptuarit e mendjeve të njerëzve nuk do të thotë që ata në të vërtetë kanë mësuar ndonjë gjë.
Peshqit: Mendojnë se gjithçka sillet rreth tyre
People in the sign of Libra are intuitive, empathetic and sensitive and know exactly how to get what they want. But there is a problem, they think the world revolves around them and everyone has a problem with it. Does anyone need that much emotional load?
Source: Cosmopolitan