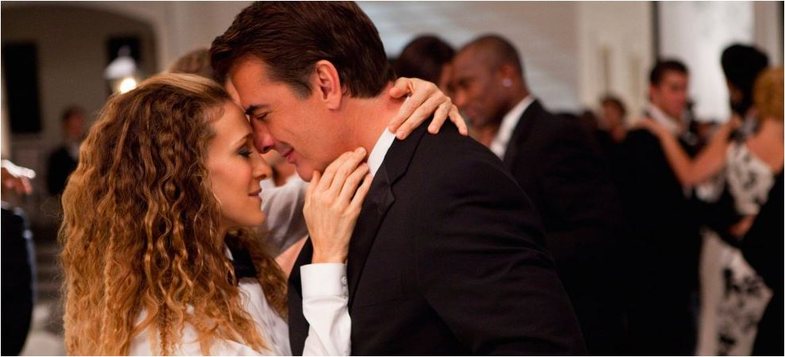 Seduction is an art in itself and not everyone is capable of mastering it properly. Some less some more, however in any case what will help you is again his / her horoscope sign. Each of the 12 signs of the zodiac has a "secret" you need to know to do it for yourself.
Dashi
Aries likes someone with a sincere, passionate and direct personality. They will not always make the first step so get ready to break the ice. Their very intelligent nature will try to achieve your goal, so be attentive and smart. Start the conversation from a detail you have noticed in order to make it interesting.
Demi
If your target is someone with the sign of Taurus, then humor should be the strong point. They are characters that do not adapt quickly, so you need to show a little patience. Once they start to feel more comfortable, you will see a dramatic change in your relationship. Taurus is a sign that adores gifts just like food, music and travel.
Gemini
Communication is the only way to win the heart of a Gemini sign. Explore ideas, art, music and spark debates together. Your ability to play with words will bring him closer. If the person you like does not have an expressive nature, then this part will have to be covered by you.
Crab
Eliminate fears and insecurities when flirting with a Crab. Their empathetic and protective nature will eliminate any of your negative feelings. And because they have so much to give, they expect the same from others.
Forget material gifts, but make sure you have the emotional and intellectual capacity to keep up. People under this sign are affected quickly, so in case you lose patience, calm down and breathe a few times. In moments of debate and you can apologize for not hurting the person in front of you and removing him or her from your life forever.
Leo
Kjo shenjë e fuqishme ka nevojë për një partner që është 100% i angazhuar në lidhje. Porsa t'i tregoni përkushtimin, shenja e Luanit do e çojë pasionin dhe kiminë në një nivel tjetër. Kur lidhja të bëhet më serioze, duhet të mundoheni t'i mbani gjërat interesante si në fillim në mënyrë që ata të mos humbasin pëlqimin.
Virgjëresha
Kjo shenjë është e fiksuar pas detajeve. Duke qenë se ata kujdesen shumë për veten e tyre dhe mjedisin ku jetojnë, presin të njëjtën gjë dhe nga të tjerët. Gjatë kohës që shoqëroheni me ta duhet të bëni kujdes me higjienën personale dhe detajet. Duhet t'u tregoni atyre që mund të kenë besim dhe të shprehen hapur rreth problemeve që kanë.
Peshorja
Nëse arrini të komplimentoni "asetet" më pak të fshehura të një peshoreje, atëhere sapo jeni futur në zemrën e tyre. Organizoni takime në vende të veçanta dhe krijojini ambjentin që ata të flasin rreth vetes së tyre. Mos i detyroni në marrjen e një vendimi, edhe nëse ky i fundit është vendimi i duhur për t'u marrë. Flisni dhe jepni argumenta, por në fund lërini të vendosin vetë.
Akrepi
Keni zgjedhur një shenjë shumë të vështirë për të dashuruar! Njerëzit e kësaj shenje nuk pëlqejnë të flasin për veten dhe rrethohen me një hije misteri. Bëni kujdes sepse mund të gjendeni në anë e gabuar të akrepit për shkak të një situatate tensionuese. Nëse e shikoni që gjërat s'po shkojnë siç duhet, mundohuni t'i jepni fund në mënyrë shoqërore.
Shigjetari
Romantiku i përhershëm! Shenja që na natyrën e saj ka flirtimin dhe debatet. Shigjetari është padyshim një shenjë shumë sociale, prandaj disa shaka apo poezi të mbushura me emocion janë zgjidhja perfekte. Duke qenë se njerëzit flitojnë vazhdimisht me këtë shenjë, duhet t'u tregoni atyre sa serioze i keni qëllimet.
Bricjapi
Shenja me dëshirat më të mëdha seksuale ka nevojë për një "lojë dashurie". Duhet të bëni të vështirini, duke i'u afruar dhe larguar herë pas here. Bëjini të kërkojnë më shumë. Megjithatë ruani masën pasi ata mund ta humbasin interesin. Bricjapi e urren sipërfaqësoren dhe injorancën. Duhet të jeni të përgatitur mirë para se të nisni një lidhje me një Bricjap.
Ujori
It shows how much you manage to respect freedom and how many chances you will have with an aquatic. Such an intelligent sign is attracted only by a simulated, well-informed and modest partner. Aquarius will be loyal, but only if you manage to keep their interest alive. You need to show how much you value them in the first meetings.
Pisces
Do not hesitate to show how different you are in front of a man under the sign of Pisces. They are people who love diversity, but who above all want to feel that you love them. Adventures, humor and the unknown are the key to the heart of Pisces. Their free personality sometimes makes others benefit. Protect them, but do it so that they do not understand!
Source: Higher Perspectives