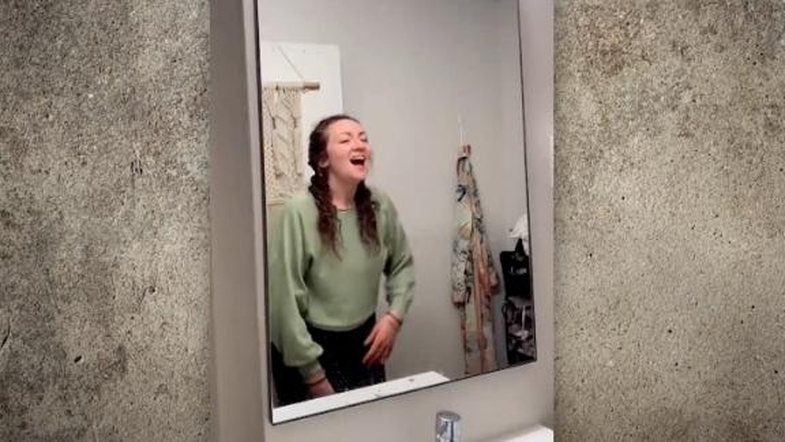 A TikTok user caught people on social media after discovering and exploring a "secret" apartment behind the bathroom mirror in her New York apartment.
On Wednesday, Samantha Hartsoe started the four-part saga on TikTok where she explained that she began to suspect as she could not find the source of the wind in the bathroom of the house. In the clip , which has more than 8.7 million views, Hartsoe told the tracker that the cold air was blowing enough to move her hair, despite no ventilation system in the bathroom.
After searching the bathroom, Samantha discovered that air was coming from the mirror placed on the wall. "So the mirror moves ... let me tell you what I found in my bathroom in New York," Hartsoe concluded the first video, with the caption: "Seriously, I never expected to find this ... and I documented everything. "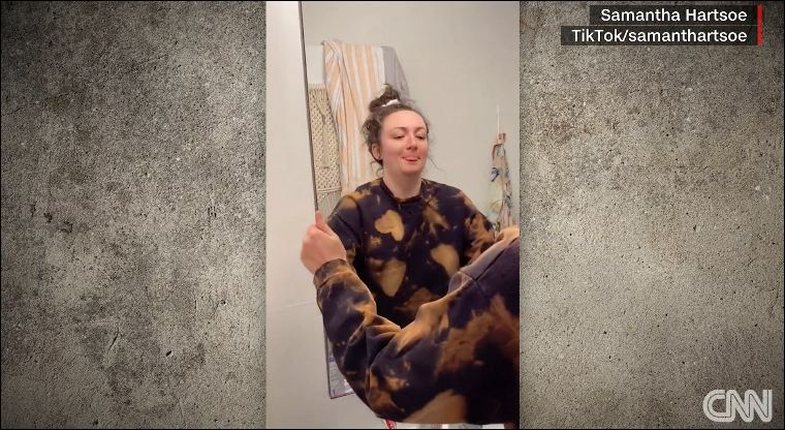 In a second video , Samantha removed the mirror to reveal what initially seemed to be a hole in the wall, but the camera revealed an entire room below.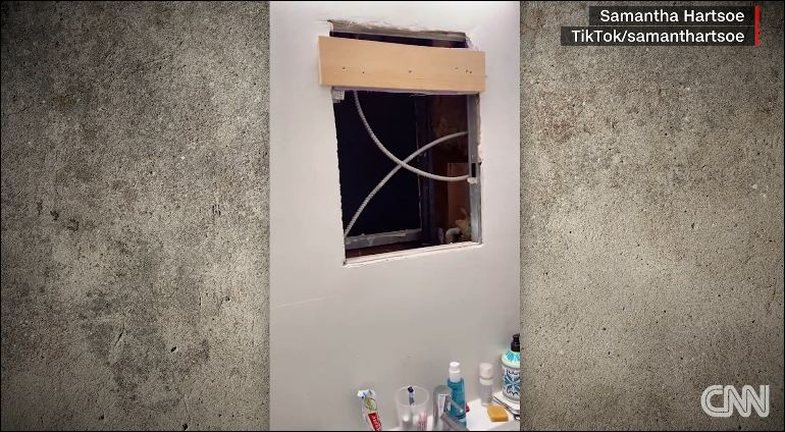 "I have to go inside and figure out what's on the other side of my bathroom," Hartsoe says in the video, before voicing her concern that someone might be living in the hidden room, making comparisons to "Parasites" or the horror film "Candyman".
Në komente, ndjekësit e nxitën atë të vazhdonte të eksploronte dhe të bënte kujdes, por më shumë shprehën shqetësimin e tyre për vonesën tre-orëshe midis videove.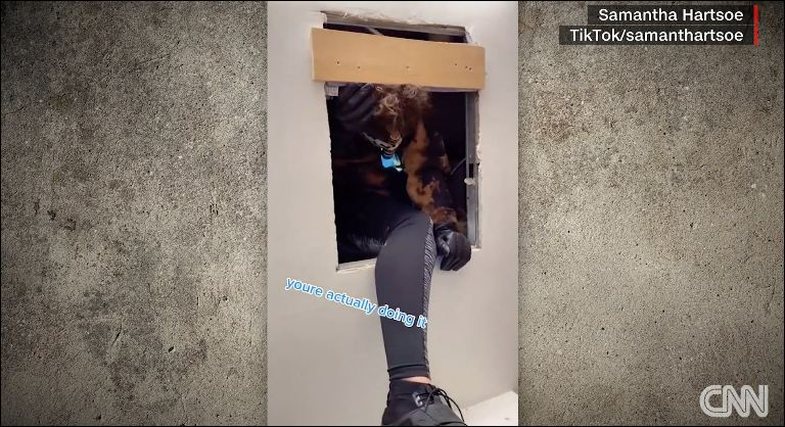 Në klipet e tretë dhe të katërt, Samantha pajiset me çekiç dhe maskë dhe gjen një apartament të tërë në anën tjetër. Banesa ishte e mbushur me qese mbeturinash dhe mbeturina të tjera, ishte bosh dhe nuk dukej sikur kish jetuar njeri.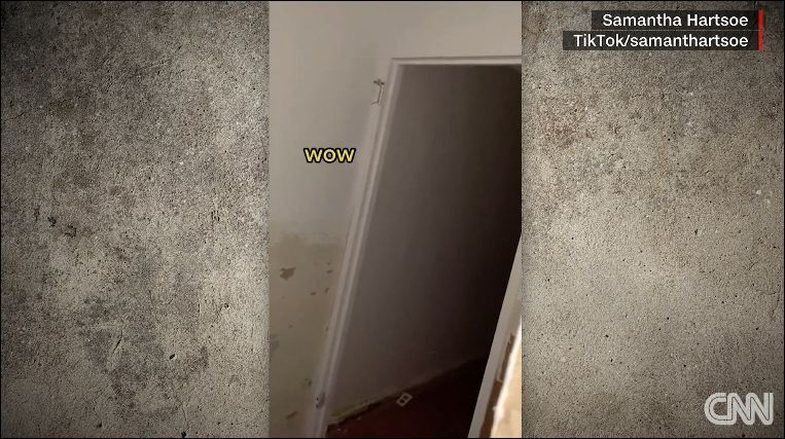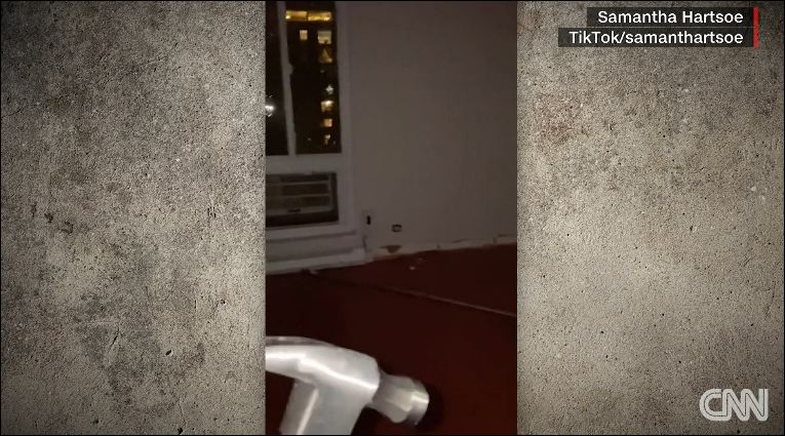 Samantha i përfundoi videot në TikTok-un duke shpjeguar se ajo do të mbyllte vrimën në mur dhe do të thërriste pronarin për kontroll.
Apartamenti sekret nxiti reagime të ndryshme nga ndjekësit; disa e inkurajuan Samantha të përdorte hapësirën në favor të saj, ndërsa të tjerët shprehën shqetësimin për idenë e të jetuarit në një shtëpi pa kuptuar ekzistencën e një hyrjeje tjetër.
Someone else wrote: "The fact that the door was unlocked and had a bottle of water from a recent brand immediately makes me think of a spying situation. This is just my anxiety talking, "while another person suggested that Samantha place a thin layer of flour on the floor to check for footprints.