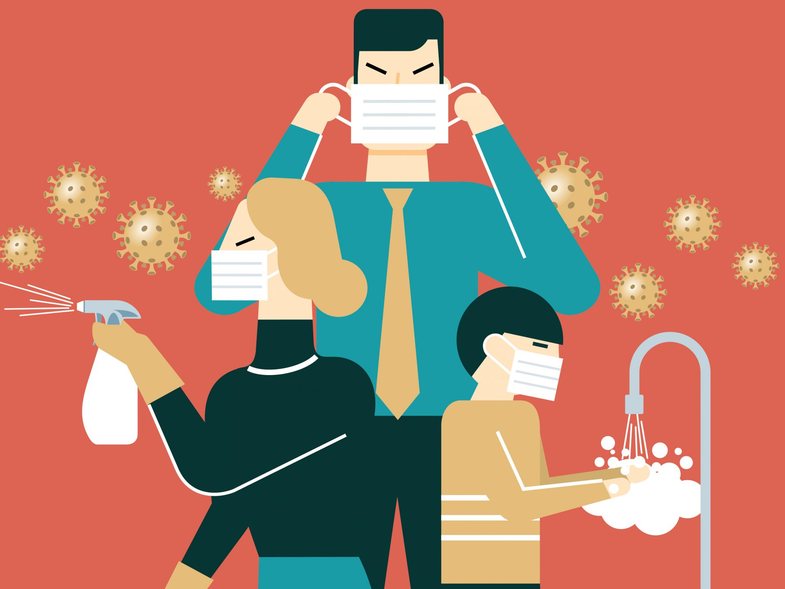 According to epidemiologist Ilir Alimehmeti, the passage of the first infection offers the same protection as the vaccine.
Invited to "Morning Abc", Alimehmeti said that re-infections are few and in most cases, people show mild symptoms.
"Reinfection is possible, but from what we see re-infections are few, generally easy. The first study came from Qatar with 43,000 people and showed us that among these chances of re-infection, passing the first infection offered the same protection as the vaccine. "There was only one severe case that did not require intensive therapy, but it was a more serious clinical situation."
"On the other hand we have other studies, where the population of Austria has been studied. We see that protection against the first infection gives an effectiveness from the second about 93 percent, again similar to vaccines. The same protection unit makes sense because so we have also seen other viral diseases. "- he continues.
As for the persistence of the virus now that temperatures are starting to rise, the epidemiologist said there may be a reduction in them and good weather is always an advantage for us.
"If we are in this situation with the same measures, good weather is in our favor, first of all immunity is higher, the virus itself finds itself less at higher temperatures and humidity. "We leave the closed spaces and open up in nature and the risk of transmission is very small, we leave and the population density decreases."