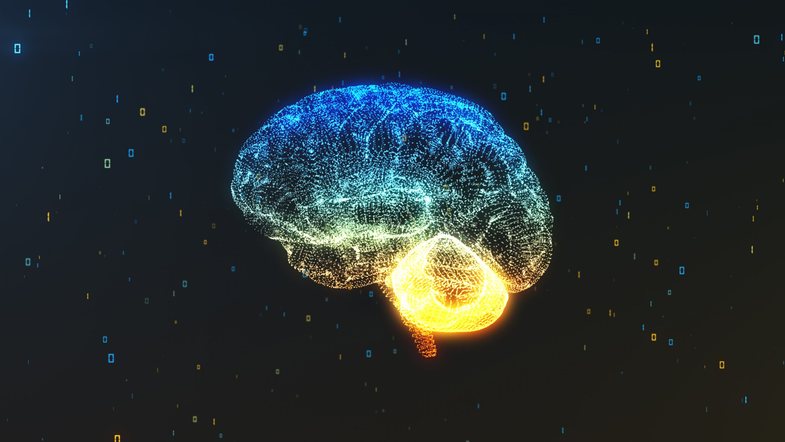 What exactly is intuition? You may believe it is a supernatural force, or simply the brain that analyzes facts on another level and sends you "signs" based on that analysis. Either way, there is no denying that intuition is a powerful force in the business world and beyond. Donald Trump and Conrad Hilton are just two of the business icons that have relied on intuition to help them make smarter business decisions.
Highly developed intuition is a "secret weapon," says Judith Orloff, a professor of psychiatry. "It gives you all kinds of information that you would not normally have. This is not brain analysis; this is nonlinear knowledge. It is a second kind of intelligence. You would like to use both."
What if you are someone who depends only on analysis and not very intuitive? Nothing to worry about. There are simple techniques you can use to develop your intuition and start listening to yourself better.
"People can develop their intuition even if they think they don't have it," says Orloff. "Basically, intuition is a set of messages coming from the right side of the brain, and we all have that side."
Here are 4 simple steps you can take to begin the process of preparation for mediation.
1. Listen to your gut. Yes, you read that right.
Americans use "trust your gut" - literally: "Trust your gut", while the general meaning: "Trust your inner voice".
However, here we are talking about the intestines, in the first (and second) sense of the word.
Believe it or not, your digestive system can help improve your intuition.
"There are neurotransmitters in your gut, so if you have that weird feeling in your stomach, it's not good to ignore it," says Orloff.
Përmirësoni atë aspekt të intuitës tuaj duke u konsultuar me zorrën tuaj kur keni vendime për të marrë. Për shembull, nëse po punësoni dikë, vendosni një synim para intervistës për të dëgjuar me mendjen dhe zorrën tuaj. "Vini re ndjesitë fizike në atë zonë dhe pyesni veten se si ju bën të ndiheni ky person. A ndiheni i qetë, rehat etj.
Një klient i Orloff ishte gati të hynte në një marrëveshje të madhe biznesi, por "zëri i tij i brendshëm" vazhdimisht i thoshte që të qëndronte larg. Ai vendosi të presë dhe doli se njeriu me të cilin ishte gati të shkonte në biznes ishte një mashtrues.
2. Vëzhgoni nivelet tuaja të energjisë.
Kushtojini vëmendje nëse të qenit pranë dikujt ju bën të ndiheni të lodhur apo energjik dhe të gjallë, sugjeron Orloff. Disa njerëz, thotë ajo, janë vampirë energjie që do të thithin nga jeta juaj dhe do t'ju tërheqin poshtë.
"Nëse nuk ndiheni mirë pranë dikujt, intuita po përpiqet t'ju tregojë diçka," vëren ajo.
3. Kushtojini vëmendje momenteve të "iluminimit"
Intuita zakonisht na vjen në formën e një depërtimi. Janë ato momente kur themi "Ahaa", teksa një llampë imagjinare po ndriçon mbi kokë. Këto mendime dhe ide vijnë papritur, për shembul: "Duhe të telefonoj dikë. Ky person mund të më ndihmojë me projektin tim." Kur këto momente vijnë, mos i lini t'ju ikin. Shkruajini nëse s'i realizoni dot në moment dhe ndiqini vazhdimisht.
4. Bëni një meditim tre minutësh.
"Even 3 quiet minutes a day can get you in touch with your intuition," says Orloff. If this too is too challenging, at least stay for a few moments. Take a walk, or a long shower. Orloff says she does it herself when she wants to engage her intuition.
"I need to be separate from other people and tune in," she explains.
5. Develop the brain
Feed your brain with documentaries, books and everything educational / developmental. You may not remember all the knowledge you get, but it is stored somewhere in your consciousness and in the future, it helps you to make better decisions intuitively.
Source: Inc., Cosmopolitan