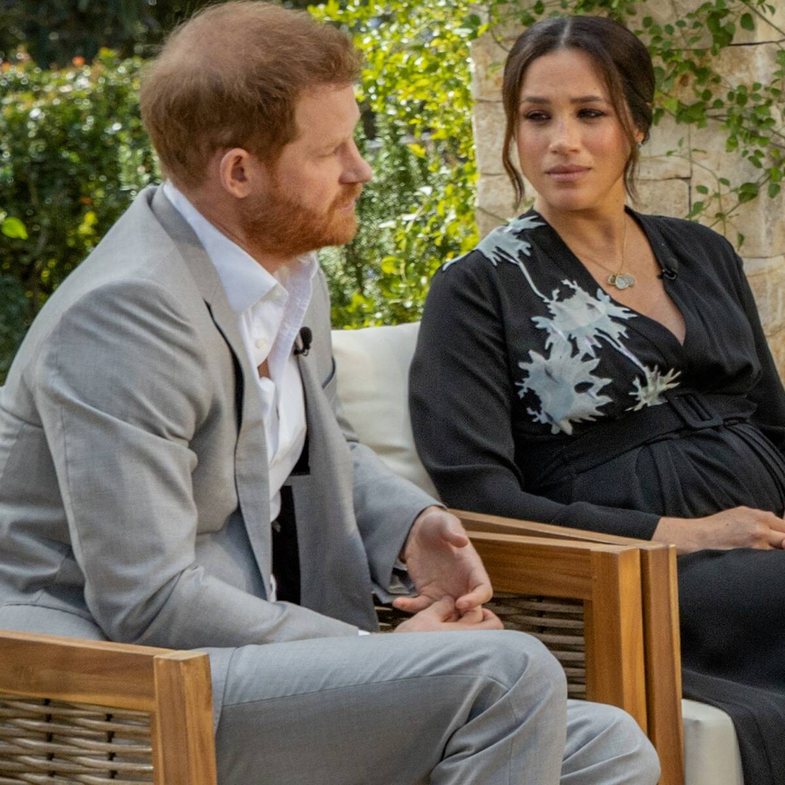 Meghan Markle, Duchess of Sussex, released a statement defending herself following a report in The Times of London, citing unnamed palace sources accusing her of bullying staff in 2018, while living in the Palace Kensington with Prince Harry.
The publication in the British newspaper, which comes just days before a rather well-coordinated interview between the royal couple and Oprah Winfrey aired , was called "a calculated campaign" by a spokesman for the Duke and Duchess of Sussex.
The alleged story quotes a 2018 email from Jason Knauf, Harry and Meghan's former communications secretary, who allegedly sent it to a senior royal official saying he was "very concerned that I appeared to have bullied two personal assistants". And had "reduced the confidence of a third staff member."
The email also states that "the duke seems to always intend to have someone to deal with."
"Let's just call it what it is - a calculated campaign based on deceptive and harmful misinformation," a spokesman for Harry and Meghan told NBC News in a statement.
"We are disappointed to see this slanderous portrait of the Duchess of Sussex by a media outlet. It is no coincidence that the distorted allegations of several years, aimed at diminishing the power of the Duchess, are being published in the British media shortly before she and the Duke to speak honestly about their experience of recent years. "
Today, Buckingham Palace issued a statement saying it would investigate the allegations.
"Ne jemi të shqetësuar për akuzat në The Times pas pretendimeve të bëra nga ish-anëtari i stafit të dukës dhe dukeshës së Sussex. Prandaj, ekipi ynë do të shqyrtojë rrethanat e përshkruara në artikull. Anëtarët e stafit të përfshirë në atë kohë, përfshirë ata që kanë lënë familjen, do të ftohen të marrin pjesë për të parë nëse ka gjëra prej të cilave mund të mësojmë. Familja mbretërore ka një politikë të Dinjitetit në Punë prej vitesh dhe nuk toleron dhe nuk do të tolerojë bullizimet ose kërcënimet në vendin e punës."
Në intervistën me Winfrey, e cila do të transmetohet të dielën në CBS, çifti pritet të diskutojë presionin që kishte Meghan përpara se të vendosnin të largoheshin nga detyrat mbretërore. Disa pjesë nga intervista janë publikuar.
"The Duchess is saddened by this latest attack on her character, especially as someone who has been the target of bullying and is deeply committed to supporting those who have experienced pain and trauma," the Harry-Meghan couple said in a statement. .

Burimet: Guardian, NBC News