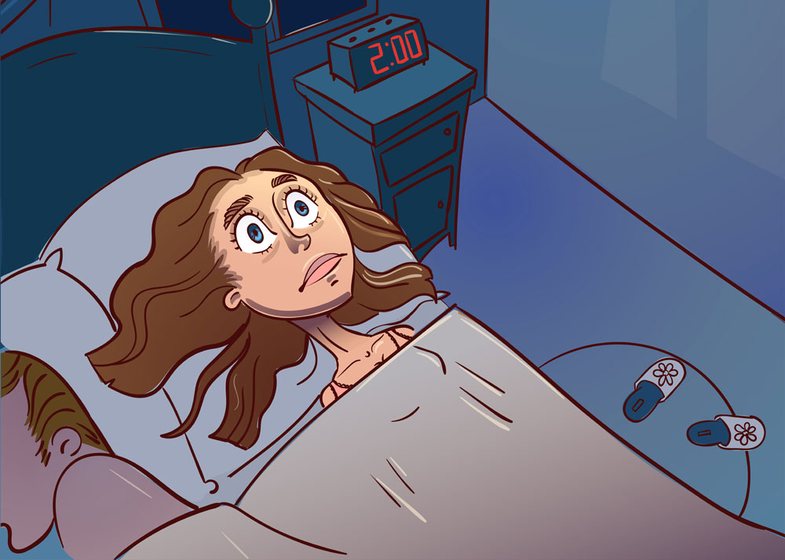 For some reason you may fall asleep in the middle of the night. Then, without realizing it, you find yourself thinking of every possible concern, every economic problem or something, even creating problems that do not exist. You know, the mind works in weird ways.
However, if you think sleep is a losing battle, you are wrong. Sleep and Anxiety Experts suggest 8 simple ways to "gather yourself" and (re) get a good night's sleep.
Use deep breathing: It is a well-known method for reducing stress and relaxation, if done properly. Put your hand on your stomach. Close your eyes and breathe through your nose. Breathe in for 6 seconds, counting slowly, and exhale at the same time, through the mouth.
Use guided sleep meditations and muscle relaxation techniques and guides: If you do not practice meditation, just try to listen to your breathing and hear light relaxing sounds.
Pause for a moment and understand how you are talking to yourself: Do not blame yourself, do not feel bad. By doing so, you will not change anything, except you will make yourself feel worse. If you are spending more than 20-30 minutes in bed, awake, you may even get up for a bit. For more about this read:
Avoid the clock: If you keep an eye on the minutes, you are likely to be stressed for the hour that passes and you do not fall asleep. Just don't control it and let the process do its job.
Mos pini alkool para gjumi: Studimet tregojnë një lidhje mes problemeve të gjumit dhe çregullimeve të varësisë. Për më tepër, alkooli mund t'ju shtojë edhe "xhirot" për në tualet, pasi zhvillon një hormon anti-diuretic (ADH), i cili rezulton në nivele të larta urinimi.
Shkruajini diku shqetësimet tuaja: Në këtë mënyrë ju i largoni/zhvendosni ato nga vetja në një letër.
Megjithatë, ekspertët bëjnë thirrje që këto shqetësime mos t'i hidhni në smartphone ,table apo kompjuter. Rregulli numër 1 për gjumë më të mirë dhe më të rregullt: Jo kompjuterë dhe celularë në shtrat, të paktën një orë para gjumi.

Source: CNN