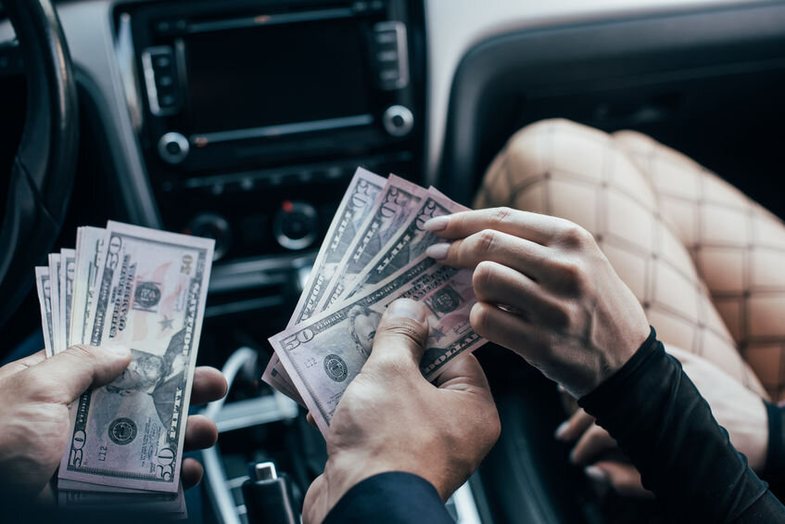 It is called the oldest profession in the world and for a strong reason. According to British sociologist Catherine Hakim, prostitution thrives in every society of the modern world and has done so throughout history. It is not even a mere human action, as even female chimpanzees have been spotted exchanging sex with food.
In almost every locality in the United States, sex work is illegal, but its legal status varies greatly around the world. In some countries, such as the Netherlands, it is legal and regulated by law. In other countries, such as New Zealand, it has been decriminalized, which means that there are no laws regulating or restricting it. And in other countries like Thailand, it is technically illegal, but the laws do not apply. Whether it is legal or not, sex work is a stigmatized profession everywhere in the world.
Sex workers are generally women and their clients are almost all men. To be clear, there are also male sex workers, but these also serve almost exclusively men. Paid sex can be quite expensive and men seeking it often have to risk legal consequences, social stigma and marital discord. So what kind of men pay for sex? This is the research question that Swedish psychologist Charlotte Deogan and her colleagues explored in an article recently published in the Archives of Sexual Behavior.
The study used data from more than 6,000 Swedish men, aged 16-84, taken from a much larger sexual and reproductive health survey conducted by the Swedish Public Health Agency in 2017. The main question in this study that formed the basis of this research project was: "Have you ever paid or given other compensation for sex?"
Charlotte Deogan and her colleagues also considered other factors in the sexual life of the respondents. In particular, respondents were asked to rate their level of sexual satisfaction. Those who said they were unhappy were given the opportunity to state the reasons. These included the lack of a sexual partner, an insufficient number of sexual partners and not being able to have sex with the partner the way they wanted.
Pyetje të tjera të rëndësishme u përqendruan te aktivitetet seksuale në internet . Këto përfshinin kërkimin për një partner seksi në internet dhe shikimin e pornografisë. Në fund, Charlotte Deogan dhe kolegët e saj vëzhguan një larmi të tipareve demografike, të tilla si mosha, niveli i arsimimit dhe të ardhurat.
Rreth 10% e të anketuarve treguan se kishin paguar për seks në një moment të jetës së tyre. Ky numër është i ngjashëm me atë të marrë në studime të tjera edhe pse përqindja është zakonisht disi më e lartë në vendet ku prostitucioni është i ligjshëm ose i toleruar. Deogan dhe kolegët tregojnë se pagesa për seks në Suedi ka qenë e paligjshme që nga viti 1999. Sidoqoftë, është e ligjshme në shumë vende të tjera europiane dhe kështu që nuk është e vështirë për burrat suedezë të shkojnë jashtë për të paguar për seks.
Studiuesit vunë re gjithashtu se burrat suedezë të moshuar kishin disi më shumë gjasa të kishin paguar për seks sesa më të rinjtë. Sidoqoftë, është e paqartë pse është kështu. Mund të jetë që burrat e moshuar kanë tendencë të kenë të ardhura më të disponueshme për të paguar për seks, por mund të jetë gjithashtu rasti që këta suedezë të moshuar kanë pasur marrëdhënie të tilla para se të bëhej e paligjshme.
Mund të ketë edhe arsye të tjera pse klientët priren të jenë më të moshuar. Pa dyshim që burrat e rinj e kanë më të lehtë të tërheqin partnerë seksualë sesa burrat e moshuar. Për më tepër, burrat e rinj, edhe nëse kanë të ardhura të disponueshme, mund të jenë më të ndjeshëm ndaj stigmës që rrethon pagesën për seks.
Deogan dhe kolegët gjithashtu nuk gjetën ndryshime të rëndësishme në të ardhurat ose arsimimin midis burrave që kanë paguar për seks dhe atyre që nuk e kanë paguar. Me fjalë të tjera, burrat nuk paguajnë për punonjëse seksi vetëm kur kanë të ardhura të disponueshme për ta bërë këtë. Në fakt, studiuesit madje vunë re një tendencë disi në rritje për të paguar për seks te njerëzit me nivele më të ulëta socio-ekonomike.
Në mënyrë të veçantë, ata që raportuan se ishin të pakënaqur me jetën e tyre seksuale dhe që kishin kërkuar ose takuar partnerë seksi në internet kishin pesë herë më shumë gjasa të kishin paguar gjithashtu për seks sesa burrat e tjerë në studim. Për më tepër, ata që shihnin shpesh pornografi kishin tre herë më shumë gjasa të kishin paguar për seks.
Këta faktorë të jetës seksuale (pakënaqësia, takimet në internet dhe përdorimi i pornografisë) janë të gjitha efektet e mundshme të dëshirës për marrëdhënie seksuale. Burra dhe gra individë ndryshojnë shumë për sa i përket seksit që duan. Por siç thekson Catherine Hakim, burrat, mesatarisht, kanë dëshira më të larta seksuale sesa gratë në të gjitha moshat dhe ky hendek rritet me moshën. Ndërsa gratë e reja zakonisht nuk e kanë problem të tërheqin aq shumë partnerë seksualë sa dëshirojnë, disa gra të moshuara kanë pak dëshirë për seks.
This widening gap between the sexual desires of men and women leads to what Hakim calls the "male sexual deficit." Especially after men enter middle age, they often find themselves with a wife who is no longer interested in sex. According to research data, men who pay for sex do so because they are not meeting their sexual needs in their daily relationships.

Burimi: Psychology Today