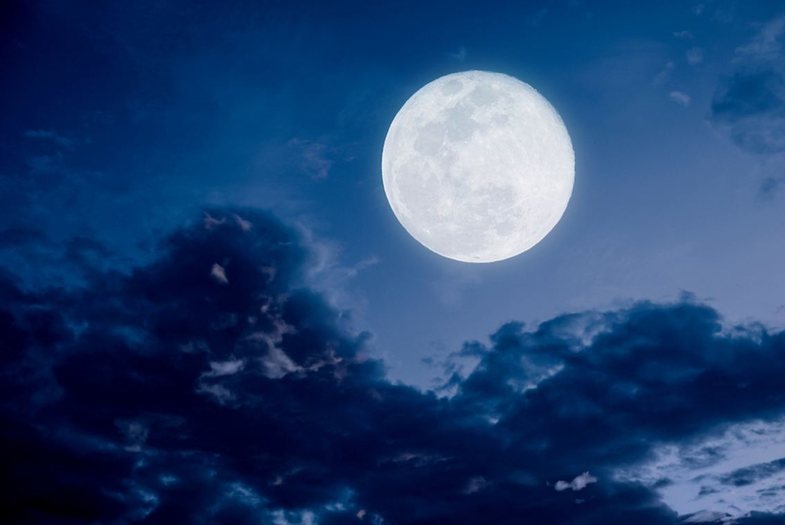 Stephanie Gailing, an astrologer and health consultant says that during full moon cycles we can experience clearer dreams due to the strong energy of this lunar phase. For example, a full moon has abundant energy to help you display your goals and achieve them. Full moons also occur when the moon is in two opposite horoscope signs.
You can feel the energetic intensity around a full moon cycle because you are dealing with a "cosmic titanic collision" and all of this plays a role in how the full moon affects your sleep, making dreams much more "Activated".
Gailing adds:
"Whatever you have in mind can penetrate straight into our dreams during a full moon, serving as a canvas to recognize these thoughts and feelings. We can even find ourselves solving situations that our conscious mind may not be able to reach. "
If you are a bit of a spiritualist, below, Stephanie shows you some tips on how to "let the full moon dreams shine and why not, resolve the internal conflict."
How To Use Full Moon Dreams To Discover Yourself
One practice is to think / talk about specific issues by embedding them in your brain and letting your dreams give you the answer.
To try it out, before you go to bed, ask your dreamer to answer a question that is important to you. Just repeat a question to yourself with dedication and hope that the * answer * appears in your dream.
Another advanced astrological approach to maximizing the power of your full moon dreams is to see where any particular full moon falls on your map, including homes, and whether it relates to any other planet.
The full moon is rich in possibilities when it comes to disintegrating our interior. We all want a little bit of this kind of magic in life.
Source: Well & Good