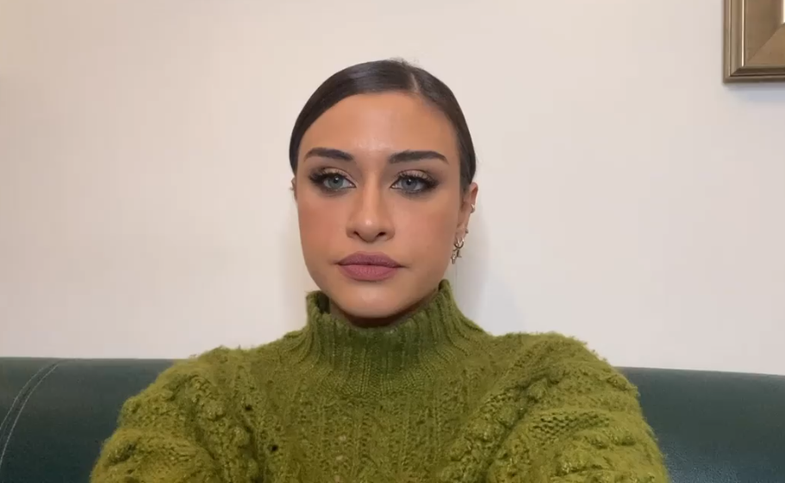 It seems that a response on Instagram after the criticism on social networks after the event in "Just Dance" was not enough and Dojna Mema felt the need to speak again, this time with voice and image. In a video posted on Instagram, Dojna said:
"You know that when I say something or I have to take a stand, I always do it with my face and voice because I want to be direct with you to the end and not find something written or think and rethink and post it on the networks. and my social. If I waited 2 days to do a face and voice reaction it happened because for me it was really 3 very difficult nights. I find myself in a situation I wish I had never been in my life. I thought, wondering what I could have done better if I had turned back time and of course with what happened and I would have reacted differently, but at the end of the day it makes us beautiful and it makes us people, who do not we are robots, we do not always have the right plan at the right time and I am human, it happens that I do not have the right word at the right time.
The following added:
"I was thinking today and debating with a friend of mine. She had a very interesting thought. He told me: 'Dojna, there is a problem. The moment two people are physically present and responding to each other, the moment you take on talking about a girl who is physically there, in a way, you are underestimating the intelligence of that person who is physically there and capable of defending himself. In that particular case, I was at least impressed that with the answer that Bela gave, he put things right. But apparently it was not like that when I saw it from the screen. "
Dojna stressed that everything that happened does not change anything in her beliefs about discrimination.
"Më vjen keq që në atë moment të caktuar nuk u tregova zëri juaj. Kjo nuk ndryshon absolutisht bindjet e mia, të cilat vazhdojnë të qëndrojnë shumë të forta, shumë të qëndrueshme mbi çfarëdo diskriminimi, qoftë ky për gjininë, për preferencat seksuale, për ngjyrën e lëkurës dhe gjithçka tjetër. Unë do mbetem gjithmonë nga ana juaj dhe pres ndonjëherë edhe pak mirëkuptim nga ana juaj."
For all those who have not been updated: In "Just Dance", Albi Nako addressed a 40-year-old woman, among other things, telling her that she should get married and have children and not compete with young people. After that, people criticized the choreographer, but also Dojna , who according to them should have reacted. For Top Albania Radio, Nako said that everything was set up in order for Bela to be promoted. The same thing was said by the 40-year-old for Xing.al.