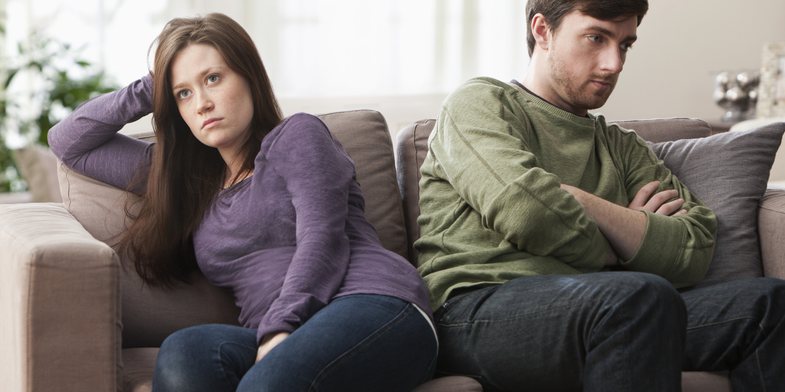 To keep it in mind for the next relationship, or to improve the current one, it is enough to know only the zodiac sign. You can leave the rest to the stars!
Dashi
Aries does not play games when it comes to their relationship. They are hot-tempered and impatient, so it is in their partner's interest to be simple and honest with people of this sign, if any problems occur.
Demi
Taurus can be stubborn, but they are also very sensitive. As for their partner, they should be gentle and sensitive when it comes to their partner Dem's feelings. If this does not happen, Taurus tends to hold grudges and takes a long time to forgive.
Gemini
Energetic, adventurous, Gemini are enthusiastic about everything in life. In a relationship, they prefer to keep things equally enthusiastic and energetic or else they will get bored. When it comes to the Gemini partner, communication and a lot of time spent together are a must.
Crab
Crabs value loyalty and security, so they are loyal and reliable partners. This makes even more sense because they expect their partner to show the same kind of loyalty and be someone they can count on when they need it.
Leo
Because Leo people are confident and arrogant, they like to surround themselves with other people. Leo needs a partner they can have around them and they want their partner to show the same spirit of trust and carelessness whenever they are together.
Virgo
Despite their analytical skills, people of this sign appreciate the kindness they often have themselves. Therefore, they want their partner not only to show this kindness to them but also to others around them.
Libra
Peshoret janë diplomatë paqësorë. Ata shijojnë paqen dhe harmoninë, dhe kjo i bën edhe pak idealist. Ndaj partnerët e tyre, duhet të shmangin luftën dhe kaosin sa më shumë të jetë e mundur.
Akrepi
Akrepët janë një prej shenjave më dyshuese dhe më mosbesuese. Të jesh në një marrëdhënie me një partner Akrep do të thotë që ju duhet të keni besimin e tyre. Një gjë të cilën e kanë të nevojshme është të sigurohen se besimi i tyre nuk keqpërdoret, ndaj jini gjithmonë të sinqertë më partnerin tuaj Akrep.
Shigjetari
Shigjetarët mund të jenë shpirtra të lirë, por ata i duan njerëzit. Specifikisht, ata pëlqejnë të jenë personi ku njerëzit mbështeten në momentet kur kanë nevojë për ndihmë. Kështu, ata kanë nevojë që partneri i tyre të jetë gjithashtu një person i besueshëm, ku të gjithë mund të mbështeten.
Bricjapi
Bricjapi vlerëson përgjegjshmërinë dhe punën e madhe. Ndryshe nga të gjitha shenjat e tjera, ata janë ata që dinë më së shumti vlerat e tyre. Kështu, ata duan që partneri i tyre të jetë sa më i përgjegjshëm dhe punëtor, për shkak se kjo tregon gatishmërinë për të punuar shumë për marrëdhënien tuaj.
Ujori
Një nga shenja më aventuriere të horoskopit, Ujorët janë gjithashtu më rebelët. Nëse ka diçka që i gëzon ata, është të qënit korrekt. Për partnerët e tyre, kjo ndihmon duke rënë dakort me mendimet e tyre, por jo gjatë gjithë kohës. Ju duhet të jeni të ndershëm dhe të sigurtë se emocioni është ende i pranishëm në lidhjen tuaj.
Peshqit
As one of the most sensitive signs, Pisces wants attention and intimacy. They need someone to show them love, care and comfort when they cry. For Pisces sign partners: openly show affection, sweet things and do not forget the whispers in the ear are all that a person of this sign needs.
Source: Bustle