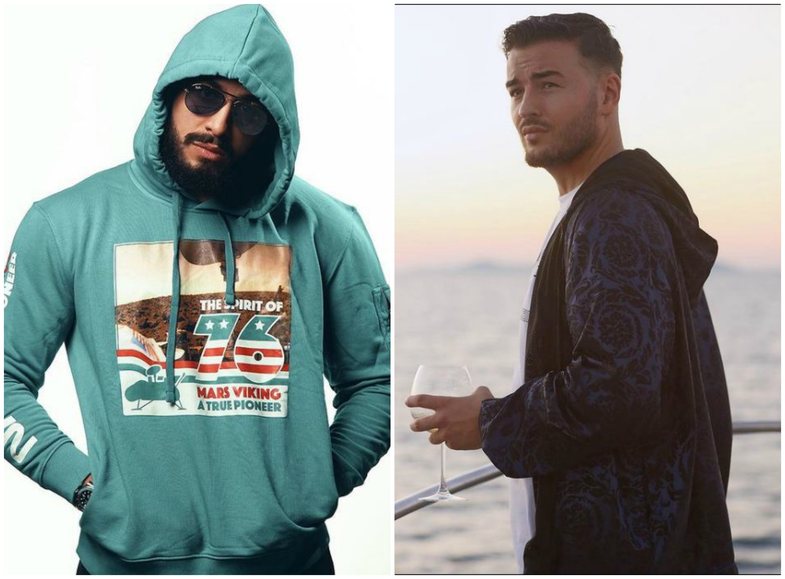 Invited to "Shiko kush luan" a while ago, when asked about the artist who has received the most fame from him, Capital T answered with the name of Ardian Bujupi. In an interview with Meriton Mjekiqi in "Gjoni Black", Capitali stressed that he highly values ??Ardian as an artist, but on the other hand, added that before their collaboration on the song "Andiamo", Bujupi did not enjoy this success in the Albanian market.
"He is a very good artist, he is very hardworking and I appreciate him a lot. But the song 'Andiamo' has taken it to another level in the Albanian market. I am not saying, it is also his merit, because he too has worked with that song; has done the organization, the clip. It's his song, I was the guest. But for our market, I made hits in 2017 one by one and 'Andiamo' came at the right time. "
Asked if Ardiani is grateful, Capitali said:
"Ardian is a very good guy, but unfortunately he has not shown himself to be maximally grateful for this cooperation. He did not know the value so much that he really gave him input into his career. At the time when it was 'Andiamo', Ardiani did not have the biggest hit. After that he did good songs, he did other hits. Not only him, he also gave me a push [impetus, more success], but he definitely gave him one more push in the Albanian market. There have not been so many concerts, there have been no hits in our market. "So he has maintained that 'I am the star of Germany' attitude."
Following the interview, the rapper added that "Ardiani remains a good artist" and things will probably be settled between them.
"Yet I have nothing against this; I grew up with some other principles. If a man shakes my hand, I am eternally grateful to him. That's how I grew up. I think maybe Ardian has been busy with projects, he did not pay much attention to this part, but when he hears this interview I believe that things will be clarified and we will be cool. He is a good artist, I like him, but the reality must be talked about. "