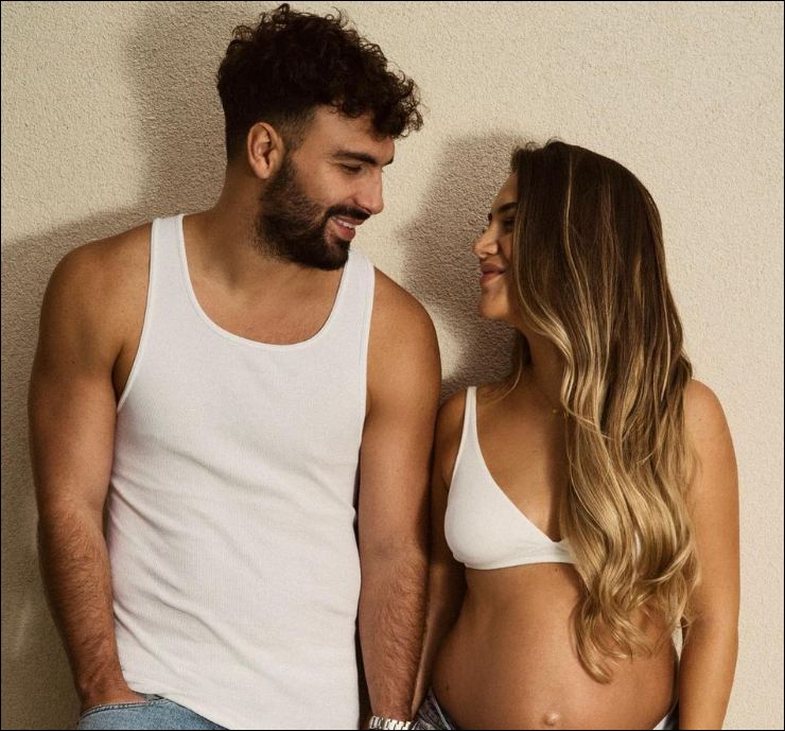 In a question-and-answer communication with her followers on Instagram, Sara Hoxha shared some previously undisclosed details about the pregnancy.
As you can see, when asked by someone how she reacted when she found out she was pregnant, Sara posted a photo where she appears to have called her friends, among them Dhurata Dora. Their reaction: Epic!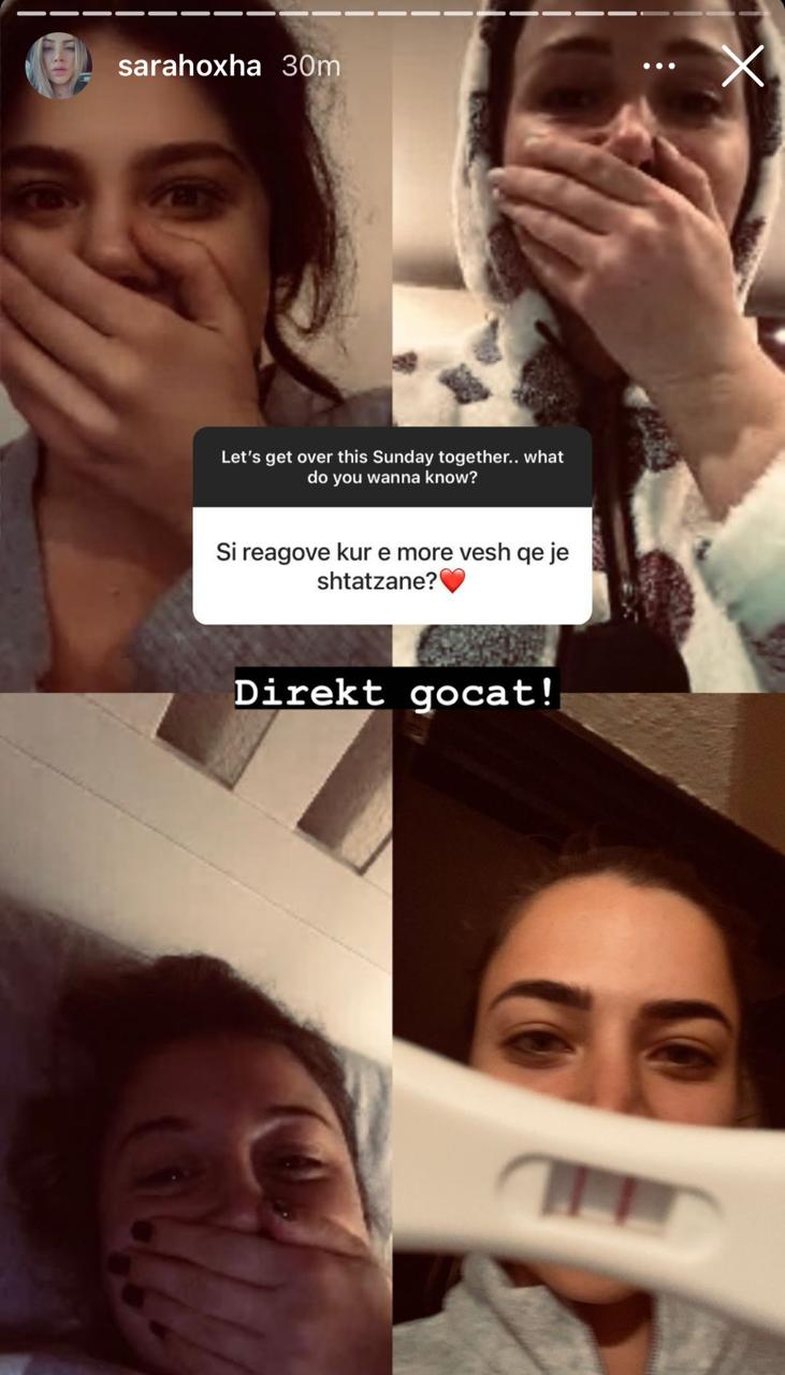 "Not as I always thought it would happen. "I was in Germany when I found out and I had to tell her between the phones with the camera," she said the moment she told Ledri that she was pregnant.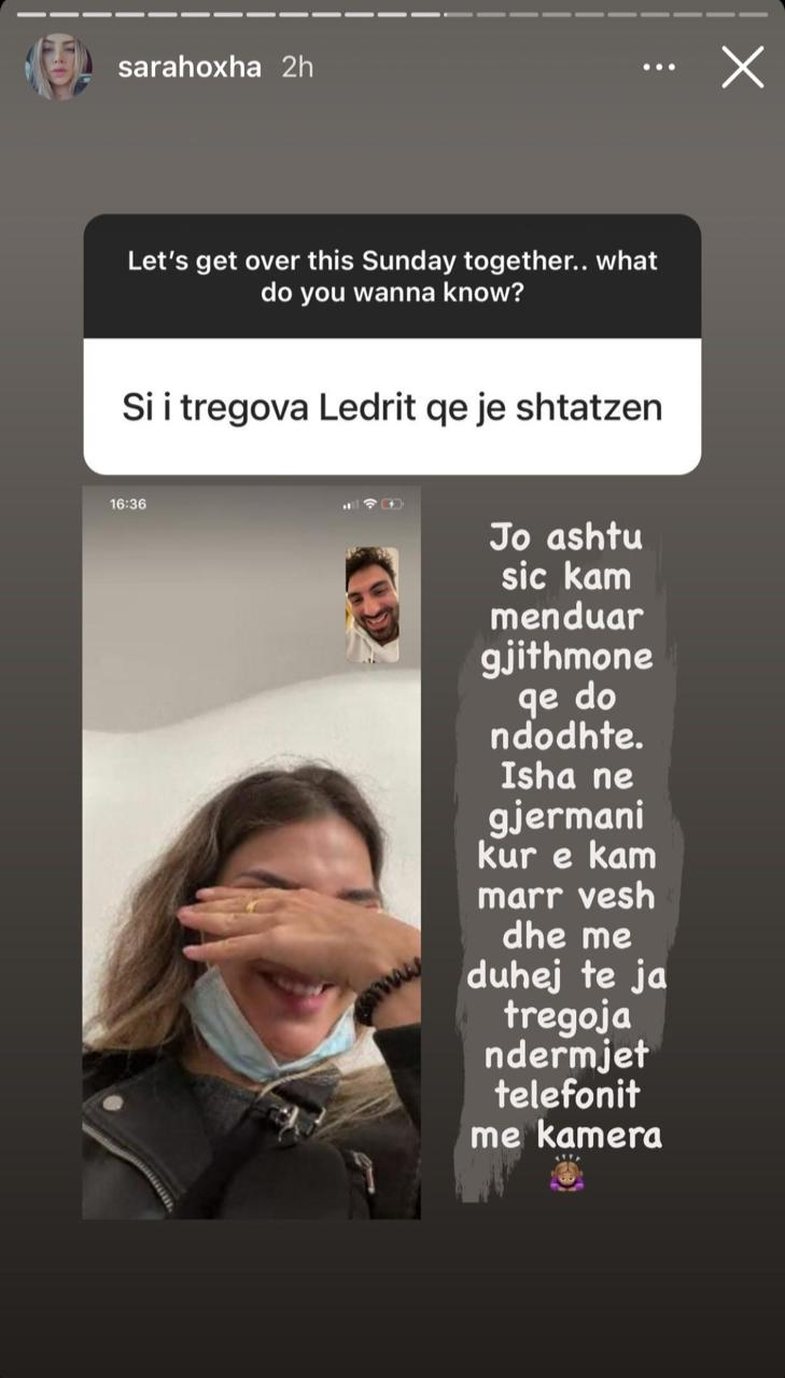 Sara also published a photo from the reaction of Ledri's parents,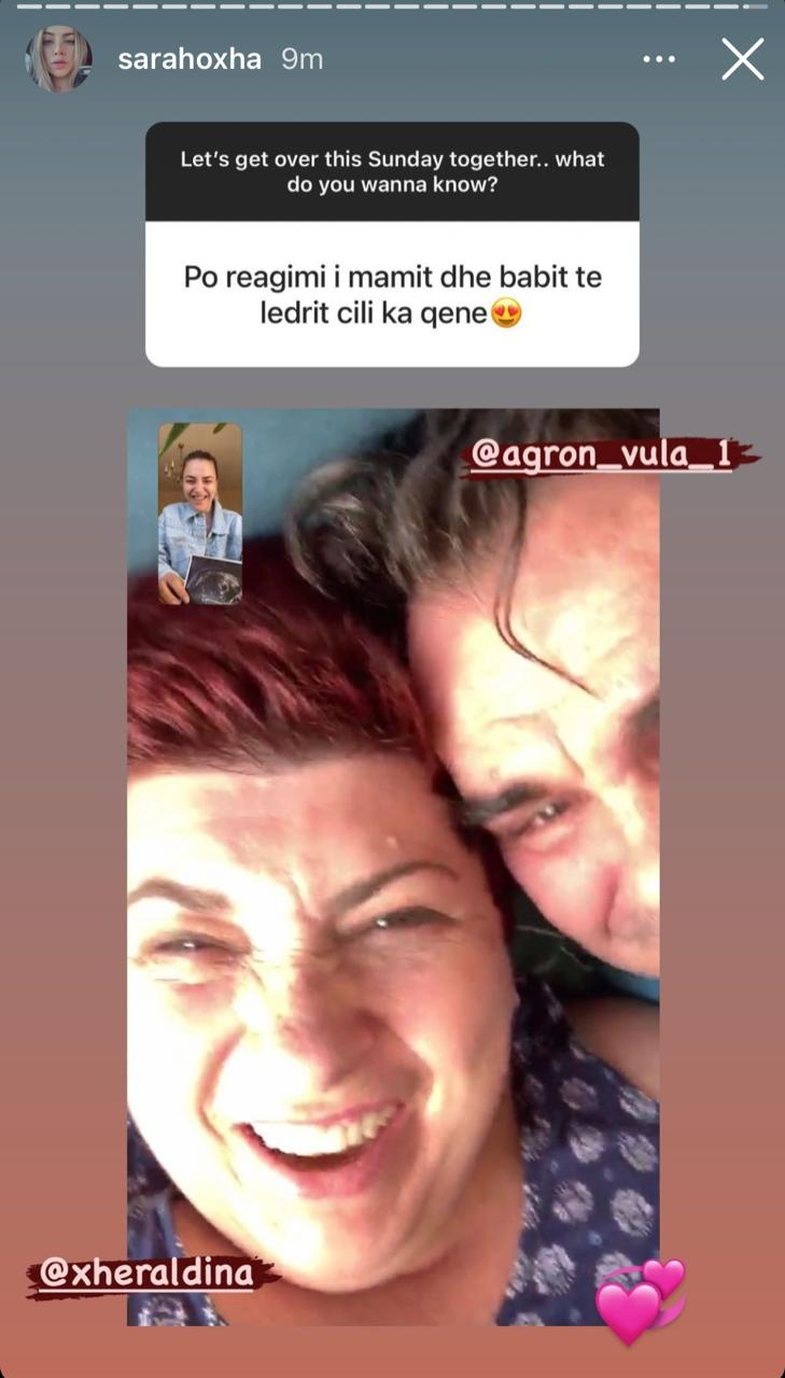 por çmimin për "Reagimin më të paparë" e fitojnë gjyshërit e reperit, të cilët thjesht thyen pjata.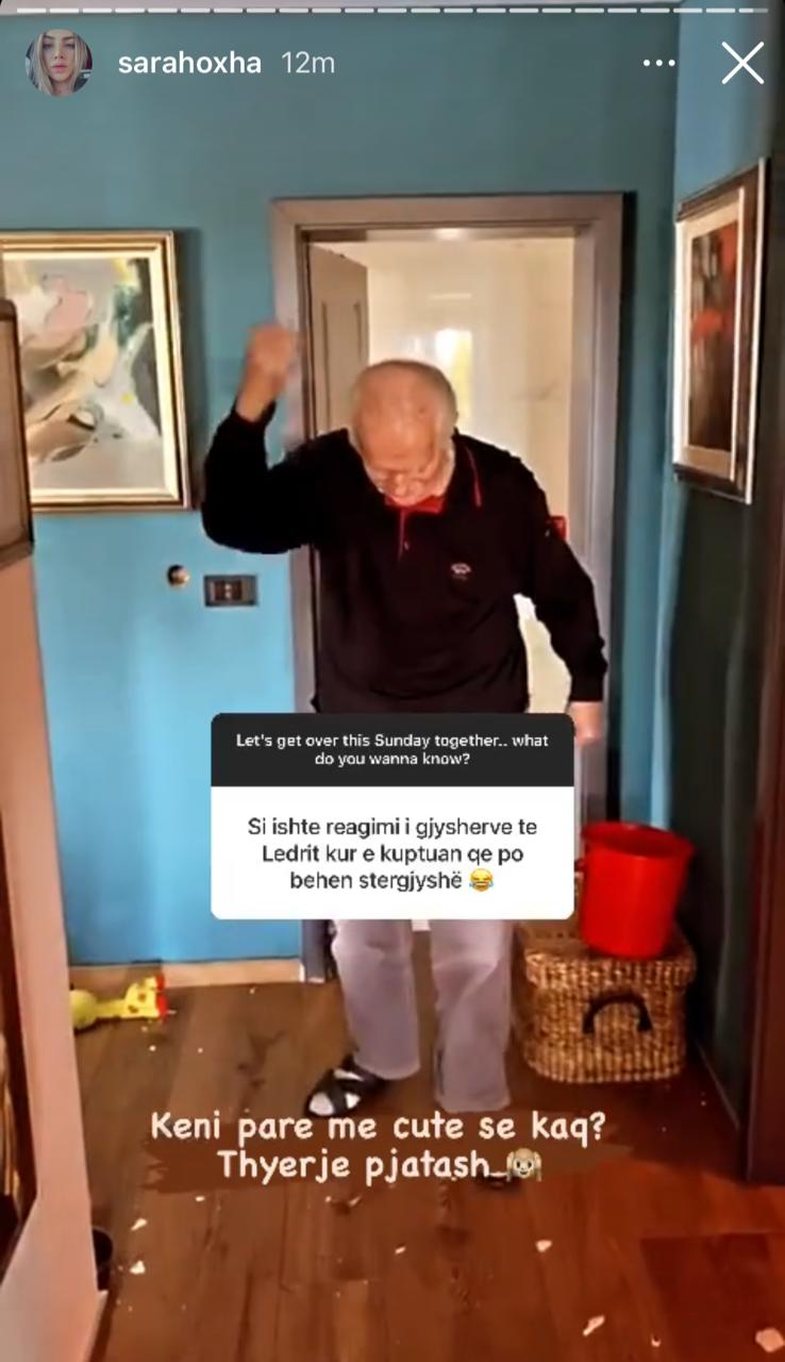 Për shkak të Covidit, Sarës dhe Ledrit iu deshën dy muaj për t'u takuar pas lajmit të shtatzënisë.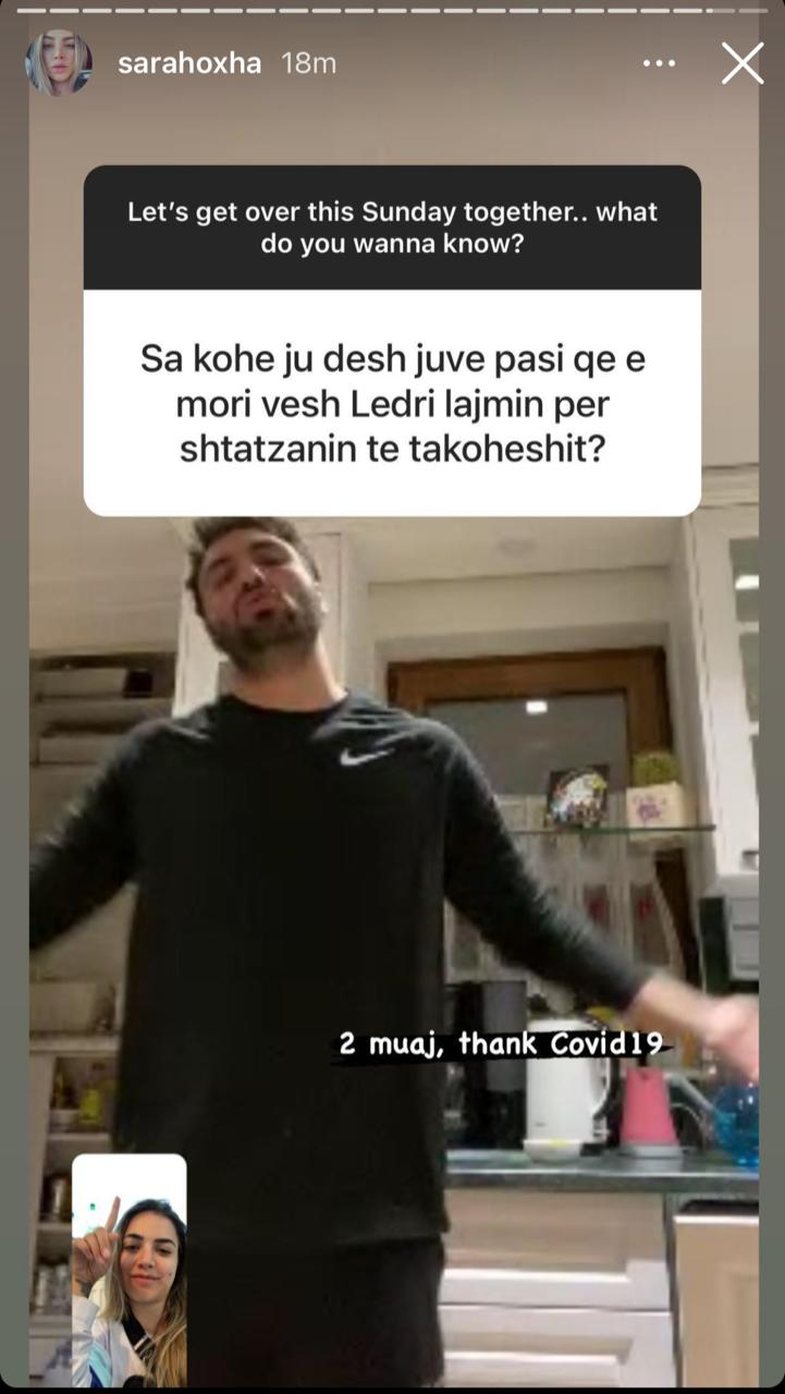 Përsa i përket momentit kur morën vesh gjininë e bebit, Sara u shpreh se nuk e mendonte kurrë se ngjyra rozë do ta bënte kaq të lumtur.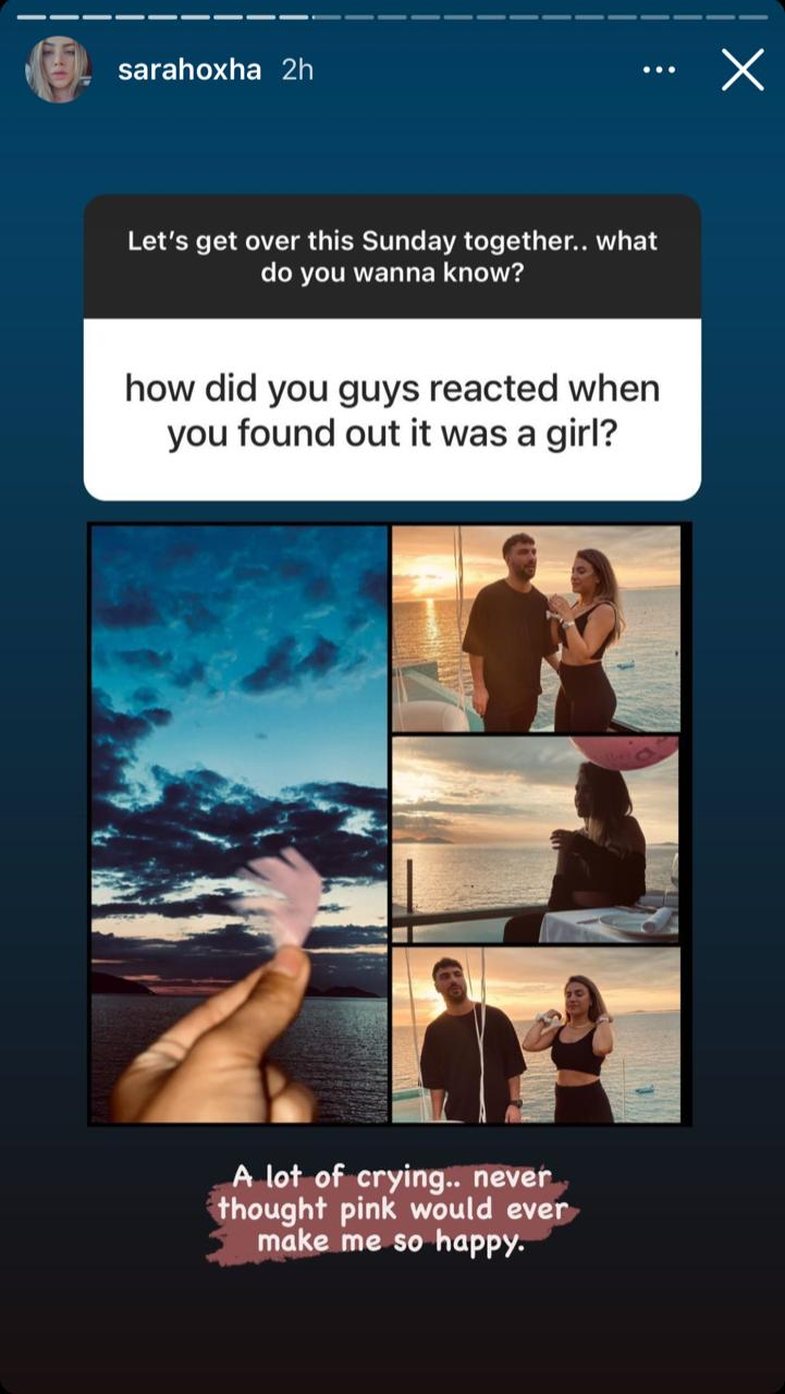 Në vijim, ajo u ndal pak te momenti i rrengut që i bëri Ledrit duke u hequr sikur erdhi momenti i lindjes.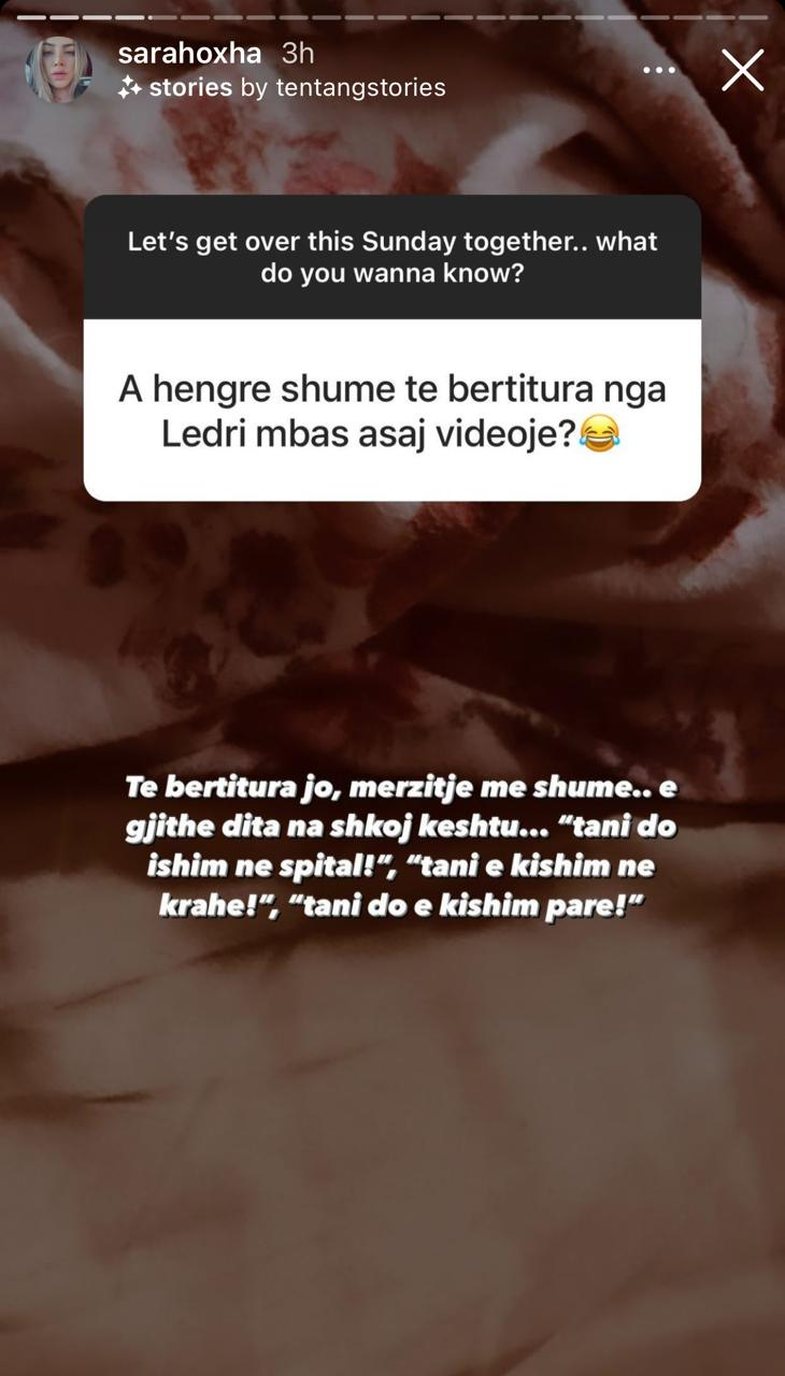 Si të gjitha nënat, Sara i trembet përkujdesjes, por është mirënjohëse për njerëzit që e rrethojnë.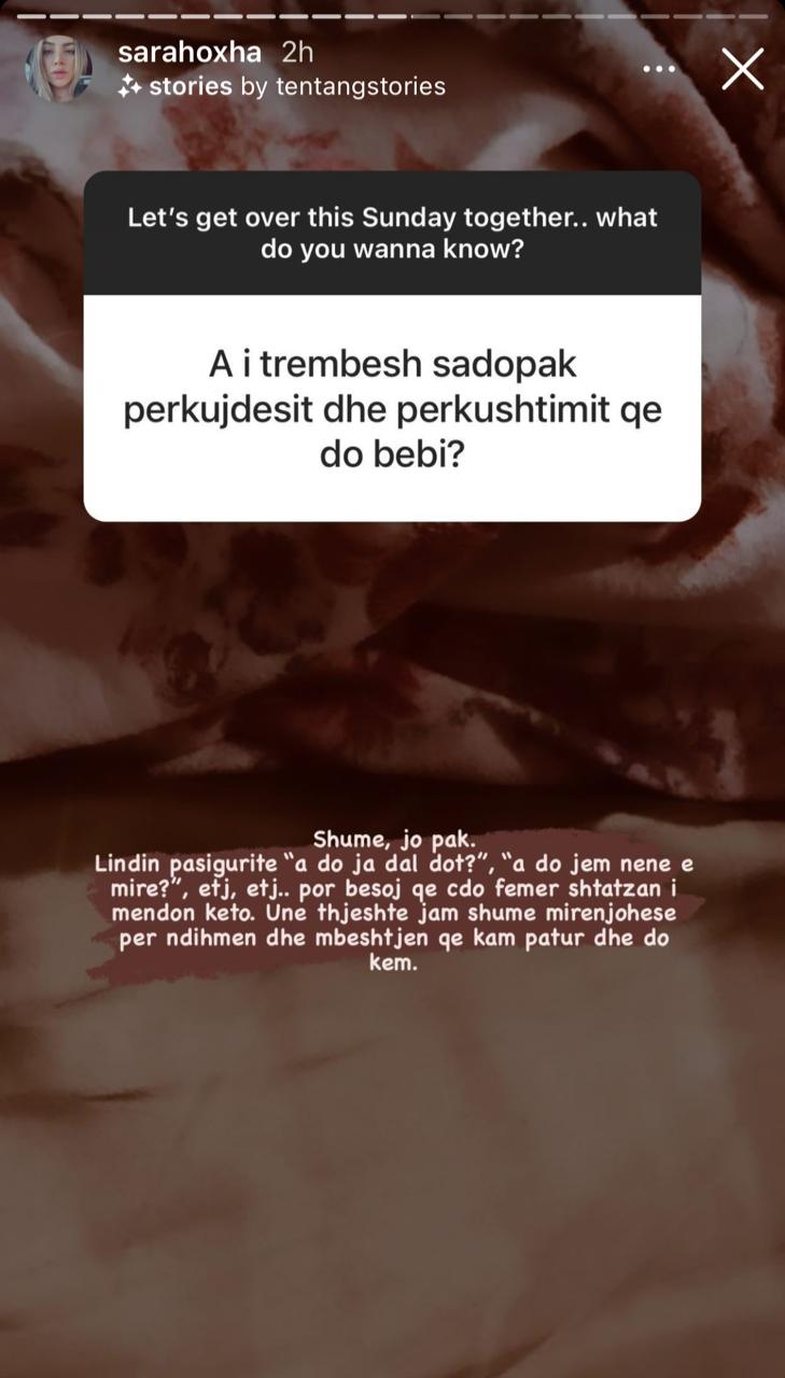 Çifti nuk ka zgjedhur ende një emër për vajzën, pasi është një vendim që do ta marrin pasi të shohin për herë të parë portretin e saj.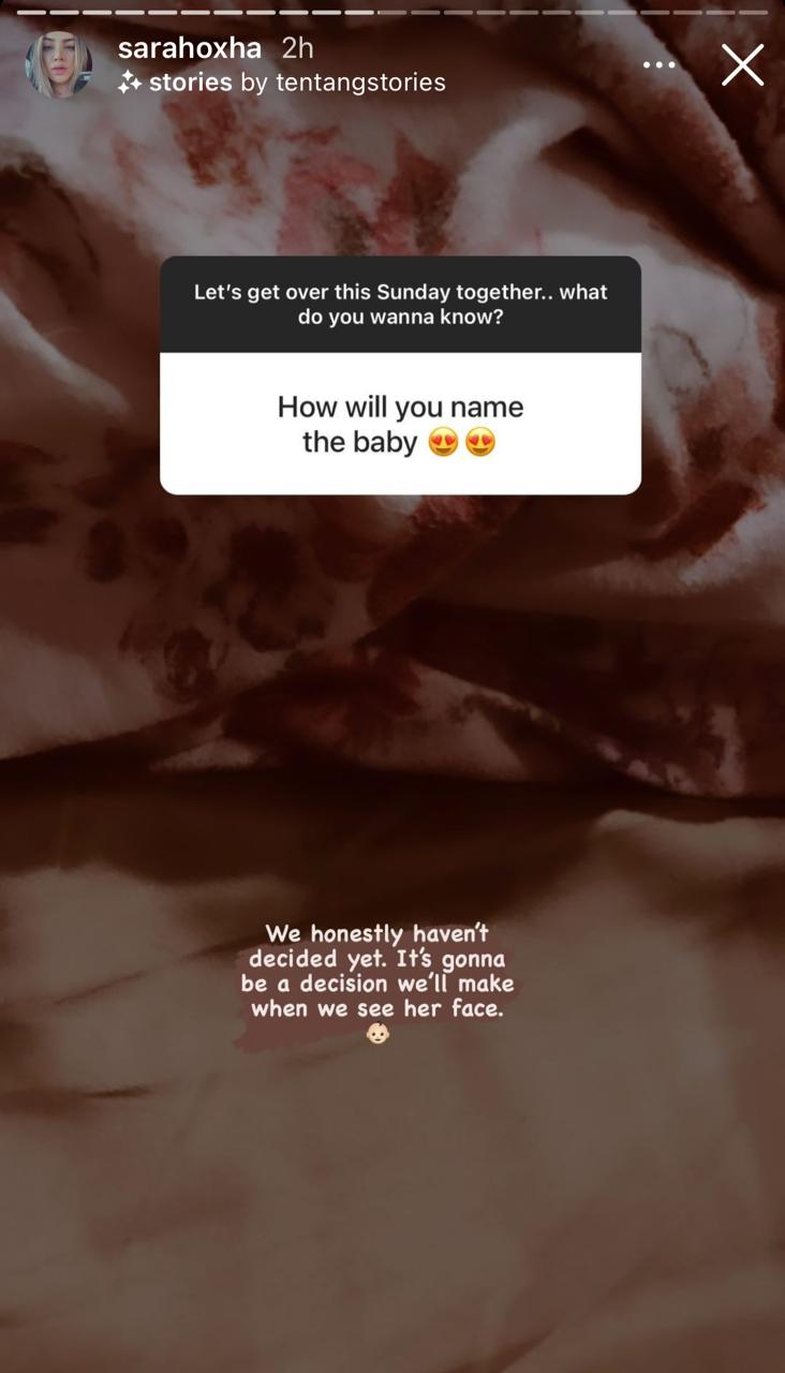 Ndër të tjera, Sara, në lidhje me privatësinë e foshnjës, tha se nuk e ka vendosur ende.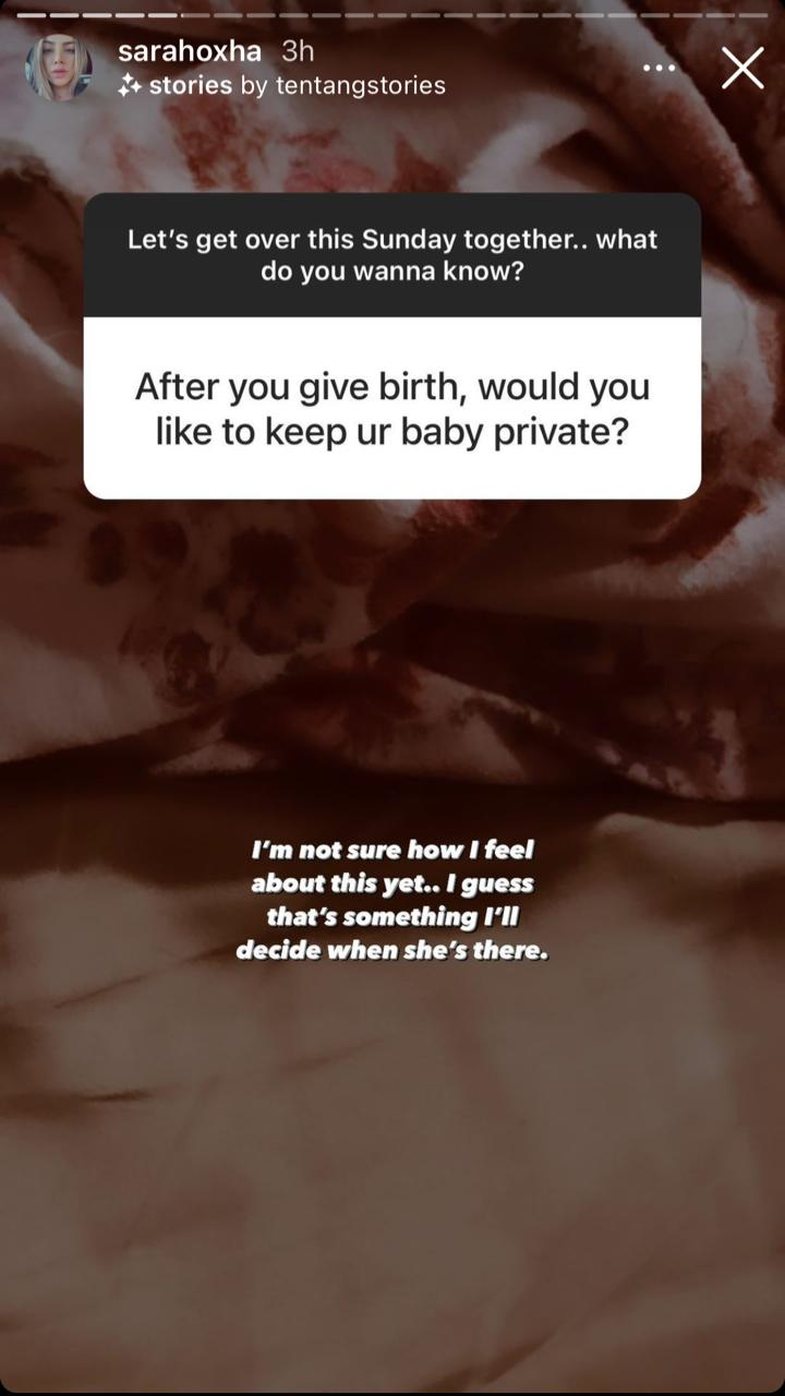 E mbyllim me foton e tyre të parë [emoji me sytë me zemra].