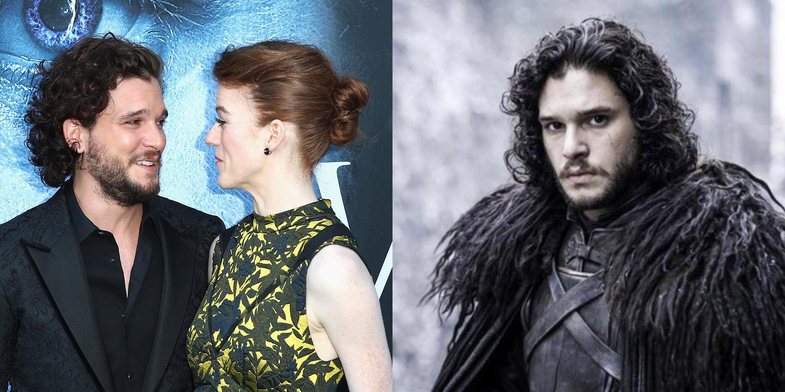 Jon Snow Kit Harington and Ygritte Rose Leslie are expecting their first baby! In case you were not a fan of the famous series, all you need to know is that Kit and Rose started the romance when they were playing their roles in Game of Thrones. Unfortunately, Rose (Ygritte)'s character did not succeed and Jon remained heartbroken, until Daenerys came on stage.
Anyway, to get back to reality: Kit and Rose did not take long to live together and then crown love in marriage. Now, the actress is in sweet anticipation and fans of the series look just as happy as their future parents. Rose made the news public during her appearance in UK's Make magazine. Dressed in a long black dress down to the ankles, the rounded belly looked clear.
View this post on Instagram
Rumors of a romance between the couple started in 2012. After a brief split, they returned and in 2016 officially confirmed the connection. The engagement took place in September 2017, while the wedding ceremony in June 2019.
Source: Cosmopolitan