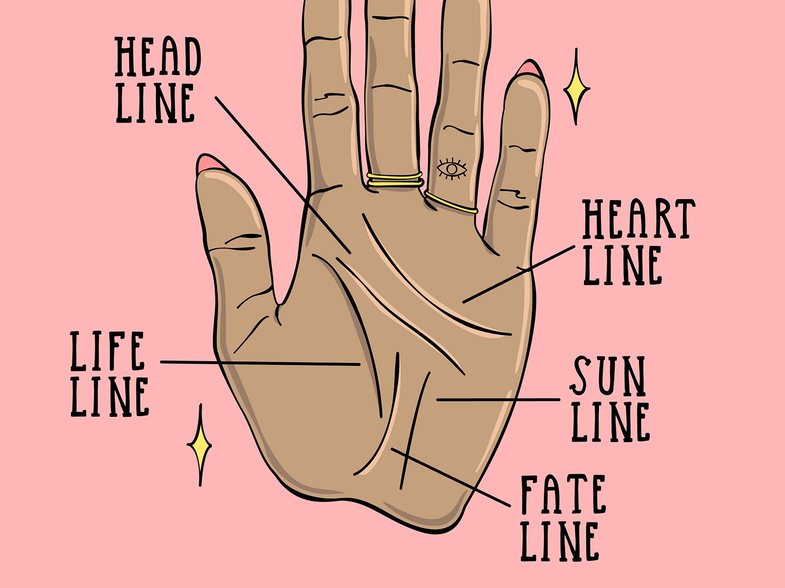 We hear so often the phrase "destiny is written in the hands", but we have never understood what those famous lines for our life or future show.
We do not know how true it is, but you do not miss a thing if you learn to read it.
Advice:
Initially choose the hand, but the choice should not be random. To read about the work or the way you present yourself to the world, choose the hand you use the most. As for relationships, dreams or emotional problems, see the other hand. If you do not distinguish the lines of the hand well, close your palm slightly and see in bright light.
Remember that if a line is less visible, it means that there is a need for action in that area of ??life. A deep line, meanwhile, means that the characteristics associated with it are strong and well developed.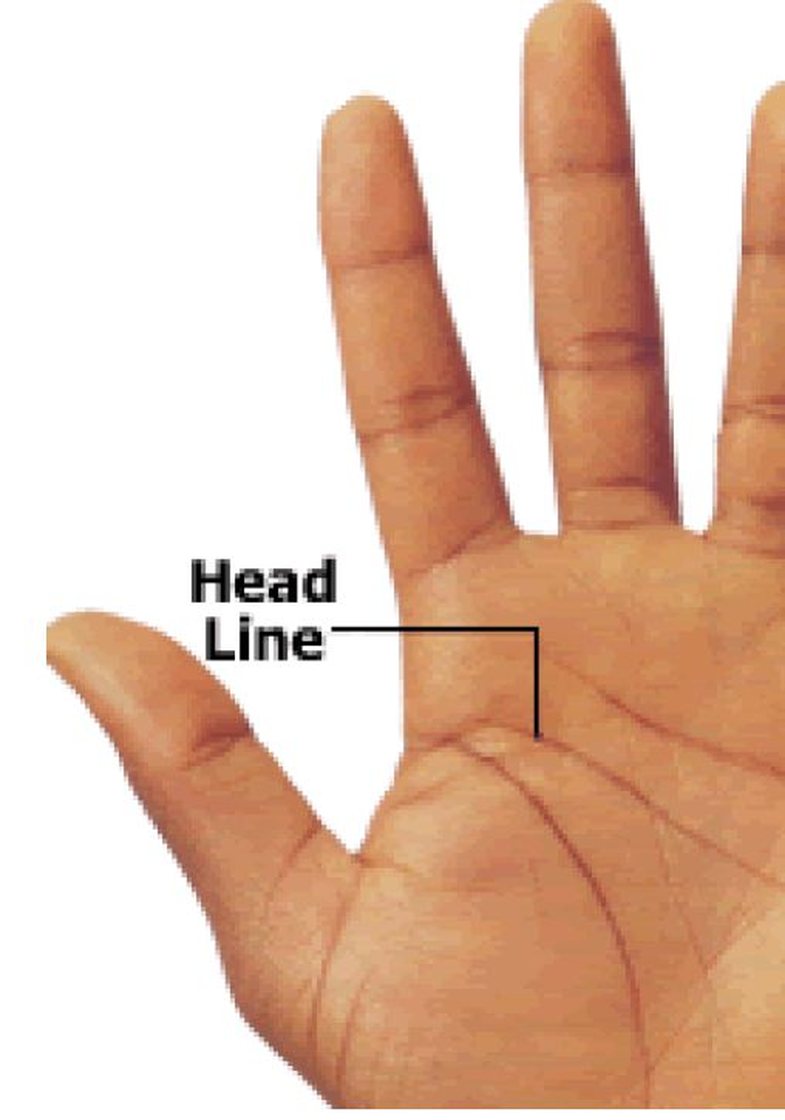 Head line
If you have:
1. Short line (ending around the middle of the palm) -It shows that you are a quick thinker and that you reach conclusions without prolonging it too much.
2. Long and straight line (extending along the palm towards the little finger) -Analyze a lot. You often find yourself thinking the same thing over and over before making a decision.
3. Line that splits into two parts-Sensitive to others. You can change your mind often.
4. Long and arched line (descending to the lower corner of the palm) -You are a creative thinker who can think of many possible solutions to a situation.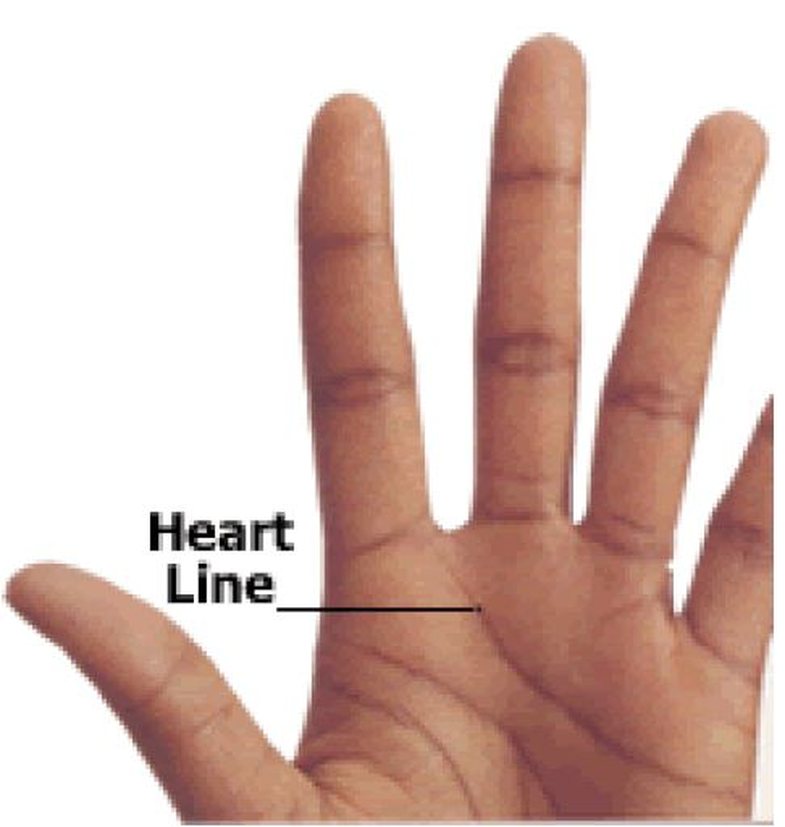 Heart line
If you have:
1. Vijë të gjatë e të drejtë (që mbaron poshtë gishtit tregues si në figurë)-Jeni racionalë dhe analizues, që i merrni gjithnjë në konsideratë ndjenjat e të tjerëve dhe njerëzit ju vlerësojnë për këtë.
2. Vijë të shkurtër e të drejtë (që mbaron midis gishtit të mesit dhe atij tregues)-Ju keni nevojë për lirinë tuaj. E tregoni dashurinë më shumë nëpërmjet veprimeve sesa fjalëve.
3. Vijë e gjatë e harkuar (harkohet lart drejt bazës së gishtit të mesit)-ju drejtojnë pasionet dhe dëshirat tuaja, dhe nuk ju intereson kush e di këtë.
4. Vijë e shkurtër e harkuar (harkohet lart gati 1cm nën bazën e gishtit të mesit)-jeni të rezervuar dhe preferoni grupet e vogla ndaj atyre të mëdha. Mund të hapeni nëse jeni vetëm me një person tjetër.
5. Vijë me dy ose më shumë X-e në pjesën dalëse të pëllëmbës-Keni përjetuar një tradhëti të madhe.
6. A line that splits into two parts-You tend to ignore your emotions by paying more attention to the needs of others.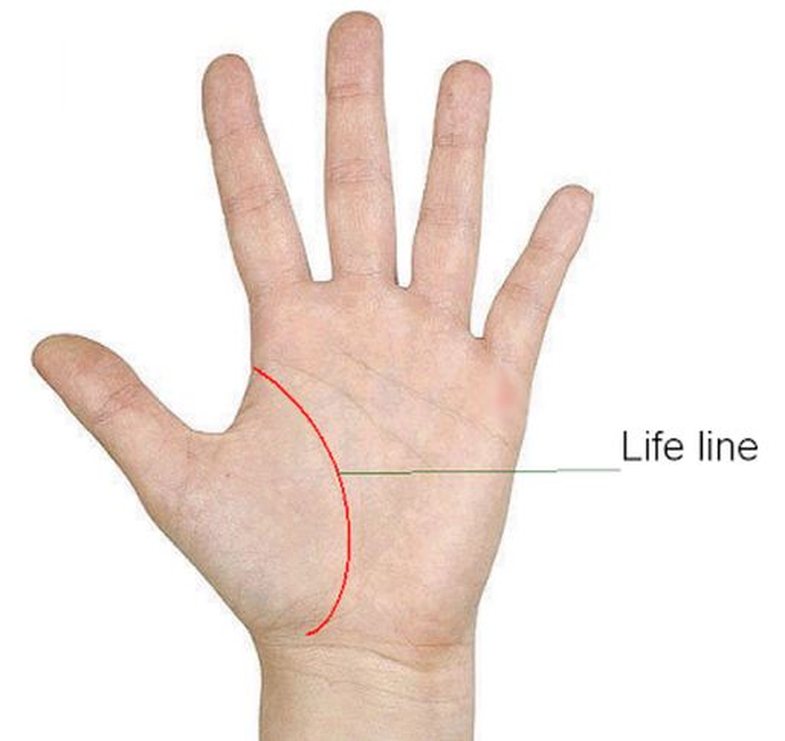 The Life Line
If you have:
1. Long line (arched around the big toe muscle and ending at the base of the palm as in the picture) - be a strong rock where people lean on difficult situations.
2. Short line (ending around the middle of the palm) -When things get tough, staying busy makes you feel safe and protected.
3. Pale line-You need to calm down from time to time. Yoga, meditation, walking or even games will do you good.
4. Broken line- Any broken line represents a traumatic experience that has also influenced your decision making.
Source: Allure