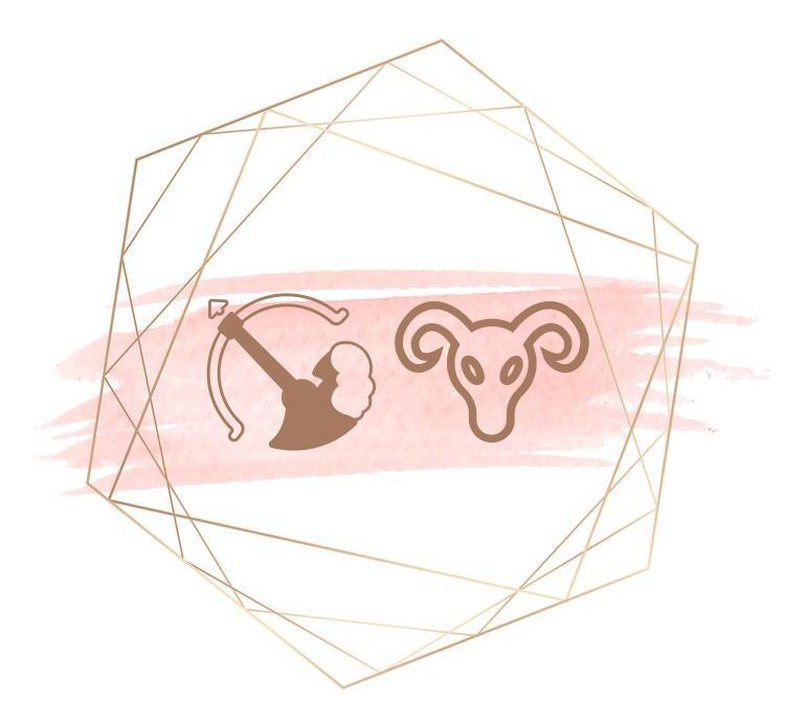 Since the beginning of this year, you have been obsessed with finding ways to make more money. You have usually been successful in these researches, especially before the coronavirus. Although there are many unemployed people, do not think about unemployment - you have the ability to be the exception to the rule. Remember this, because the career will shine endlessly at the end of August.
Right now, you want to take some time off from work and the desire for money to make a trip that will take you away from the ordinary. March, in the sector of love, romance, entertainment and leisure will encourage you to get things ready and start during the time of the Full Moon, on August 3rd. Keep in mind though that this full moon is not doing anyone any favors, so think about whether it is really worth moving now. The pandemic is still circulating and it is important to be careful.
If you do not travel, it looks like you will be working on a contract during this full moon. Make your plans clear now, otherwise you will be confused. If you are working with others, you may need to draft a contractual arrangement. If so, expect to sign up during or after the New Moon on August 18 in Leo.
March is currently circulating in creativity, suggesting that you will work with a project where you present original ideas. Sometimes when we have Mars in a certain house, it happens that the situation gets aggravated, so if you see a tense situation, talk about the problem. Mars brings many things to the surface in order to "clean up" the situation.
March will go into the background from September 9 to November 13, which means you will be involved by a not-so-fast situation.
This March background will not be the best time to launch a new product or service. Such a situation highlights the importance of review. Other actions can be taken after the New Moon on August 18th.
Më 1 shtator, një Hënë e plotë te Peshqit do të nxisë një periudhë emocionuese. Mund të zhvendoseni në një hapësirë të re, të ftoni një mik për të ndarë qiranë ose të ftoni një anëtar të familjes që të qëndrojë me ju. Nëse nuk parashikoni lëvizje në shtëpi, ka të ngjarë që kjo periudhë t'u dedikohet çështjeve familjare.
E thënë me fjalë të tjera, gushti do të nisë si një luan dhe do të përfundojë si qengj. Shijoni fundin e muajit sepse lajme emocionuese ju presin. Karriera është në periudhën e saj më të mirë ndërkohë që edhe shtëpia dhe familja do të marrin vëmendjen që keni menduar.

Gjatë dy viteve të fundit universi ju ka futur në disa prova për të provuar temperamentin tuaj. Keni përmbushur disa sfida me një frymë të theksuar besimi dhe objektiviteti, ndonëse presioni ka qenë i konsiderueshëm. Së fundmi, jeni në gjendje të shihnit dritë në fund të tunelit.
Eklipet e fundit në Gaforre dhe Bricjap më 21 qershor dhe 4-5 korrik ju mundësuan që të pushonit paksa. Saturni do të largohet nga Bricjapi më 16 dhjetor 2020 dhe nuk do të kthehet më në shenjën tuaj deri më 2047. Siç e shihni, pothuajse përfunduat.
Duke parë këtë muaj, Hëna e plotë e 3 gushtit nuk do të jetë më e preferuara e askujt. Ajo do të bjerë në Ujor dhe sundimtari i Ujorit, Urani, ky i fundit në Dem, nuk do të jetë në një pozicion të përsosur. Pritet një situatë e paqartë me një partner biznesi, agjent, publicist ose ndonjë specialist tjetër.
Likewise, it is also possible that instead, it affects the relationship with a partner (romantic or professional) and helps you articulate what you need from the partner to be happy.
In the midst of all these changes, Mars will go into the background from September to November 13, an unsuitable time for important actions related to family or home. Do not sign legal documents and contracts. Expect to make these decisions after September 1st.
On September 1, the full Moon of Pisces will positively affect agreements, decisions and communication.
Copyright Anabel.al / Reprinting is prohibited without the permission of the editorial office.