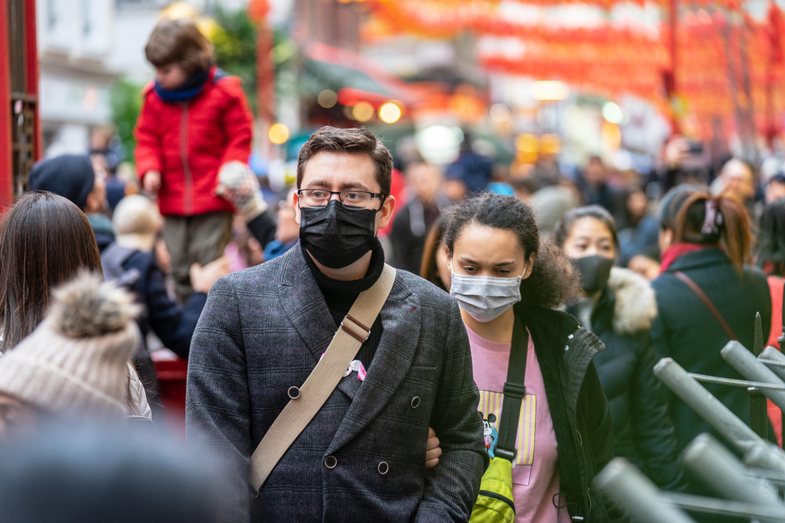 Rich countries have already "blocked" more than a billion doses of coronavirus vaccines, raising concerns that the rest of the world will remain "at the bottom of the line" in this global effort to defeat the pathogen.
Although international groups and some countries are promising to make enough vaccines to meet everyone, the doses will surely have difficulty meeting all the market demand in a world of nearly 7.8 billion people. The possibility of richer countries will monopolize supply, a scenario that also happened with the swine flu pandemic in 2009 and this has raised concerns among poor countries.
The United States, Britain, the European Union and Japan have so far secured about 1.3 billion doses, according to London-based analytical firm Airfinity.
"Even if there is an optimistic assessment of scientific progress, there are still not enough vaccines worldwide," said Rasmus Bech Hansen, chief executive of Airfinity. "It should be borne in mind that in many cases two doses per person may be needed."
Researchers seem to be on the right track, but there is still much to be proven: first it will be seen how effective the vaccines will be, then whether they will be finally approved and how it will be processed with the increase and increase of production. Worldwide supply may not reach 1 billion doses by the first quarter of 2022, Airfinity predicts.
The World Health Organization, the Coalition for Epidemic Preparation Innovations, and Gavi, an international organization otherwise known as the Global Vaccine Alliance, are working together to bring about an equal and broad approach. They brought the Covax initiative, which aims to give governments of many countries an opportunity to protect themselves from danger by giving them access to some of the vaccines that these countries themselves could not afford.
If governments put only their personal interests first, it could have a worse outcome for everyone, allowing the virus to spread, some officials warn.
About 78 countries have expressed interest in joining Covax. Moreover, more than 90 low- and middle-income countries will be able to access these vaccines through a program run by Gavi. There is still concern that the rest of the world may be left behind.
Source: Bloomberg