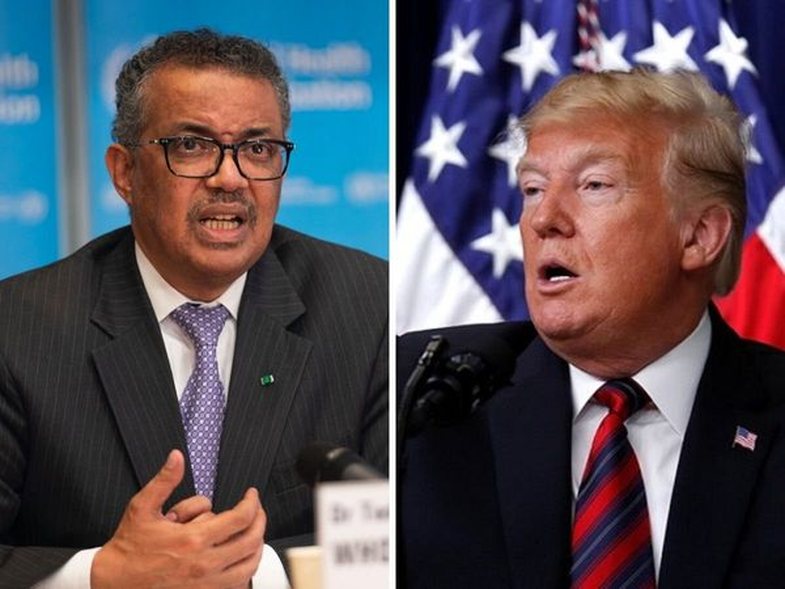 The Director-General of the World Health Organization has condemned the "lack of leadership" against the coronavirus pandemic during a recent conference as ongoing increases in Covid-19 infections continue to be reported.
"My friends, make no mistake: The biggest threat we are facing is not the virus itself," Tedros Adhanom Ghebreyesus said in a speech in Geneva. "On the contrary, it is the lack of leadership and solidarity globally and nationally."
His speech was seen as a response to President Donald Trump, who has waged a public battle against the WHO.
"This is a tragedy that is forcing us to lose our friends, to lose so many lives. "We can not defeat this pandemic if we stand apart," he said as his voice trembled and he saw them in tears.
His speech comes days after the Donald Trump administration told the United Nations Congress that the US would formally withdraw from the WHO, meaning it would no longer fund the organization (the US contributed about 10-15% to the organization's overall budget ). According to Trump, the WHO focused only on cases in China and did not warn the world of a pandemic. The next US presidential candidate, Joe Biden, vowed to change his mind if he is declared the winner.
Despite the US withdrawal, other states have not withdrawn, but have stated they will support the WHO.
The World Health Organization (WHO) is a health body that was established by the United Nations in 1948, after World War II, to promote global health and protect people from infectious diseases. In practical terms, the WHO acts as an important organ for research, data, technical recommendations for threats from various diseases, such as coronaviruses and Ebola. It also supports the eradication of existing diseases, such as malaria.
Burimet: CNN, Deutsche Welle