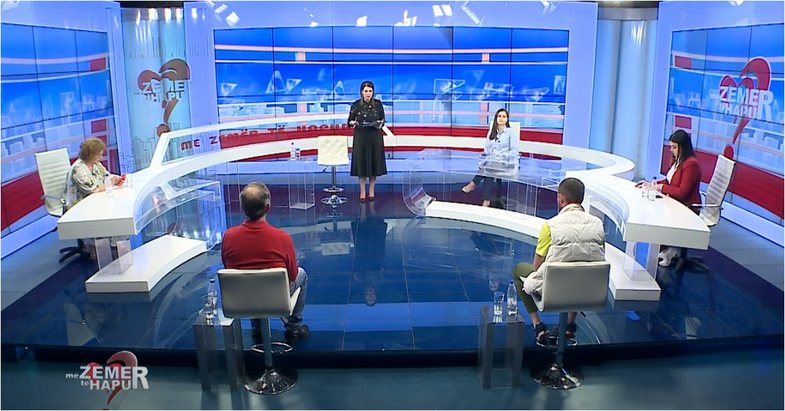 The serious case of sexual abuse against a 15-year-old minor girl has received a lot of attention in the print media, online portals and audiovisual media. However, despite the interest and concern of citizens about the case in question and similar phenomena in general, something is going wrong.
In a joint statement , the State Agency for the Rights and Protection of the Child (ASHDMF) and the Audiovisual Media Authority (AMA) stressed that "they are concerned about how these cases have been reported in the media."
"The print media, online portals, but also audiovisual media have presented the cases in detail, interviewed the child's relatives, making it possible to identify the child victims of abuse. Also, the media has published details from the apartment, the administrative area, the city where the event took place, resulting in the possible identification of the child. "
The statement said that "the publication of this data is in violation of international principles and Albanian legislation."
"The basic principles that the media must recognize and respect, based on national and international legislation, clearly express the protection that children enjoy in the media. From the main principle that is the highest interest of the child, derive other principles for non-discrimination, respect for private, family life, housing, correspondence, protection of morals and dignity of the child. The media have a duty to respect ethics, especially when they broadcast news about children. In any publication, the media must consider the protection of the best interests of the child before any other interest. The transmission of the figure or the details of the event that make it easy to fully identify the victim child is in stark contrast to the basic principles that the media must adhere to. "
Altin Hazizaj, one of the founders of the Center for the Protection of Children's Rights, which cooperates with ECPAT - a global network of organizations that aims to combat, among other things, the sexual exploitation of children - sharply criticized the show "With an open heart", which conducted an interview in the studio with the father and brother of the 15-year-old as well as the school principal.
"This is not the JOURNALIST! This is ridicule and trampling on the life of a 15-year-old. It's a shame to be famous for the lives of vulnerable people and, moreover, victims of sexual violence! " He said, among other things.
In the joint communication , UNICEF Albania and UN Women also paid attention to the media treatment of such cases:
"We also call on the media to stop reporting details that reveal the identities of survivors and their families. Information shared with the public should help eradicate the culture of sexual violence, and the media should use its power to fully support survivors, not perpetrators. "