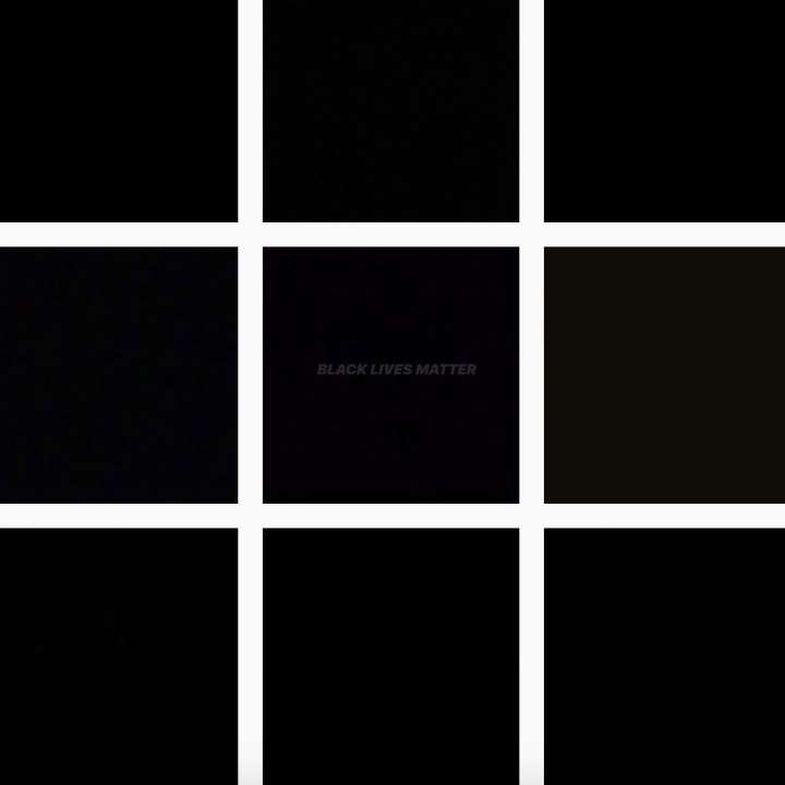 Yesterday, black photos with the hashtag #BlackLivesMatter and #BlackOutTuesday were shared on social media. The black photo was seen as an online way of protesting the killing of African-American George Floyd and racism in the United States.
The initiative was first launched by people in the music industry, who sought solidarity with the #BlackLivesMatter movement. After the spread on social networks, there were many people - famous personalities, organizations and ordinary citizens - who distributed a black photo everywhere. Right after that, there was criticism as people seemed to misunderstand the online campaign and posting black photos didn't help anyone.
Using the hashtag #BlackLivesMatter as an inscription on black photos, people "blocked" posts that are meant to show what is really going on with the protests. In the hashtag above were only black photos and no new developments on the events, which is not in favor of the protests.
HERE'S WHAT HAPPENS IF YOU ADD THE BLACKLIVESMATTER HASHTAG TO THAT BLACK SQUARE. PLEASE DON'T DO IT. RETWEET THIS !!!! PEOPLE NEED TO KNOW ABOUT THIS pic.twitter.com/gRVnP9PGLB

- dede ademabua (@IAMNOBODI) June 2, 2020
Other people have been criticized for saying that now is not the time for people to remain silent.
Source: InStyle