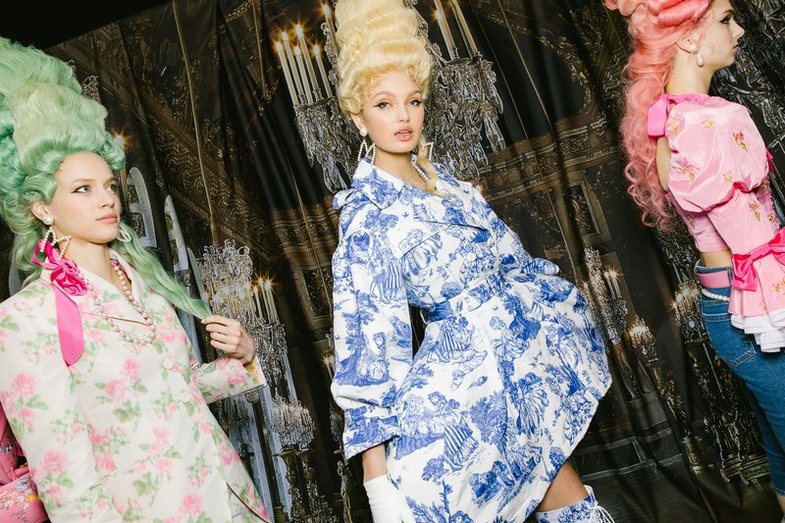 The Moschino Autumn 2020 show was held in Milan late yesterday evening, though designer Jeremy Scott seems to have Paris in mind.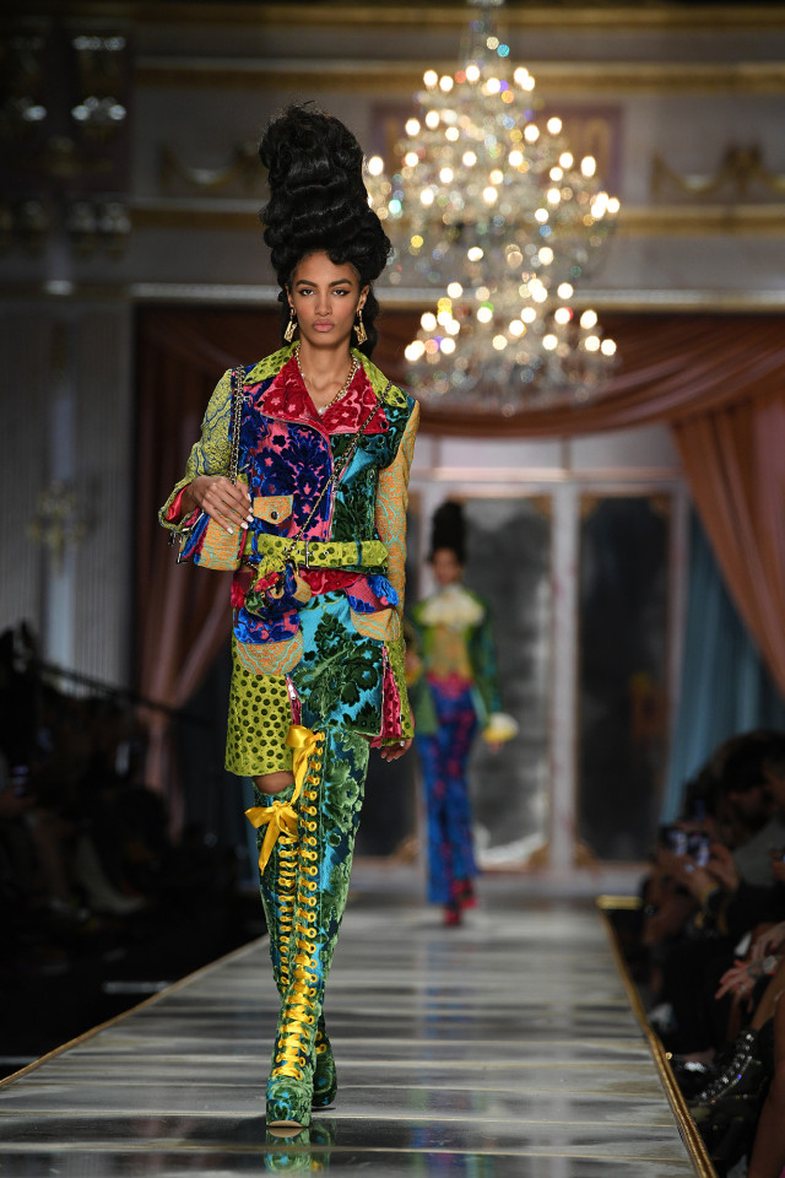 What drew everyone's attention were cake-dresses that mimicked the cream and typical cake roses. The accessories also matched the motifs of the cake, as they were shaped like cakes. All hairstyles, from hairstyles to dresses, had some inspiration: Marie Antoinette.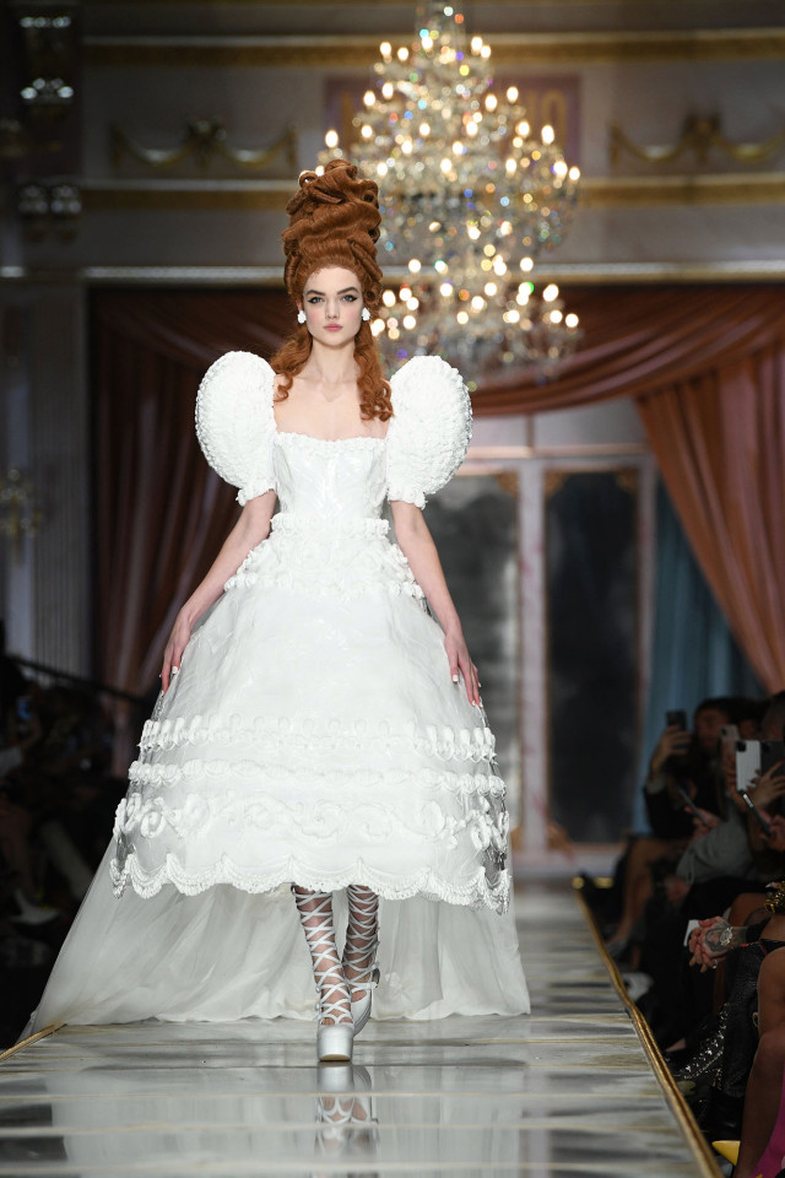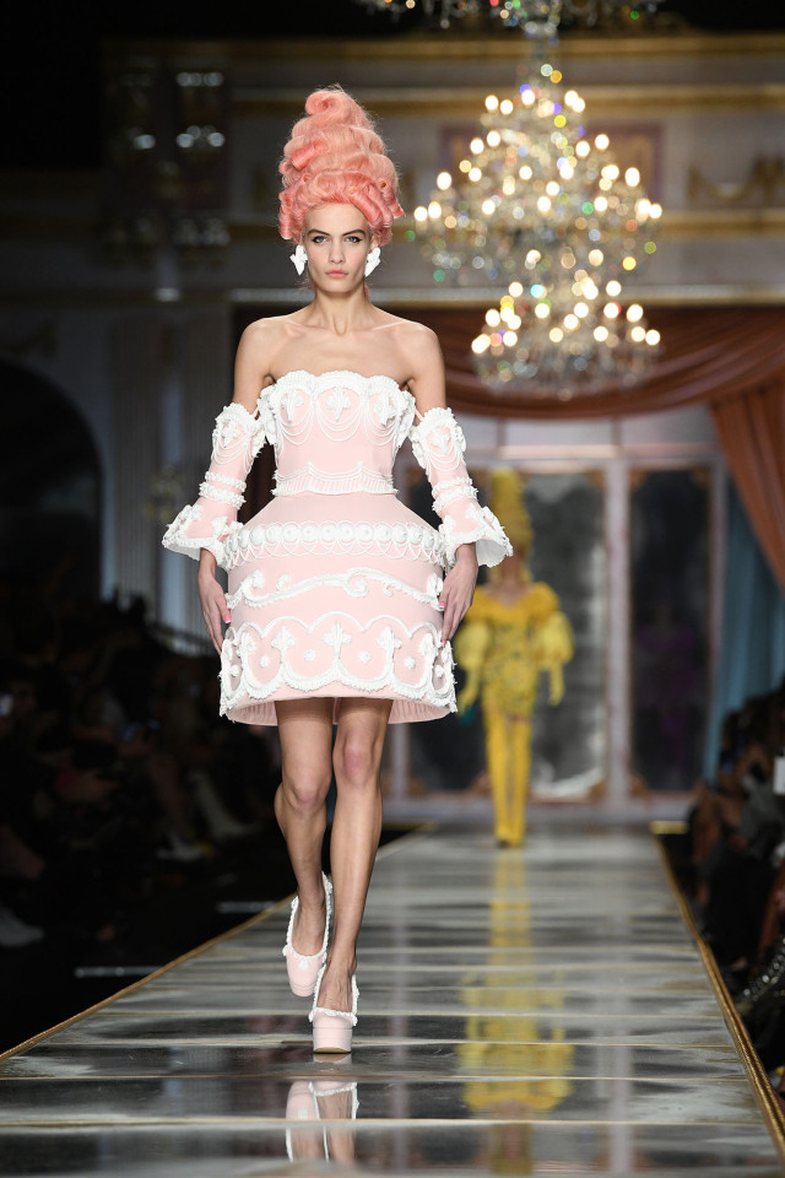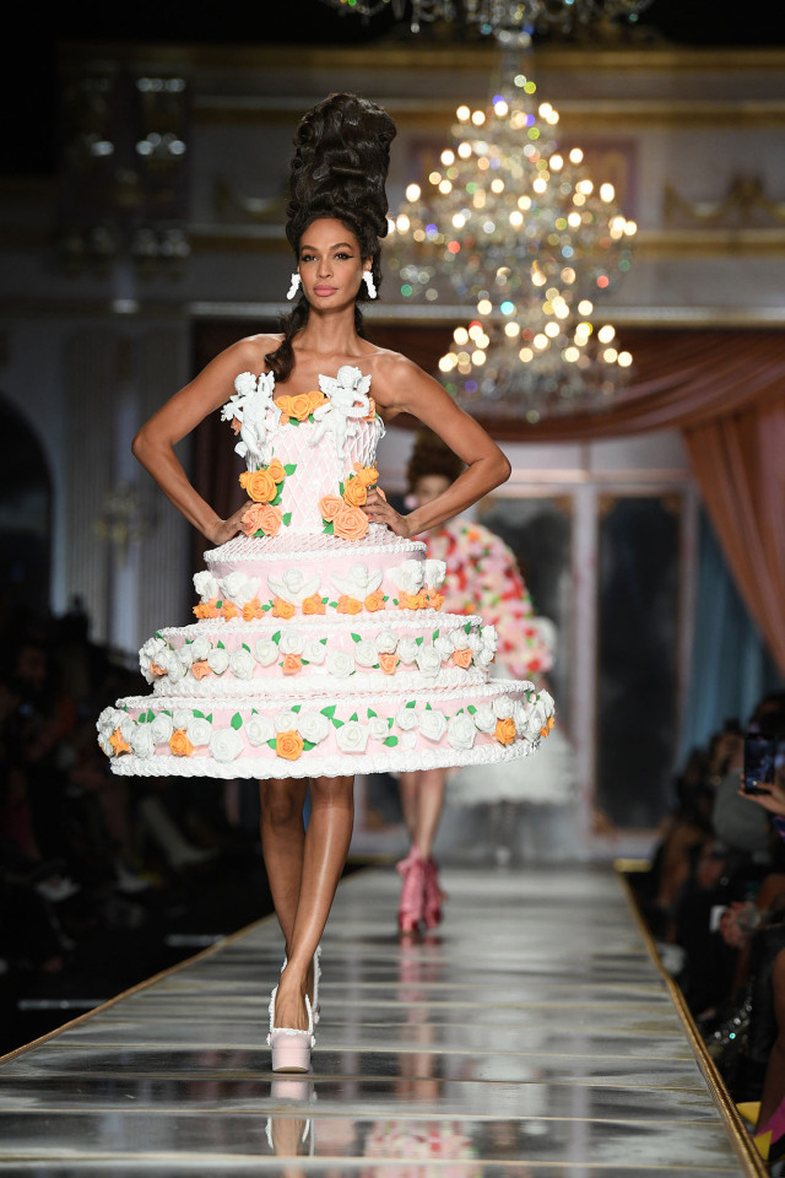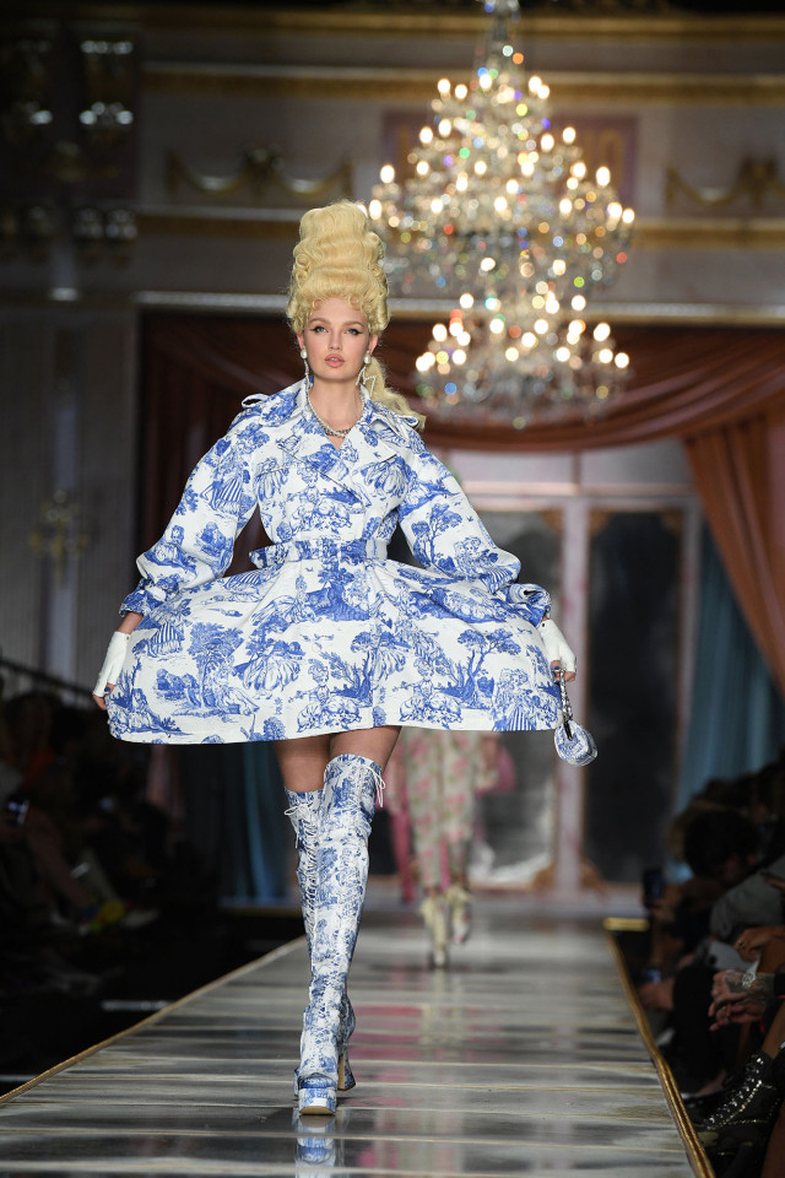 Marie Antoinette, the last queen of France before the French Revolution, the wife of King Louis XVI, is remembered in history for, among other things, the famous phrase "Let them eat cake". It is thought that during the French Revolution, when they were told that people were starving and had no bread, it is thought that Marie Antoinette said "Let them eat cake". In fact this is the most widespread translation, as in French the original phrase is "let them eat croissants" (qu'ils mangent de la brioche). Back then, croissants were considered a luxury cooking.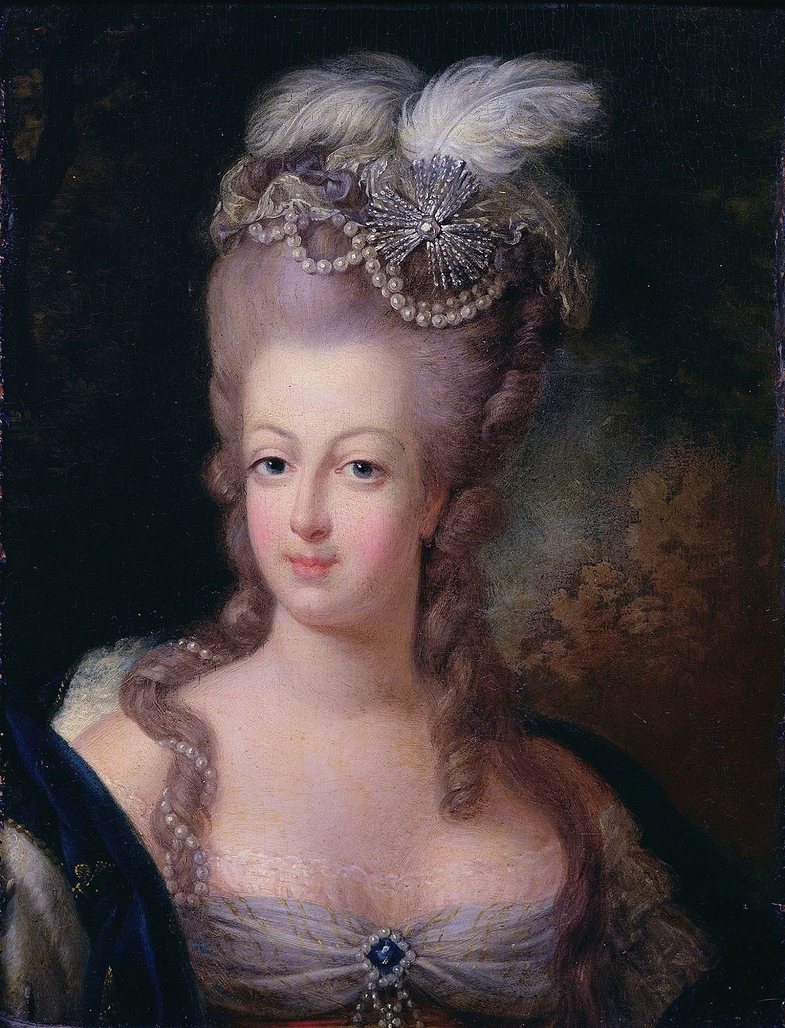 This sentence was regarded by the peasants and poor people as something heartless on her part. Although the phrase is usually attributed to Queen Marie Antoinette, there is no reliable evidence that she said it.
Marie Antoinette was convicted of treason, theft and false accusation of sexually abusing her son and sentenced to death in guillotine.