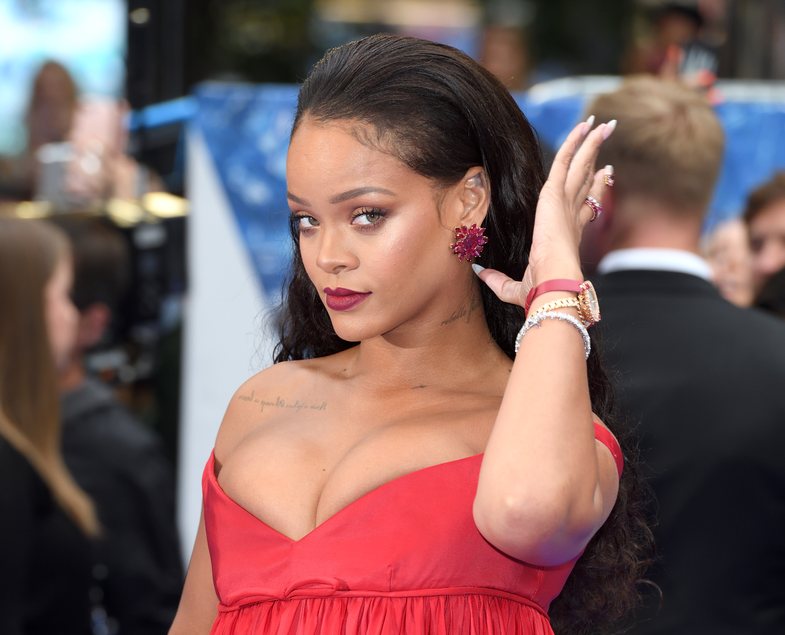 We are officially in Pisces (February 19th - March 20th). As is customary, most of the attention in this period belongs to those born on these dates.
Famous for this sign: Rihanna, Steve Jobs, Elizabeth Taylor, Justin Bieber, Jessica Biel, Eva Longoria, Cindy Crawford, etc.
What makes this sign different from others?
When you meet Pisces sign people, see their feet first. They will be quite noticeably small and elegant (including men's), or on the other hand, they can be large and wide, like the legs of someone who has worked barefoot in the field. The skin will be soft, the hair often wavy and usually blue (although you will encounter a large number of persons with this bra).
Pisces' eyes are sloppy, with heavy eyelids and full of strange lights. Often, but not always, they are somewhat pronounced and extremely compelling. The eyes of some Pisces are just beautiful. There are no other words to describe them. The features are elastic and removable and you will usually find more marks than wrinkles. Few Pisces are tall; Neptune's bodies are sometimes made ungraceful, but with their extraordinary grace, this is rarely apparent. They look like they are slipping, instead of walking, like swimming around the room or down the street. Sometimes, they really are. Where's the water? It may be somewhere nearby and the Fish will be pulled from it.
You may have read that the symbol of the Pisces sign, formed by two fish swimming in the opposite direction, indicates that Neptune is divided in two, by double wishes. Indeed, it is not so. Double wishes belong to the Twins. The two fish in the opposite direction symbolize the choice given to Pisces: to swim up or swim bottom and fail to accomplish their goals. Fish should learn that they are here to serve humanity in some way and to stay away from the riches of this world.
The genius Einstein of the Pisces sign, who swam against the current, created a whole new world of relative time. Downstream fish serve to wash dishes or remove snow. The choice is always there, because the talent is never lacking, but the fish, with eyes clearly visible on both sides, sometimes find it difficult to look ahead. Fish are often attracted - either from the sublime heights of a dedicated professional life, or from artificial and false emotions.
Despite their innate timidity, they often become some of the best performers in the theater. But only if they fight their antipathy to the tedious jobs and grueling rehearsals, and the annoyance of the gloomy but necessary years of experience. Memorizing is rarely a problem for them. The Pisces memory is legendary, though with a touch of the Moon or Mercury, they may even forget their phone numbers.
The fish must conserve its energy and not fall prey to other people's fatigue, difficulties and emergencies. Weak when they are infants, rarely strong when they are children (unless there is a strong influence from the planet Mars, on the birth chart), Pisces people seem to have slow metabolism, which is why they often they wake up with sleepy and tired eyes.
Bad eating habits can lead to liver and bowel problems as well as digestive problems. Foot, wrist or ankle problems are common, as well as colds, flu and broncho-pneumonitis.
The lungs are not very strong and the bones and ankles are weak from birth. These persons appear to have either weak and slender legs, or very strong and supple legs. There is no intermediary for these.
However, they have a hidden inner resistance, and one of Neptune's biggest challenges is to discover and highlight this latent force. Humans have the ability to mesmerize themselves and others for almost anything they choose, including fear of dogs, mice, heights, subways, elevators, and crowds of people.
* Note : This article is up to date. Click here to read more .