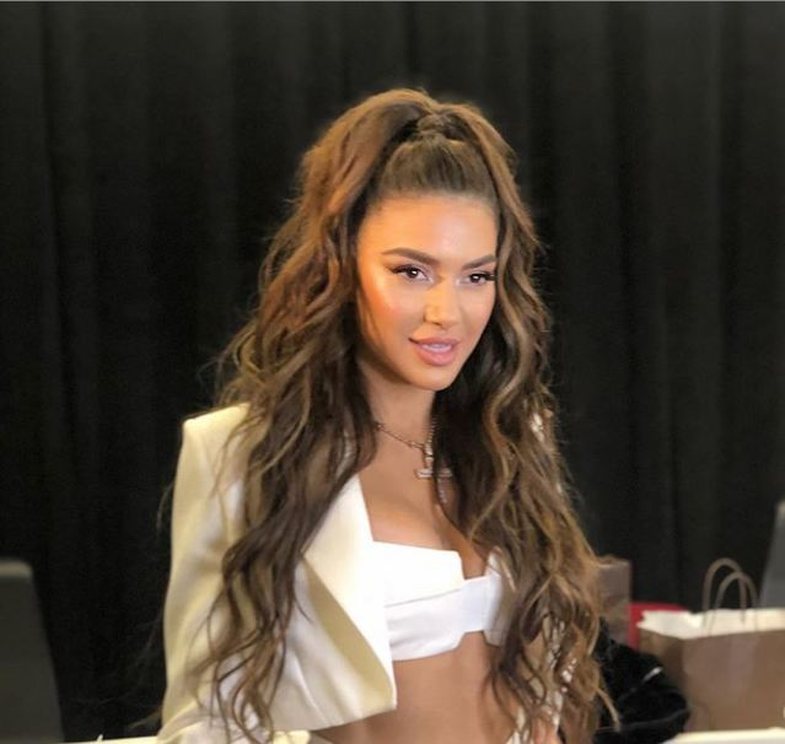 If you try to search for "Elvana" on Twitter, the name of the city of San Marino, Italy, will appear shortly after the singer's name.
But what's going on? What does this mean?
Suddenly, one of the Eurovision fanatics suddenly raised the thesis that Elvana Gjata will represent San Marino in May in Rotterdam.
What? But where did this come from?
Ok, wait to explain. San Marino is a microstate in Italy with about 34,000 inhabitants, thus relatively less than the area of Astir in our country. As a result, the music scene there is also on a micro level, so San Marino has had to borrow songs from other parts of the world to represent it.
This is not the first time and you have the example illustrated in the photo below.
This year, it was rumored that the country would be represented by German-American singer Aly Ryan, but a sudden rumor spread on Twitter that Elvana Gjata is another contender to represent the microsite!
The origin of this rumor is not known yet, but with dozens of fans from Eurovision fans around the world launching the discussion.
Indeed, there are those who are enjoying the scenario that "after losing unjustly at the 58th Song Festival, Elvana is retaliating by competing for another state".
Anabel.al tried to reach out to the singer's manager, Andy Islami (known as Andy Gramm), but we haven't received a response yet (19:50).
Since its first night of the ART Festival Night presentation, Elvana has been well received by foreign fans, who expressed enthusiasm in commentary on the song's audio (now deleted from ART's official YouTube page). that was the right song for Eurovision.
Even on the WiWi blogs site, the singer was also favored by the moderators (William & Deban) who after the festival closed expressed disappointment over her loss.
Normally, the jarring clutter and controversy surrounding the jury's ratings echoed everywhere with loyal Eurovision fans. Now, they have begun to create "all-Shakespearean" scripts with the good wish to watch Elvana at Eurovision or even deepen the drama of the event.