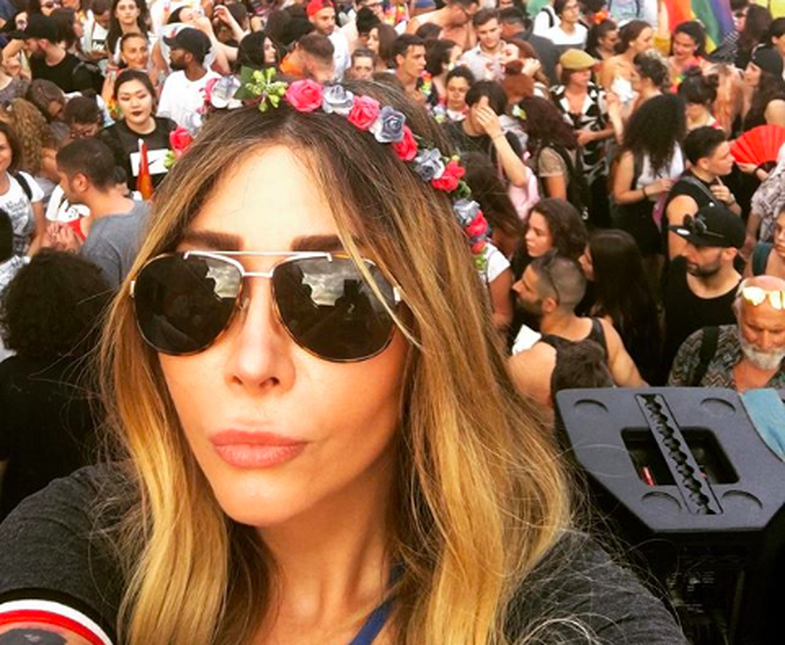 Daniela Lourdes Falanga was the first heir to the Camorra clan, and over time, would take over running the "family business."
At the age of 22, however, she came out as a transgender woman and was rejected by her family. Consequently, Falanga was elected president of one of Arcigay's affiliates, one of Italy's largest LGBT + rights-focused organizations.
Today, she believes that growing up in a patriarchal crime syndicate helped her crystallize her gender identity.
"The violent world I grew up in was 100% conscious of my being a girl," she says in an interview with DW. ?My family never allowed me to show up when I was really there. I was the first heir to the Camorra family and had feminine behavior, so they kept me in check. ?
Her father left the family shortly after Falanga came to life. He was later sentenced to life in prison, but his mother and grandmother, however, proved too strict with him.
They did not allow music, singing, animated films with protagonists. When they didn't behave the way they wanted, Falanga was beaten and raped.
"I was afraid to talk, lest my voice was the way they wanted it to be," she says.
Seeing his father treat her with indifference, caressing all the other children but not him, Falanga says that he "felt like a heartless object. He didn't even see me. ?
She was regularly tortured by children at school and on the streets. They called him "weird" and "boss boss." Falanga says he often thought of killing himself.
Everything changed when she saw transgender actress Eva Robin perform on television. It was like an epiphany, ?she tells the Huffington Post. In a second, "I saw all my life that I had been denied until then."
Falanga began the transition in the twenties. He changed his name and name.
Now 42, she is the regional president of the LGBT + Arcigay organization and works to involve as many members as possible in communities and businesses in the area. ?Transition gave me freedom, for the first time in my life. So I need to make others aware, ?she says.
Her well-being had a price. His father abandoned him and ordered all other family members to stop talking to him. She did not see her father for 25 years, until the day they met by chance at a school. He was serving a life sentence, and was invited to tell his story to the students. Like Falanga.
"You're decorated," he told Falanga when he saw her. "We both cried throughout the event," she added.