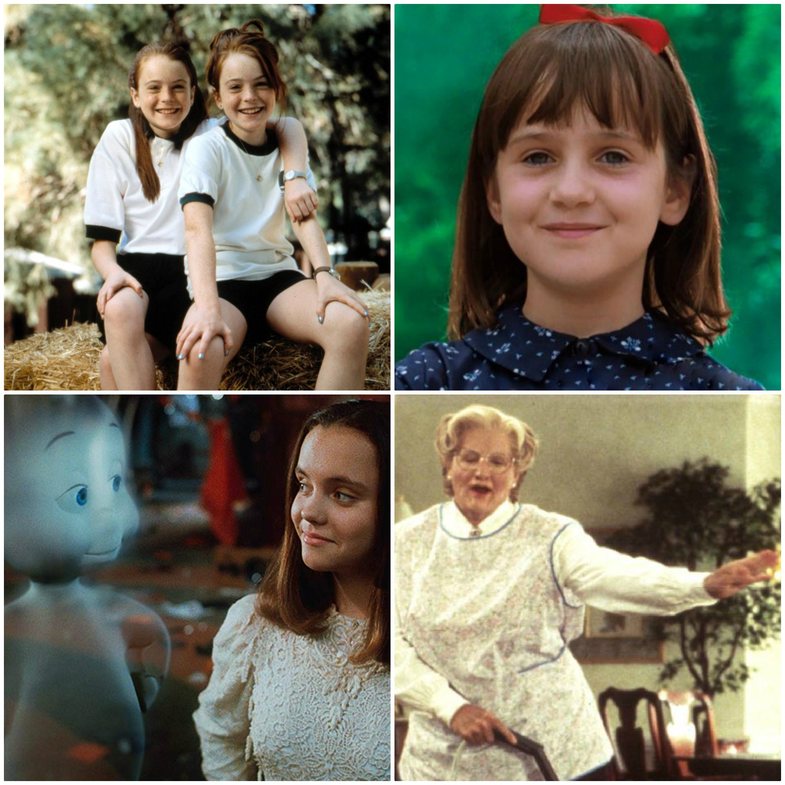 "Uaaa how much I had without seeing!" I'm sure this is the first sentence that will come to you as soon as you take a look at the list of films we have selected this time. At any celebration or weekend, for years, these films made our childhood even more beautiful. We loved them as much as we do now, though the "priorities" on the movie list have changed, we are happy to return!
1. Stuart Little
Without opening the video at all you realized what the movie was about. We have seen the adventures of Stuart's adopted mouse every so often. Since we're on holiday, come back again.
2. Matilda
2 things we will never forget from this movie. Matilda's superpower to move things and her terrifying groom!
3. "The Parent Trap"
All of us, former children of that time, were disappointed to learn that the girls were not twin sisters, but in fact a single person. Hello Lindsay Lohen. "Parent Trap" with twin sisters recovering and so tired of reconciling their parents, is arguably one of the most successful actress films.
4. "Baby's Day Out"
We know it as "Baby's Walk". The adorable babe who escaped the hands of the nanny and started his lap in the city. The danger was off and on the face of 3 malicious men.
5. Mrs. Daubtfire
This movie is on the list of those who never get bored.
6. "Dozens of trouble"
You remember the famous couple who had 12 children, one behind them ?! How many of their cheats have we tried at home?
7. Space Jam (1996)
8. "Babe Pig"
A world where animals talk. If we now have "Pepa Pig", then we had Babe, the famous piggy.
9. Casper
No matter how many years go by, the desire to bring Casper, the ghostly ghost, back into our hearts will always arise within us.