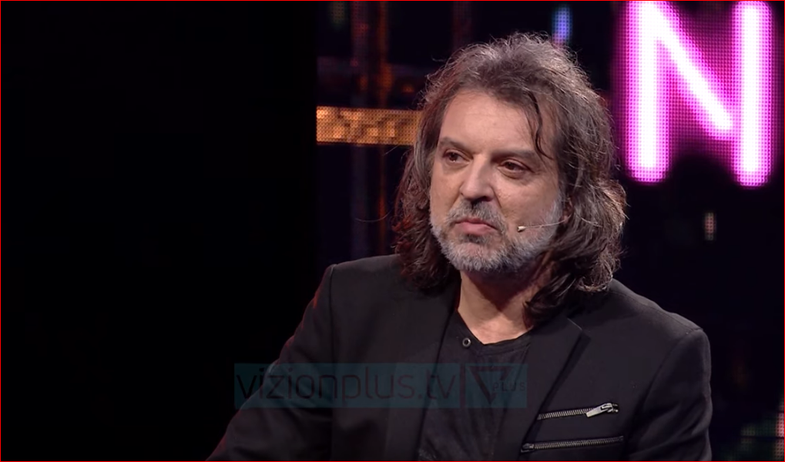 Redon Makashi confessed to "Sing and My Song" on Vision Plus that his first stage appearances were problematic. The story dates back to 1990, when Redon Makashi and Bledar Sejko participated in the "When the Spring Comes" festival at ART with the song "We Love You".
"Our first exit created a gap in our screen exits. They wouldn't let us go out anymore because [they were asking] what [these guys] are singing on guitar, they look like the Beatles, in no way [they won't sing]. We went right to the Lake. There was a big performance at the Amphitheater and we were invited as a band to perform. We went with the cello and the contraband and we were told you would not sing because that is how the order came and we did not sing in the end. "
He then added that Pirro Chaco had heard about them and invited them to cooperate.
"We were told word by word that Pirro Chaco wanted to meet us. We went to meet Pyrrhus at home and told us that I made a song for you; brave for that moment because we were not allowed to go out to sing. Finally the song became. Pirro Çako, along with the author of the text Agim Doçi, went to Vera Grabocka, the festival's director, who said these guys would not sing at the festival because they had warned me and were not allowed to sing at the festival. "
After some effort, Redon Makashi and Bledar Sejko got into the festival, but of course with some changes.
"Agim Doçi with some of his friendships introduced us to the festival, but he told us that with these hair you will not go to the festival. Bledar Sejkos [told him] he had to take off his glasses to look like John Leno, while Bledi didn't see, he didn't enjoy them. "We wore a couple of five larger numbers jackets as if we were sacked. We even put a flower in the pocket of the young shoots in our pocket, landing there in vain. We did some things to cover our first exit as good guys and not western guys. "
At the festival the song was awarded the second prize.