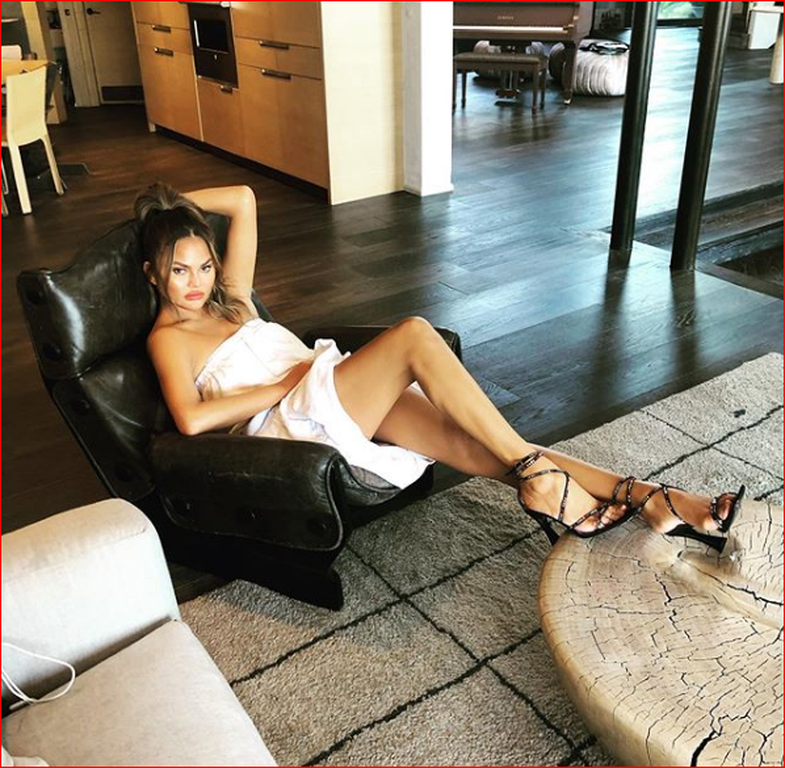 In front of you, Chrissy Teigen, TV moderator and wife of John Legend, who will answer all your questions about the lives of the most famous in the world.
1. Do celebrities have a drawer where they insert different things like pens or cords?
Yes, they have.
2. What they do with the expensive clothing they wear
"Every expensive outfit I've worn I've brought back," says Chrissy. ?Since I was born a child, I am no longer a zero-sum so I have to buy everything I wear. Then I sell them to TheRealReal and donate my profits to charity. ?
3. How to reserve tables in restaurants
?When I book, I don't give them the opportunity to say no. 'Hi, I'm Chrissy Teigen and I want to book a table for two in John Legend's name. Do you have any vacancies? ' If you say 'what do I want to book a table', they say no. You have to be quick. "
4. How they travel
"One mile from the airport is a terminal that you have to subscribe to. They take care of the safety and lead the plane to the car. ?
5. Who's doing the shopping
"The assistant does most of the work, but when the assistant has a birthday, I have to go out and buy something myself."
6. Last time you used public transport?
"Ten years ago."
7. What do you think when you see yourself on television?
"I wonder 'why I'm dressed so bad' or 'why they cut it so much.'"
8. How often they change their phone numbers
"Full people change them very often, but I have been the same for many years."
9. How often it goes out in public
"Maybe once a month or less often and only if I'm tidy and tidy."
10. How are the awards ceremonies
?Terribly boring. They call 100 people, they scream to sit down, the grass is far away and I don't understand why people like them. "
11. Are celebrities polite
"The more famous he is, the more polite he is."
12. How they cope with the home
"In installments."
13. How do paparazzi endure?
"If you treat them well, they treat you well."
14. Do celebrities have second-hand accounts on Instagram and Twitter?
"Yes."
15. How do they pay their bills?
"I have a financier who deals with everything of this nature and sends me summaries and reports of profits and expenses."
16. Do assistants live with her?
"We have a home manager who handles the day-to-day affairs, with packages, schedules and home maintenance staff."
17. Does it pay for makeup, hairdresser, etc. expenses? when they travel with him?
?Yes, for everything. Fees, flight, hotel, agency interests. ?
18. Do they really give things away for free?
"The counter is always full of different things that we forgive."
19. How many nanny do you employ?
We have four wonderful nannies that we don't hire at the same time. They work in rotation and one stays overnight.
20. How has the fame changed?
?I see things from every perspective. I am anxious all the time and experience everything. I love that it can help others, but I'm ... stuck. "