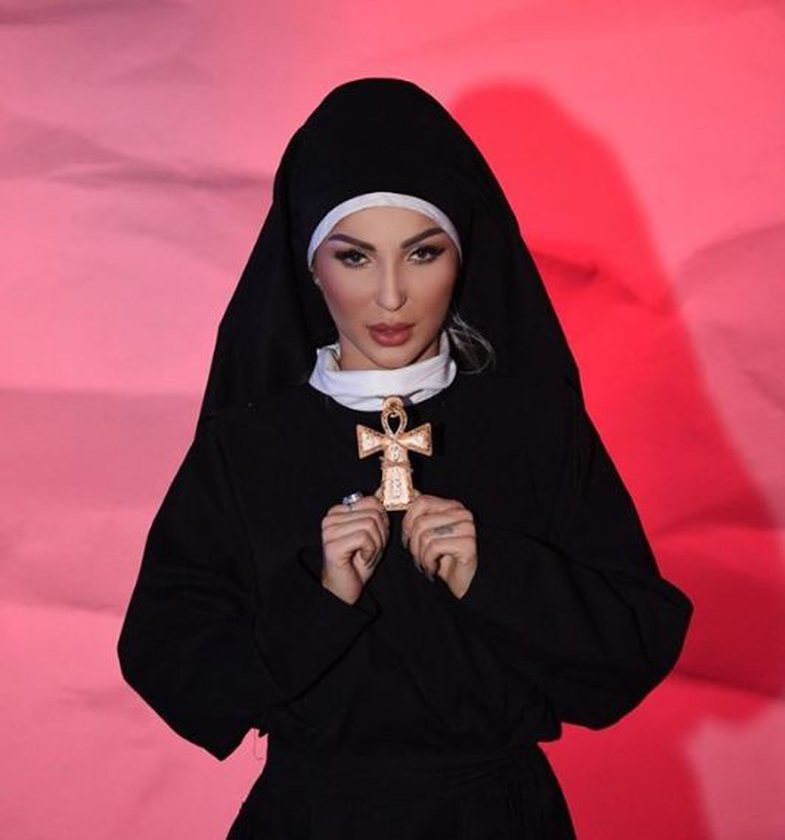 This season of "Wow," Rosa Lati again dressed as a nun to marry Angela Persiter with a casual sheikh. the same outfit first chose October last year. None of the cases were well received. Or to be more precise, it was very badly received. The only comment that did not contain indecent words was this:
The first time comments did not discourage Rose at all. "I am explaining to ignorance the negative comments they have left on my photos with the nun's dress. The same conversation happened years ago, when I dressed as a nun last season. So this time I'm reloading my writing that is crystal clear. Calm down pop corna [sic]! Open the curtains of frustration, O millenniums of the Middle Ages, "she writes next to the old explanation.
Last year, Rose explained that the dress was taken from the Opera and Ballet Theater. "This nun's dress is deliberately made for the stage! For a show! "She wrote.