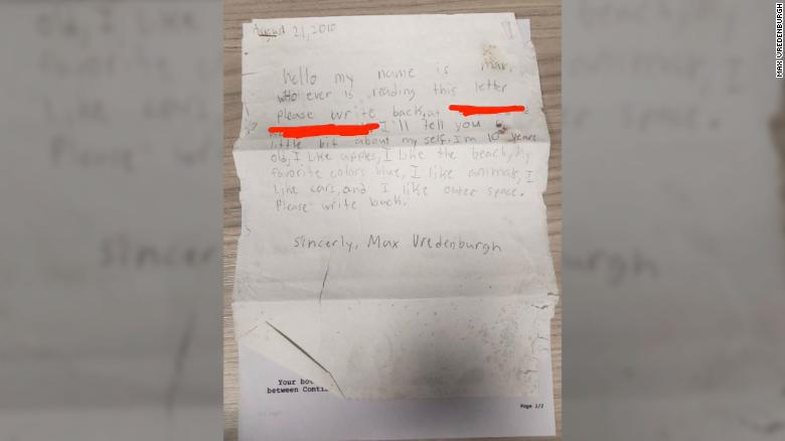 In 2010, when he was ten years old, Max Vredenburg wrote a letter, put it in a bottle, and threw it into the Atlantic. His letter was written on the letter, and the boy was hoping that someone would reply.
After nine years, it happened.
Already 19 years old and in college, she had forgotten that she had once sent a message in a bottle until her father sent her a photo of a letter from France.
"My parents have always kept things from childhood, so I didn't mind too much," he told CNN. "Then I read the letter of the one who had found the bottle and my heart ached."
The original letter was written by Vradenburgh on August 21, 2010. He and his father dropped the bottle into the ocean at Long Beach in Rockport, Massachusetts.
"I like apples, I like the beach, my favorite color is blue, I like animals, I like cars and I like space," the 10-year-old wrote.
The bottle ended on a beach in France, between Contis and Mimizan. After finding it on October 10, G. Dubois replied.
"It took nine years to describe the 6,000km that separates us," he says in response. "You've grown a lot: from 10 to 19 years old."
Vredenburgh remained in shock. He could not believe that someone answered. He intends to write them back and thank him.
"Something like this will never happen again," he said.
Source: CNN