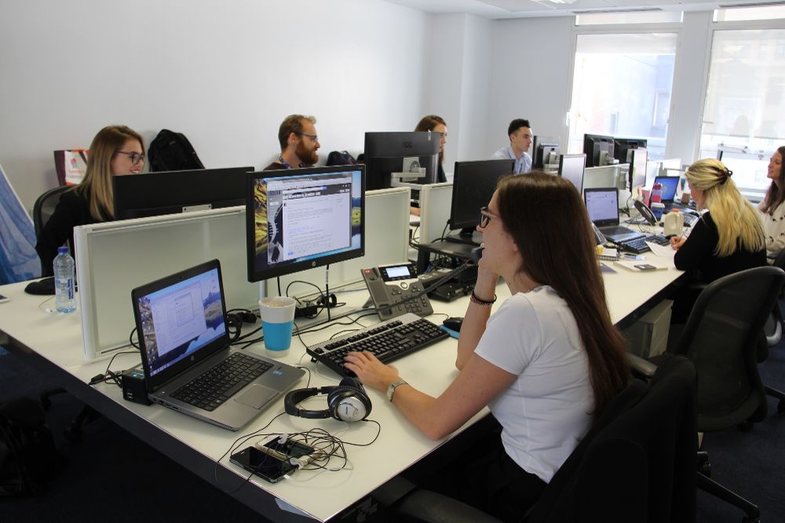 The following 45 cases were sent to a @anabel_hostel questionnaire on Instagram - prompted by this article - regarding the question "The most incredible / unprecedented thing I have done during business hours".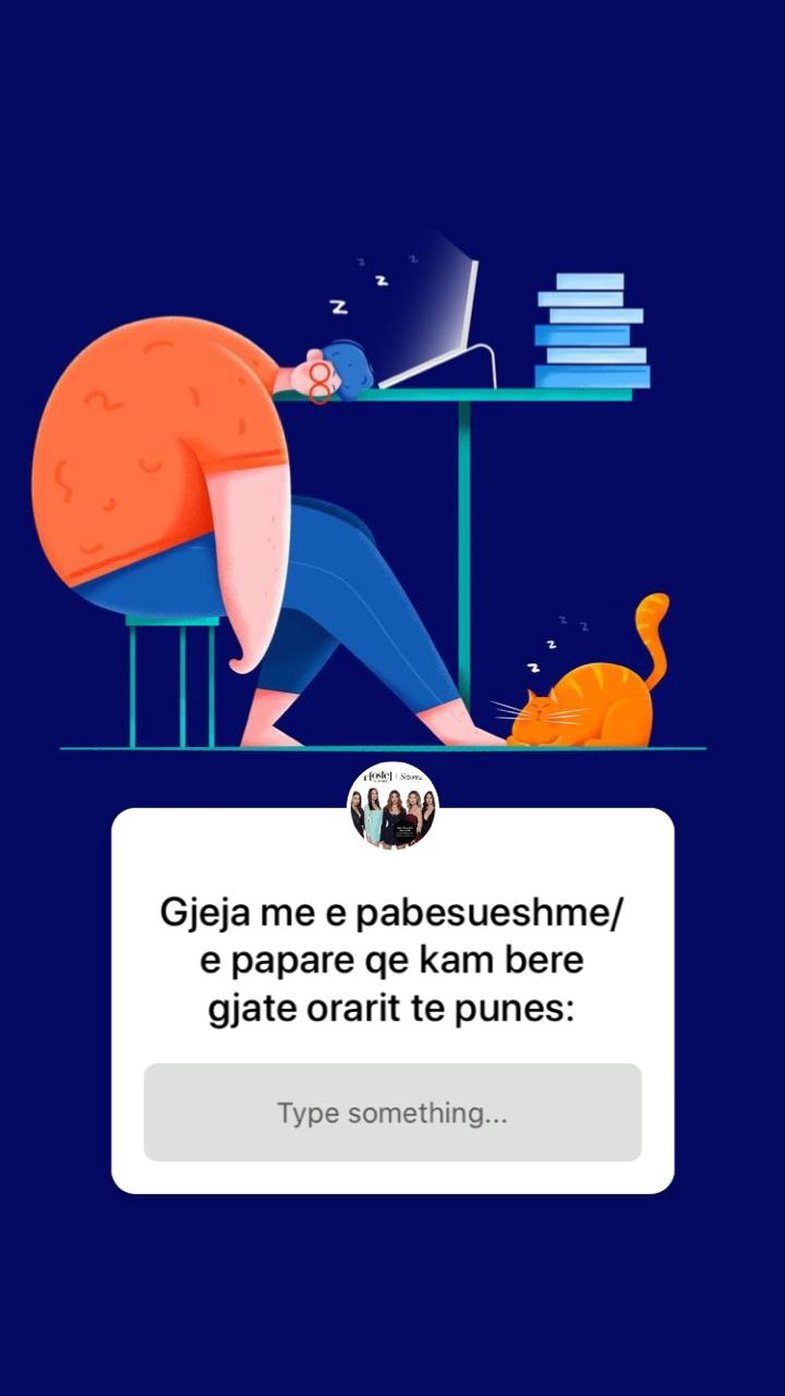 1. I've been looking for another job.
2. I was super drunk and worked better than on any other day.
3. I flirted with the boss.
4. Put on headphones as if I'm listening to music so my colleagues won't talk to me.
5. I waxed my feet.
6. I fell asleep.
7. I handed over to the boss the empty file without doing the job he asked for. So he went to the meeting on blank sheets.
8. I had sex with my boyfriend. I closed the door, while we had the cameras in front. The Ishalla have not seen.
9. Masturbation.
10. I've seen Game of Thrones.
11. I cleaned my eyebrows because I had no sales.
12. I switched lines inside the office (ps covered the camera).
13. I had sex with the boss.
14. I took the cat with me and introduced myself as my baby.
15. I learned about exams.
16. I've seen a season of Peaky Blinders.
17. I've seen all the Hostel by Anabel series.
18. I gave a job interview on Skype for stewardess.
19. I was taken away as if I was sick in order to leave.
20. I slept in stock.
21. I taught others belly dance and how to dance.
22. I got the fortune teller to see the cup.
23. We played murlan, banaku vs. waiters.
24. I slept eight hours of sleep. The boss came and fired me.
25. I threw the Gray Goose (vodka) redbull inside.
26. I've seen porn.
27. I check my peers computer history and see they have seen porn.
28. I love Anabel, especially sex and relationships.
29. I sing with my head as if giving a concert while working in a hotel and supposed to be quiet.
30. Suppressing acne.
31. I threatened the client.
32. I finished a Turkish serial within a week.
33. I walked slowly to push the clocks because the owners were very scattered.
34. I read "Why do men love cunt?"
35. I went home, made love to my husband, and went back to work.
36. I was looking for another job.
37. I have had oral sex.
38. I have stolen some money. I do not regret that they deserved it.
39. I'm laid off during business hours.
40. I fell asleep that I wanted to leave home.
41. I stole the toilet paper that I used to buy.
42. I ate from peer food, secretly.
43. I always activate the alarm system, in vain for pleasure.
44. I talked with erotic messages during a meeting with the boss.
45. I have printed class projects in the office print.