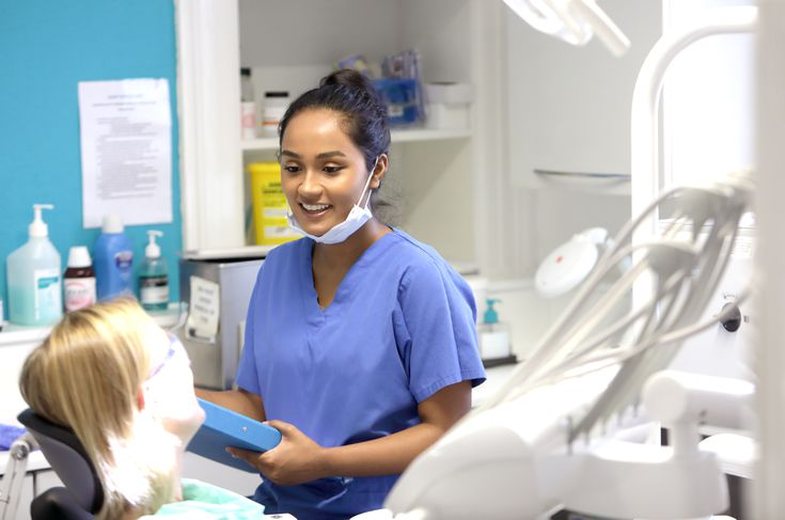 You're lying on a poltron and most likely, you have twenty metal instruments in your mouth. Despite this, the dentist continues to talk to you, ask you questions, get an answer from you. How are you supposed to talk when you have your mouth full and, moreover, feel discomfort?
The answer is less cluttered than you expect. The dentist is human, just like you, and likes to talk to people, to know more about patients. As interesting as the teeth are, the people behind them are more interesting.
Meetings with the dentist take up a lot of time and for someone suffering from anxiety or fear, an hour is like an eternity. For these patients, waiting for everything to end quietly is terrible. Whereas, when the dentist speaks and engages in the conversation, the patient is forgotten and confused by the mouthpiece and pins.
The same technique is used by doctors with children who are afraid of needles. It explains the process, it minimizes the pain, and as you talk about it all, as you unwittingly, you have made the needle.
If you prefer not to talk during your appointment, it is enough to inform the dentist. We are convinced that they are adults and will not fail. Or, if you have your own relaxation methods, such as music, you can ask to listen to music with headphones as you do what is to be done.
If you want to know how to speak when your lips are not together, it is enough to confess or deny with grumbles or hands.
Source: Abaudeandds.com