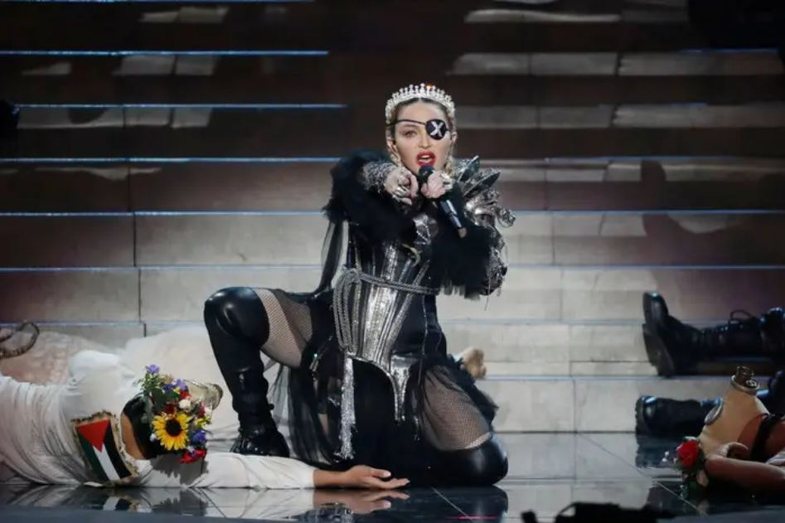 A fan sued Madonna after she changed the start of a Miami concert from 20:30 to 22:30.
The lawsuit comes as a culmination of the constant fan complaints across America. Apparently, the Queen of Pop is always delayed. On the stage in Las Vegas on Saturday, Madonna said, "A queen is never late."
Plaintiff Nate Hollander says he bought three tickets totaling $ 1,024.95 to watch one of the Madame X tour gigs at Miami Beach Fillmore on December 17. A few months after buying the tickets, Live Nation postponed the concert's opening schedule and as a result, Hollander was unable to attend.
The breach of contract alleges that Madonna is known for concert delays and that the Madame X tour is always two and a half hours late. Never minding the schedules, Live Nation changed the starting times to suit the artist's pace.
Hollander says he tried to get the money back from Live Nation, but to no avail. Because the start time was delayed, he couldn't sell them as much as he bought them.
Madonna's statement on Twitter about queens never too late was not well received by fans who were still upset by her previous delays or changes to future concert schedules.
Even at a Las Vegas concert, Madonna went on stage at midnight, though she had to start at 8:30 pm. "A man next to me was snoring louder than Madonna was singing and a lot of people were demanding compensation," one attendee posted. "It was a disaster."