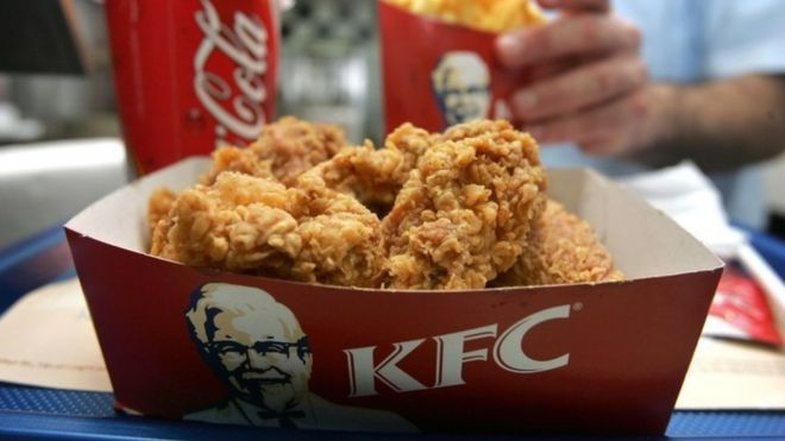 At a KFC in South Africa, surrounded by red plastic chairs, a man kneels. The crowds nearby burst into applause and cheers as he puts the ring on his fiancé's finger. The woman, sitting next to a potato chip, wipes tears of joy from her face.
This is where the couple's tale began.
One attendee, Kateka Malobola, filmed the proposal and posted it on social media. To date, it has been viewed over 1.4 million times on Twitter. On Thursday, KFC thanked Malobola for filming the special moment and asked followers to help identify the pair.
Quickly, the lovers in the video identified themselves as Bhut 'Hector and Nonhlanhla.
The locals joined forces to organize a grand wedding for the couple. Some offered to create the invitations, others promised traditional dresses.
It even created a list of transparency and for someone to offer something that no one else had. Serious tents, sheep and shoes are on the list.
Then, businesses that offered free transportation, food and drinks for the couple's special day and honeymoon were also included.
"Honeymoon destinations are far away. Someone has to get you there. We take you, "wrote Audit's official South African account.
"Like chickens and cola that are the perfect pair. You have drinks at your wedding, "wrote Coca Cola South Africa.
"I want to perform for your wedding for free," said songwriter Zakes Bantini. "I love love."
DRUM Magazine offered the couple two pages in their next issue.
Aware that planning a stressful wedding, Sony Movies offered tickets to the movies and popcorn to relax.
The couple thanked all the people who are helping them through a statement on Soëtetanlive.co.za. They made it clear that they were married for the first time in 2012, but the groom was not happy with the rings he had bought at the time and wanted to give his wife something better.
"I didn't work and didn't have enough income to give my wife something worthy of it," Hector said. "Thank you South Africa. Your love has warmed our hearts. We could never imagine that our love would affect so many people. "
Source: Washington Post, BBC