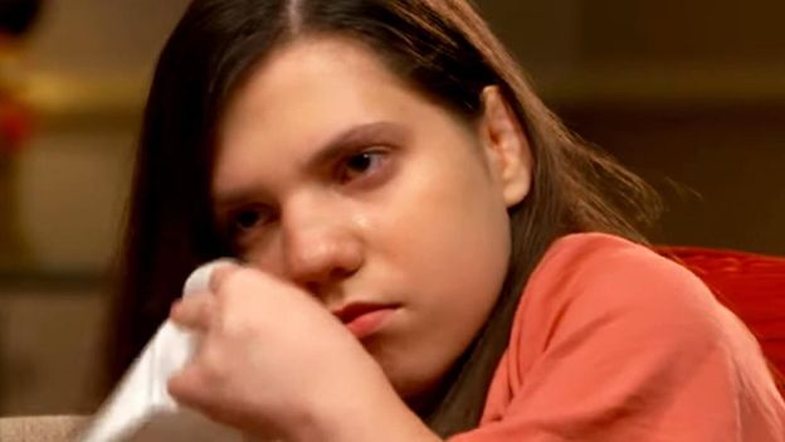 A nanotech Ukrainian girl adopted in the United States in the first interview since the publication of the case denied having pretended to be a child to kill foster parents.
Natalia Grace Barnett suffers from a type of nanism called spondyloepiphyseal.
She was adopted in 2010 by a now divorced Indiana couple who abandoned her five years ago. They left him alone in an apartment and moved to Canada.
Michael Barnett, 43, and his then wife, Kristine, 45, say they were left believing they were adopting an eight-year-old child, but realized Natalia was "sociopathic" and "deceitful" about pretending to be a child.
In 2012, they changed their age and legally declared it 22 and believe it should be in its 30s.
Natalia insists she's 16 and said, "I want people to hear my side of the story."
On Thursday, she gave an interview to Dr. Phil where he stressed that he is a teenager and was shocked by the rumors of the couple who adopted him nine years ago.
"They say you cheated on them. That you lied to them about their age and that you came here to terrorize them, "she says. Phil, who then asked him about is a "wicked, psychopathic and devilish kid."
"It's not true at all," she replied, tearfully. "I'm 16 years old. I came to the United States when I was six. "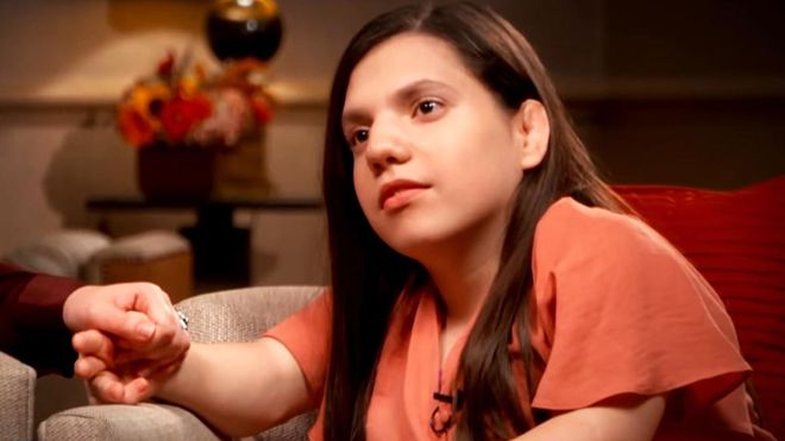 Natalia says she lived with "at least 30 families" when she came to the United States from the United States until she found the Barnett's, with whom she felt safe.
Michael Barnett said he and his ex-wife had suspicions about Natalie that the first night they were having a bath, they noticed she had pubic hair. Later, they learned that she was hiding her menstrual cycle.
Michael says the adopted daughter was violent and scary - alluding to pushing his wife towards an electric fence to hurt her.
Kristine Barnett confronted Natalia after catching her throwing detergent in her coffee. "I'm trying to kill you," they allude to the girl saying.
"Natalia put translucent pins in the stairs upstairs so that when we went up, kicked and killed her," Barnett said.
In another show, Dr. Oz, Michael Barnett said he had taken Natalia for a psychological evaluation.
"At the center, she documented, she said to doctors, therapists, she wrote in the notebook, 'Not only will I kill Kristine, but I will kill the brothers. Here's how I'll do it. Here's what I'll do with their bodies. "
He alleges that the doctors agreed with him on Natalia's prudence.
The Barnett family decided to move to Canada, along with their three biological children.
"We put him in an apartment near the city. We paid the rent for three months; we gave him food stamps, registered him for financial assistance. We checked it several times a week. It was very good, "he told Dr. Oz.
However, Natalia says they have abandoned her.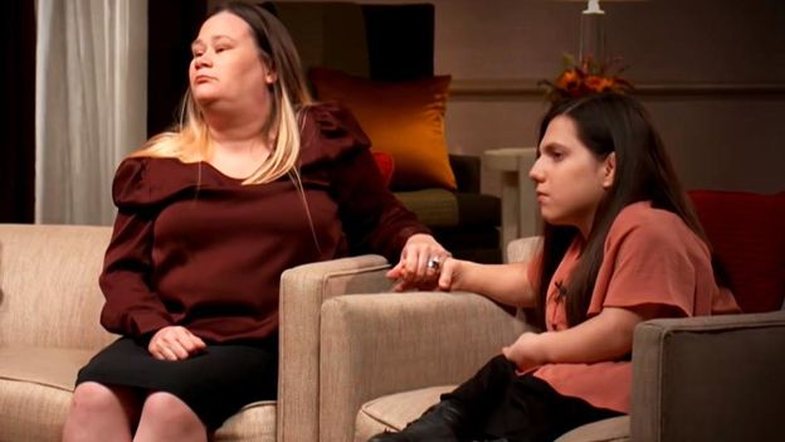 In 2016, she was adopted by Antwon and Cynthia Mans, who believe they are dealing with a baby. They insist that Natalia had not yet started menstruating.
They said Natalia had never behaved in a disturbing way and that Barnett was likely unable to cope with the many surgeries she needed.
They are accused of negligence, which is a crime. The trial begins in January.
"I want to end this farce," Natalia said.
"I want it to end. I want them to continue to live normally when all this is over and their crime is settled. They must be accountable, receive punishment, and seek God's forgiveness. "
Source: The Telegraph