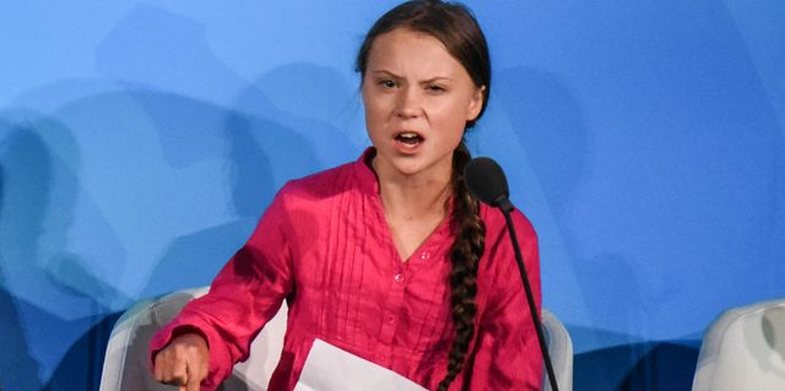 She is only 16 years old, but for a while Greta Thunberg shakes public opinion with her speeches, which focus on climate change and the inaction of powerful states, led by the US. Today (September 23rd), the 16-year-old was invited to discuss at the United Nations Climate Change Summit.
?This is wrong. I shouldn't have been here. I should have been at school, across the ocean, but again you come to us, young men, for some hope. How dare you ?! You have stolen my dreams and childhood with your empty words, but again I am lucky. Because there are people who are suffering. There are people dying. Entire ecosystems are collapsing, ?she said in a tearful of speeches, receiving constant applause.
Thunberg went on to point out that "the planet is at the beginning of a mass extinction", but again, politicians still talk about "fairy tales of economic growth". She believes politicians do not understand how urgent the climate crisis is. ?You are leaving us in the lurch, but we young men have realized that you are betraying us. If you don't come to us for god, we'll never forgive you, ?she said. "The world is waking up and will change its fate, whether you like it or not."
During the speech, Donald Trump, who has overturned many United Nations regulations on combating climate change, appeared unexpectedly, though he was not expected to attend. Greta's reaction was neither less nor more: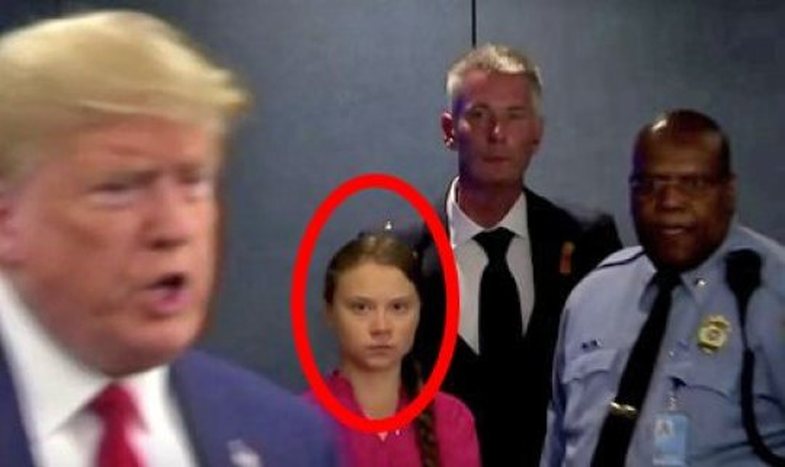 Who is Greta Thunberg?
In August 2018, the student from Sweden just launched a strike near Stockholm's parliament building. The minor said she would not go to school on Fridays until the government followed the terms of the Paris Agreement on climate change, more precisely global warming. Greta has become popular worldwide and its protest has received support from thousands of students from 400 cities in Europe, the US and Australia.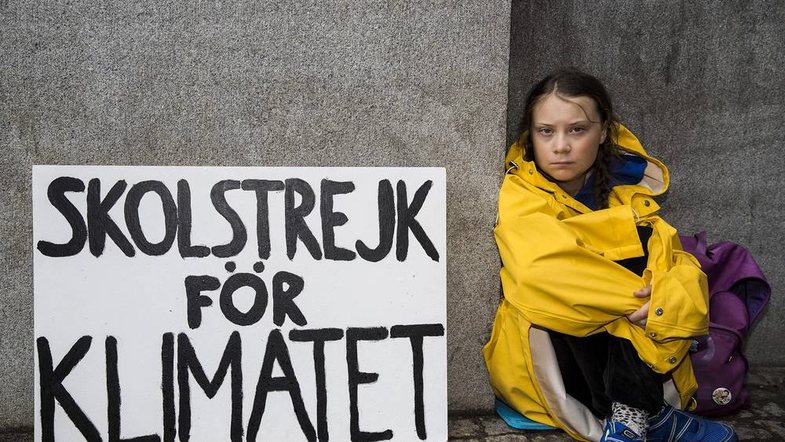 In a lengthy speech, Greta explained that she first heard about global warming at the age of eight and that she spent several years of her life reading and learning more about the issue. "If burning hazardous substances is a major threat to our very existence, then why do we continue to do so?" She said.
So Greta decided to stop flying and buy only the clothes she really needed. When critics said her strike was nothing but a legitimate way to leave school, she responded, "Why should I study for my future when I may not have a future?"
After her many speeches, Thunberg became the star of ecological protest. Students have created a golfing movement called Fridays For Future to save the planet. She asks him to remember studying, leaving school every Friday, taking a photo and posting it on social media with the hashtag #FridaysForFuture.
Likewise, the Swedish teenager delivered a speech at the European Parliament in Strasbourg ahead of the May elections. Thunberg called on EU leaders to act urgently on climate change, pointing out the hypocrisy of how quickly funds were raised to rebuild Notre-Dame's cathedral in Paris, much more than France's own contribution to the Green Climate Fund.
"The whole world is desperate for the Notre-Dame fire in Paris, but Notre-Dame will be rebuilt. If our home were to be torn apart, none of the leaders would do as Notre-Dame did. Well, understand that our house is falling apart for a few days and nothing is happening yet. I ask you to wake up and do what is necessary. " (After the fire in Notre-Dame, around 1 billion euros were raised in record time).
Greta Thunberg was nominated for the Nobel Peace Prize for 2019 alongside 301 candidates (223 people and 78 organizations), was named one of the 25 Most Influential Teenagers for 2018 by Time and included by Meghan Markle on the cover of Vogue as one of The 15 women who inspired the Duchess.