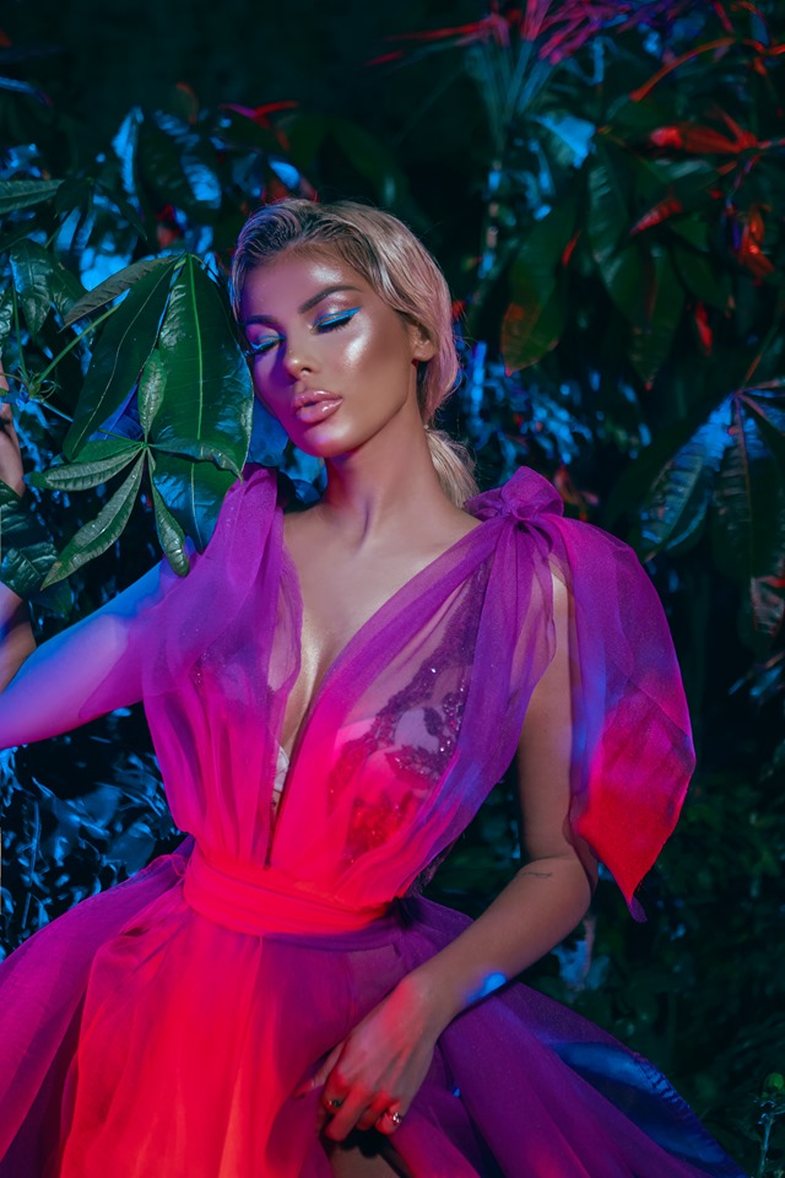 Luana Vjollca spoke about her career in a recent interview with Global Women . Although based in England, the founder is Mirela Sula, a well-known Albanian journalist, psychologist and speaker on motivational conversations.
During the interview, Luana returned shortly after her return to Top Channel when she was only 15 years old. Speaking about her first experience as a velvet fan at Fixed Fare, the moderator of "Look Who's Playing" said she was the first velin to ask for microphones to be set up so they could talk.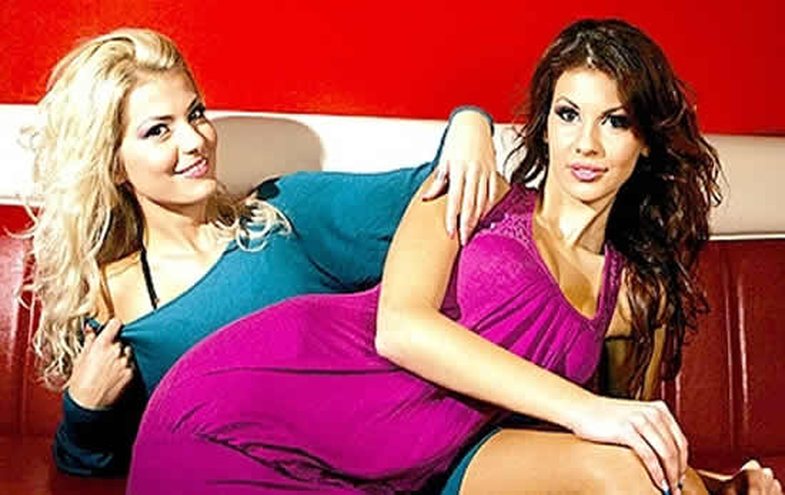 ?When I was 15, I started working for Top Channel. Back then, I was a ballerina on an investigative show. You know there are prejudices and people often think that a girl who dances during such a show is just a "pretty girl".

I broke this bias and demanded the right to speak. For the first time, the microphones were put on for us and when we wanted to make some jokes or jokes, we were free to do that. Since then, I haven't stopped talking. "- confesses Luana laughing.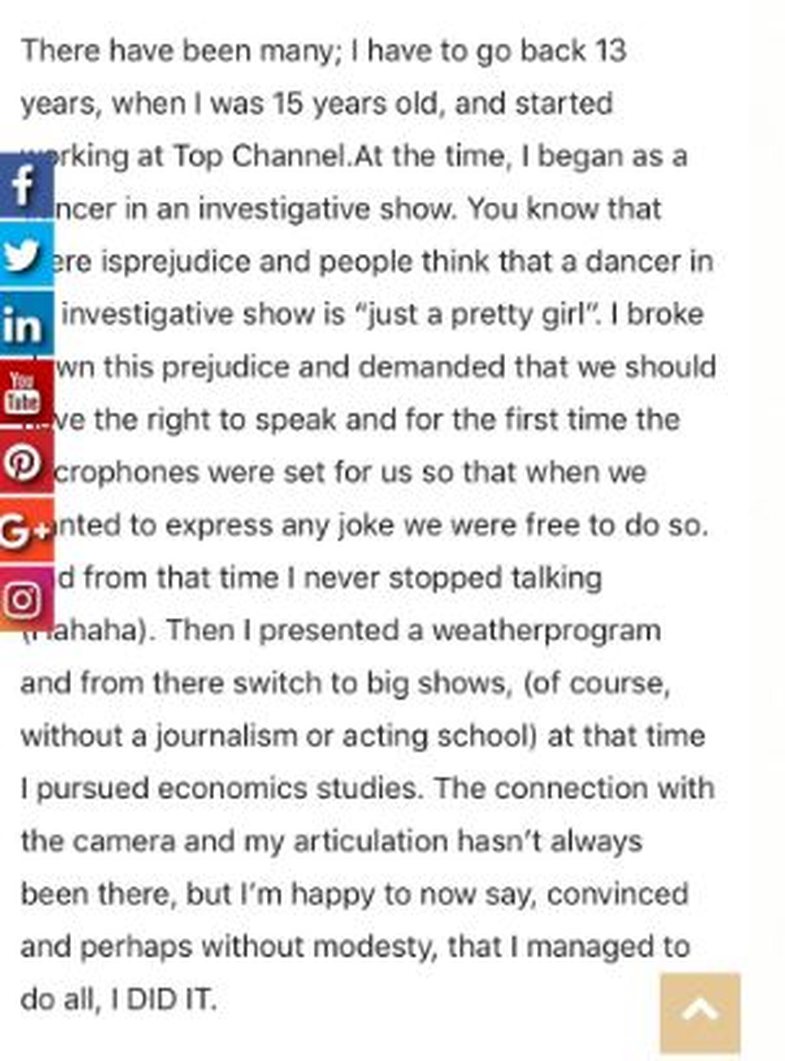 But let's stop a little here. Surely, Violet is mistaken in memories or perhaps confusing experiences, as veil microphones have been there long before she appeared!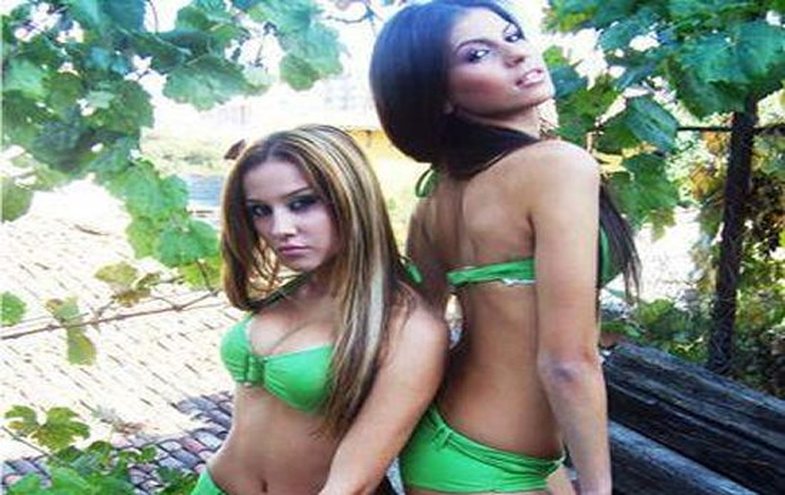 If you recall, around 2003-2004 the "Fixed Fare" vets were Jamie Shehu and ballerina Manjola Hasani. And as you can see, in the photo below, provided by Anabel.al shows the historical director of "Fixed Fare", Philip Chakulli and the two girls, along with the little microphones placed on the T-shirts.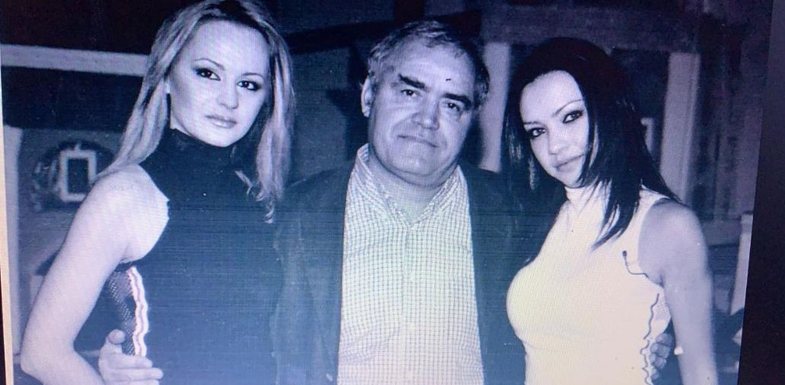 After the jump, the veins were placed on the microphone for exactly the same reasons that Luana listed above. They could continue the moderators' slogans, say "monitors" at the end of the show, or give their opinion when asked.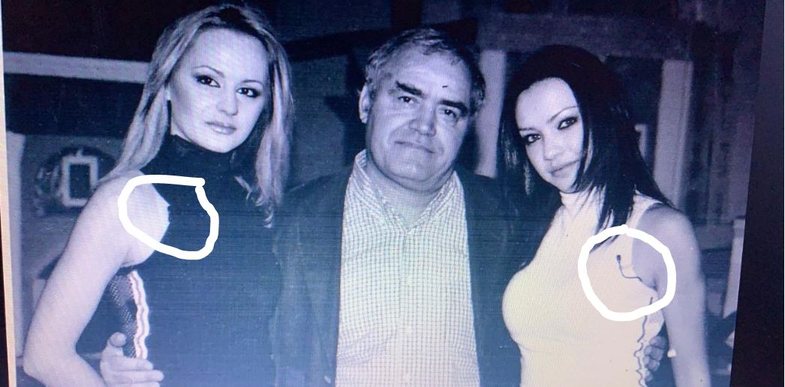 This "innovation" did not occur at the time when Vjollca became a veil, but long ago. Luana and Marina Vjollca were introduced as the new fixes of "Fixed Fare" after Jamie and Ola, so if Luana thinks she's made a revolution, she's wrong.